Star Trek: Deep Space Nine #1 Review: The Tiptons Always Deliver
IDW Publishing has a new Star Trek comic from Scott Tipton and David Tipton, who have been writing tales of the various Trek crews for what feels like lightyears. Now, joined by artist Greg Scott, colorist Felipe Sobreiro, and lettered Neil Uyetake, the brothers set out to tell the story of a mystery on the space station. Does the Tiptons success on their Next Generation titles translate to this new debut issue, with Star Trek: Deep Space Nine #1?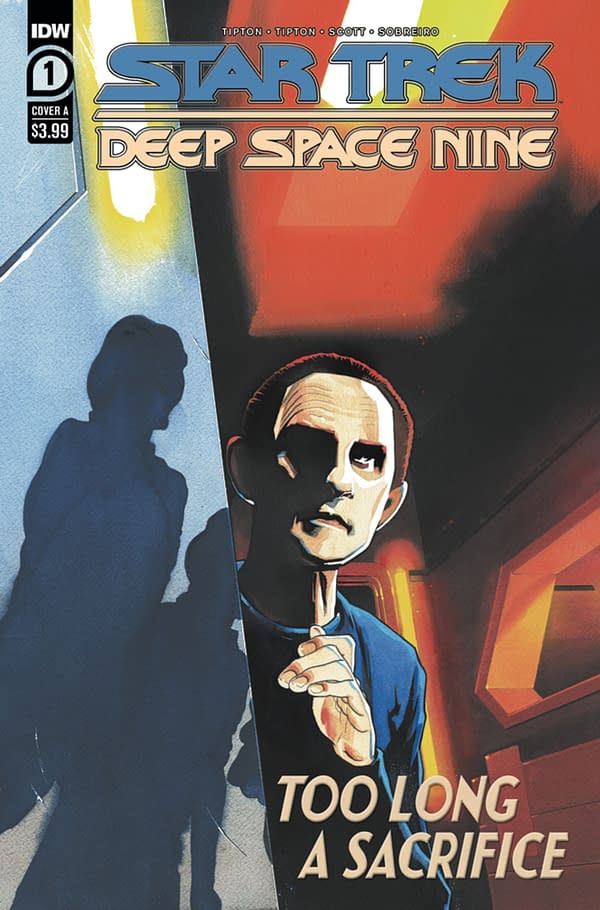 Star Trek: Deep Space Nine #1, subtitled "Too Long A Sacrifice," offers exactly what fans of the TV series are looking for, which is rarely provided in licensed comics these days: a comic that feels, from top to bottom, exactly like an episode of the series. Too often do comics publishers and writers chase concepts that make the title fresh for the modern comics reader, sometimes even rebooting the property entirely. That is a fundamental misunderstanding of why Star Trek comics, and licensed comics as a while, exist. Simply put, fans want more. They want more of the characters, story, tone, and narrative they loved, and they'd follow it to novels, comics, and games. For over a decade, Scott Tipton and David Tipton have been giving fans what they want. Together and separate, the Tiptons have written Angel, Doctor Who, and various iterations of Star Trek with, it seems, one golden rule in mind: capture what makes the show work, and turn that into a new and compelling story.
The mystery, an explosion in the space station's Lavin's Eatery, is an interesting dilemma, but the best part is watching the crew attempt to solve it. Outside of the story being well-executed, it's rewarding to see Sisko, Odo, Worf, Jadzia Dax, Milles, Quark, Bashir, and Garak looking, behaving, and speaking like themselves. It strikes nostalgia, yes, but it also, under the capable pens of Scott Tipton and David Tipton, feels like a lost episode of the best Star Trek spinoff. The art team of Greg Scott, Felipe Sobreiro, and Neil Uyetake create a moody feel that also captures the show's style. The likeness is stellar without feeling like stills redrawn, and the essence of the characters is captured with grace. The one jarring element is that when characters were drawn by Greg Scott yell… they really, really scream. With Trek's understated drama a key aspect of the series, it would be nice to see high drama drawn in a way that keeps that subtlety intact.
There was a time when, mostly thanks to IDW Publishing's slate of media tie-ins, licensed comics were scratching at the top of the comics charts. Fans, as a rule, want more. If they're given something that matches the quality of their favorite show, they'll stick around. My final thought is this: Star Trek: Deep Space Nine #1 is a soaring win, and Scott Tipton and David Tipton are two of the best writers in comics. Together, they'd make any publisher's licensed work better.