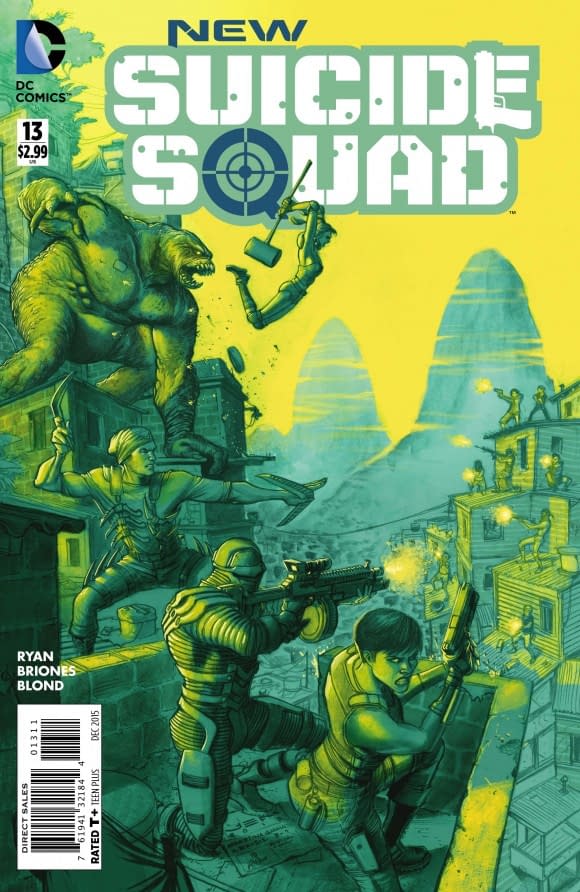 There was something odd about the solicitations for New Suicide Squad #13, out tomorrow…
NEW SUICIDE SQUAD #13
Written by SEAN RYAN
Art by PHILLIPE BRIONES
Cover by JUAN FERRERYA
Monsters variant cover by CARY NORD
On sale OCTOBER 14 • 32 pg, FC, $2.99 US • RATED T+
Retailers: This issue will ship with two covers. Please see the order form for details.
A brand new story begins! Task Force X tries to pick up the pieces after their harrowing mission against the League, and more questions are raised about the enigmatic Vic Sage
And New Suicide Squad #14, out in a month,
This story was previously scheduled to appear in issue #13.
A new adventure begins! Task Force X tries to pick up the pieces after their harrowing mission against the Justice League, and more questions are raised about the enigmatic Vic Sage.
Well that has now changed, so this is now the solicitation for New Suicide Squad #14…. with its new cover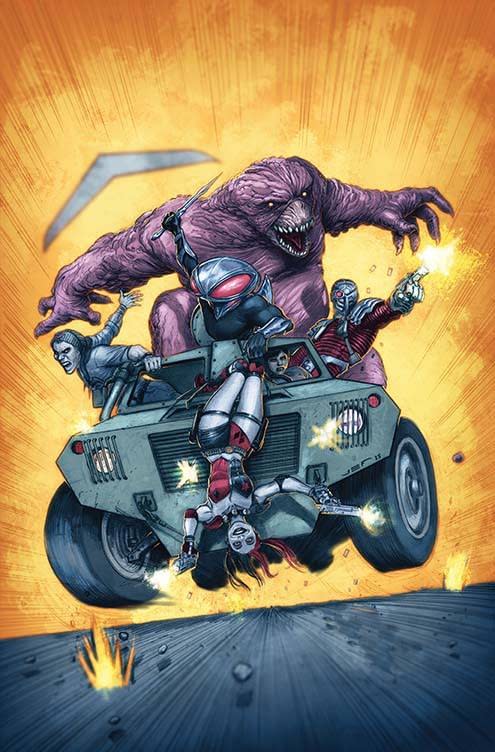 .Cut off from Belle Reve and presumed dead in a faraway land, the Suicide Squad are presented with the opportunity to fulfill their greatest wish: killing their jailer, Amanda Waller.
And it looks as if tomorrow's comic is back to having Task Force X and Vic Sage in it! Here's a preview courtesy of 13th Dimension.
Enjoyed this article? Share it!