Posted in: Batman, Comics, Comics Publishers, DC Comics, Justice League, Superman | Tagged: 5g, Batman, dc comics, superman, The 5G Files
---
Superman & Batman Vs The DC Universe: The 5G Files Chapter Fourteen
This is what DC Comics originally planned for the Superman and atman titles - indeed, every title - for 2024, when they were still doing 5G.
---
What would DC Comics have been publishing in the Batman and Superman titles in 2024 if the 5G plan had been enacted? Bleeding Cool is publishing The 5G Files, looking at the aborted-but-not-quite relaunch/reboot planned for DC Comics in 2020 dubbed 5G or Fifth Generation. Planned by then-publisher Dan DiDio, it would have seen the main characters of the DC Universe, Clark Kent, Bruce Wayne and more, aged up and replaced by newcomers to the roles of Superman, Batman and more, the fifth generation of DC superheroes. Welcome to The 5G Files and Superman/Batman Vs The DC Universe: Chapter Fourteen.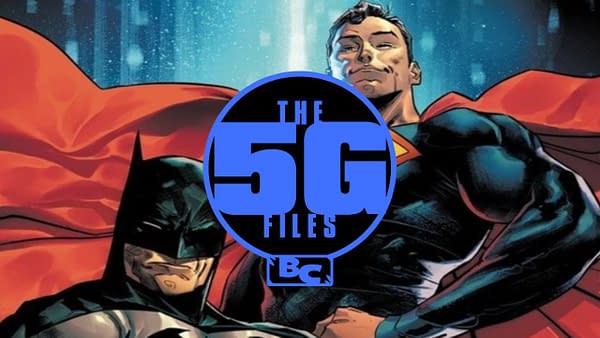 In Chapter Thirteen, we learnt that Bruce Wayne, on trial for the murder of Bane, but that Clark Kent and his Authority team were coming out of retirement, to bust him out. And that would put them in direct conflict with Jon Kent, the new Superman, Luke Fox, the new Batman, and the rest of the Justice Alliance.
In 2024, DC would have published Superman/Batman Against The DC Universe. And in a fashion comparable to Marvel's Civil War, the heroes of the DC Universe would have been made to choose sides as they determine which generational hero they wish to follow, Jon Kent or Clark Kent. Clark Kent, looking to regain his former strength, undergoes a process to return to full power. Unfortunately, the process proves too successful as Superman's strength and energy continue to grow exponentially. As a result, he becomes a threat to all life on Earth. Just as was foretold by the Legion Of Super Heroes…
None of this happened of course. 5G was dumped by DC Comics along with publisher Dan DiDio. Batman was not arrested for the murder of Bane by the Joker, Superman's power loss was restored on Warworld, and Clark Kent and Jpn Kent were not placed at odds. However, Superman has had a power boost of late, in terms of speed of travel and power at his fingertips. Now with his secret identity restored, he may be more powerful than ever…
Keep checking the 5G Files tag for more… we'll be concluding the 5G files today. And for Lying In The Gutters fans of old, consider this story having a green traffic light.
---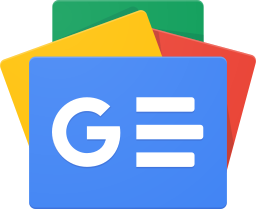 Stay up-to-date and support the site by following Bleeding Cool on Google News today!