Take A Look Inside Dark Days: The Forge
DC Comics is currently in the midst of a big editorial shake-up, dividing its comics publishing line into three kingdoms, each ruled by its own Executive Editor reporting to Editor-in-Chief Bob Harras. Pat McCallum heads up DC's superhero publishing line, while Mark Doyle takes control of Vertigo and Young Animal, and Bobbie Chase oversees everything else, including DC kids, Wildstorm, Milestone, Digital First, Hanna-Barbera, and a brand new Young Readers imprint. The restructuring makes the upcoming Dark Nights: Metal super-mega-crossover event, its follow-up launch of new titles created by top artists and writers under the Dark Matter imprint, and the tagline, "The New Age of DC Heroes," almost feel like part of a cohesive, well thought out strategy building on the success of DC Rebirth, leaving us with just one question: who are you, and what have you done with the real DC comics?!
We kid, of course. But big things are happening at DC, and it all begins when Dark Days, the preludes to Dark Nights: Metal, hits stores in June. We've already seen the Jim Lee cover to Dark Days: The Forge #1 that brings metallic foil variants back to DC. Now, we've got a first look at the interior pages of the comic, along with some more details on the comic from the press release:
DARK DAYS: THE FORGE begins with a discovery, and a secret. Aquaman, The Flash and more of DC's pantheon of heroes suspect Batman of hiding a dark secret that could threaten the very existence of the Multiverse! What has he discovered? And how does this connect to the origins of one of DC's most legendary heroes?

Spearheaded by Snyder, METAL and it's preludes will expand the DCU as we know it— revealing that the world of our favorite DC characters still has many areas left uncharted. Wonder Woman, Superman, Batman and the rest of the Justice League think they've been to every corner of the Multiverse—but a looming threat is coming from a place they never knew existed. Welcome to a crazy, melt-your-face, hard-rock space adventure like you've never seen before.

Welcome to the Dark Multiverse. Though listed on the DC website as written by Scott Snyder and James Tynion IV with art by Andy Kubert, John Romita Jr., Jim Lee, and newcomer "Various," Bleeding Cool can confirm via this tweet that Scott Williams is inking Jim Lee on Dark Days: The Forge #1, in stores June 14.
---
---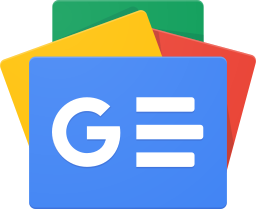 Stay up-to-date and support the site by following Bleeding Cool on Google News today!