Posted in: Comics, Marvel Comics | Tagged: avengers, black widow, bucky barnes, Clint Barton, Marvel Comics, marvel legacy, Matthew Rosenberg, natasha romanova, spy, superheroes, tales of suspence, travel foreman, winter soldier
---
Tales of Suspense #100 Review: The Bromance to Die for
Clint Barton is following a ghost. Former Hydra agents and generally bad people have wound up dead. The kills and the targets point to one person: Natasha Romanova, aka the Black Widow.
As is the Hawkeye way, this has led Clint into trouble. He's run afoul of those same bad people and wound up in the Eastern European nation of Chernaya, which is verging on a coup.
Also, someone else is investigating those same killings: The Winter Soldier. Tales of Suspense #100 is a bromance to die for, at least for me. Bucky Barnes and Clint Barton are two of my all-time favorite Marvel heroes. Seeing them work together to find the Black Widow is awesome. It also gives me some nostalgia for Ed Brubaker's Winter Soldier series wherein these two did the same thing alongside Wolverine and Daredevil.
Much of the runtime is Clint Barton doing very poor spy work. He's often made and captured for the effort. The running thought captions from Clint are entertaining as hell, and all of this really does just feel like another day in the life of Hawkeye. I get the impression Matthew Rosenberg studied Matt Fraction and David Aja's Hawkeye before writing this comic.
His encounter with the Winter Soldier towards the end is what one should expect. Hawkeye is a chatty and impulsive man who uses false bravado to cover up his own feelings of inadequacy. The Winter Soldier is a guilt-ridden introvert who has never worked well with people not named Steve Rogers, Sam Wilson, Natasha Romanova, or Nick Fury. In other words, these two were destined to hate one another, and it plays out as such.
I wanted this to be the bromance of my dreams, and it may just turn into that yet. They just need to bond over self-hatred and the Thunderbolts.
Admittedly, the plot does move a bit slow in the first half. It takes longer to get to the point than one might reasonably expect. A lot of Hawkeye's meandering and searching could have been abbreviated, and nothing would have been lost.
Travel Foreman does some great work here. His style is highly detailed, and he makes the Winter Soldier look freaking awesome. He's also good at showing Hawkeye's somewhat disorganized fighting style. He does look like he trips into most victories with the occasional act of unexpected brilliance. Body language and visual characterization are both well-used tools in the artistic toolbelt in this comic. Rachelle Rosenberg covers the colorwork, and, as always, her color art gives the comic the extra life and energy that a good colorist brings.
Tales of Suspense #100 gave me exactly what I hoped for. Clint and Bucky meeting up, being dicks to one another, and ultimately bonding over searching for the Black Widow. Matthew Rosenberg delivers well on this one, and Travel Foreman and Rachelle Rosenberg brings some great artwork. I highly recommend this one. Give it a read.
---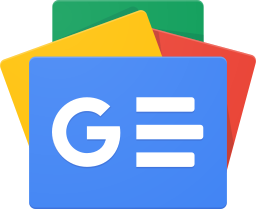 Stay up-to-date and support the site by following Bleeding Cool on Google News today!