Talking Comics – Discussing This Week's Upcoming Titles From Sleepy Hollow To Deadpool's Art Of War, Skylanders, And More
By Randy Young and Chris Hunter
Bleeding Cool welcomes the return of Talking Comics, from Excalibur Comics, Cards, and Games in Shreveport, Louisiana, to discuss this week's upcoming books, speculating about where they are headed, and discuss their favorite storylines.
Hosts Randy Young and Chris Hunter say:
Thanks for pressing play!
There's so much great stuff hitting the shelf this week that we almost don't know where to start!
Batman and Apokolips! The Hell Suit! Will he find Robin's body? Is he alone? Can't wait to find out!
Can Kyle Rayner trust the Highfather of New Genesis? Are the secrets of the Source Wall to be revealed? Let's see in the new issue of Green Lantern!
Avengers and X-Men AXIS continues this week with 2 tie-in issues. How far will Magneto go in the fight against Red Onslaught?
Wolverine may be dead but his legacy continues! Don't miss the Legacy of Wolverine this week.
Fans of the hit TV show Sleepy Hollow should enjoy the new comic Sleepy Hollow comic series hitting this week! When miracle trun into disasters, what will Crane and Mills do?
If your kids love Skylanders, be sure to grab the new Skylanders #1 for them to enjoy along with the video game!
And finally, Titan Comics didn't want to leave the 12th Doctor out of the fun, so they decided to give him his own series starting this week!
It's Halloween month, so be sure to answer the Question of the Week in the comment s below!
Time stamps for this episode:
02:20 Batman And Robin #35
02:56 Green Lantern New Guardians #35
03:21 Death Of Wolverine #4
04:16 Avengers and X-Men Axis #2
05:19 Loki Agent of Asgard #7
05:32 Magneto #11
05:43 Edge Of Spider-Verse #5
07:14 New Avengers #25
11:07 Death Of Wolverine Logan Legacy #1
12:06 Deadpool's Art Of War #1
12:40 Sleepy Hollow #1
13:36 Trinity Of Sin #1
14:07 Skylanders #1
14:48 Doctor Who 12th #1
20:23 Hulk #7
22:59 Spider-Man 2099 #4
24:07 Judge Dredd #24
25:01 Daredevil #9
25:38 Deadly Class #8
Contact Links:
Site – http://www.excaliburccg.com/
Digital Store – http://www.excaliburccg.com/digital-s…
Facebook – https://www.facebook.com/pages/Excali…
Twitter – https://twitter.com/ExcaliburCCG
MP3 of this video – http://www.excaliburccg.com/videomp3-…
---
---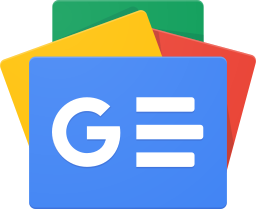 Stay up-to-date and support the site by following Bleeding Cool on Google News today!