Tank Girl Gets First-Ever Ongoing Series, 'Rivers of London' Too, from Titan at the Retailer Lunch
Titan Comics made some big announcements during their presentation at the Diamond Retailer Lunch at San Diego Comic-Con today. Tank Girl has been upgraded to an ongoing series, which Titan noted is the first time she's ever had one.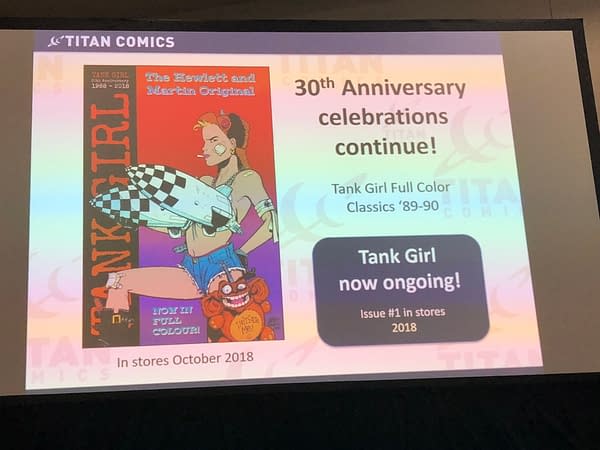 That's pretty impressive for a character created in 1988, by Jamie Hewlett and Alan Martin.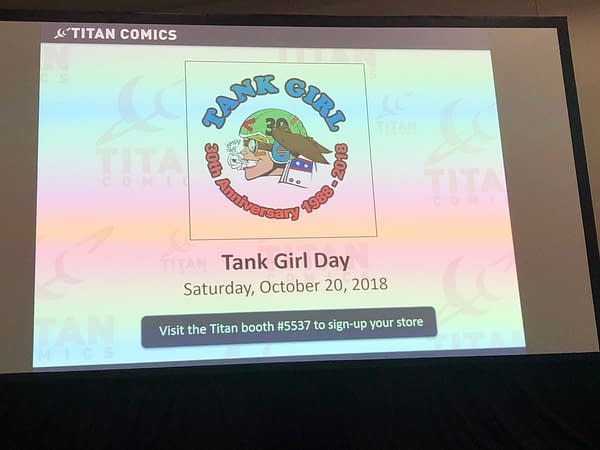 In addition, Titan announced that Rivers of London, the comic based on the urban fantasy novel series by Ben Aaronovitch, has also been upgraded to an ongoing series.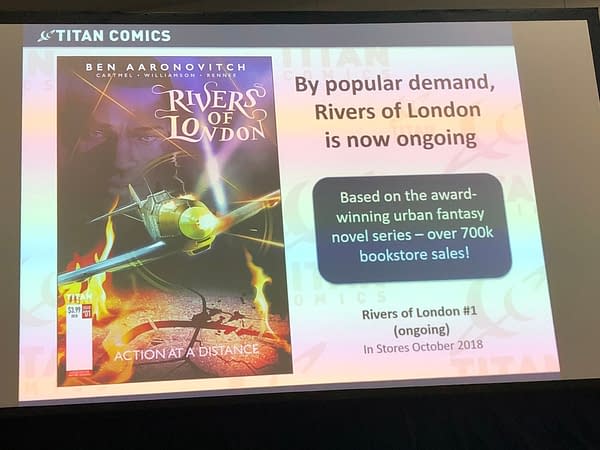 Here's some additional slides looking at Titan's plans for the fall, including a new cover for the upcoming Life is Strange comic.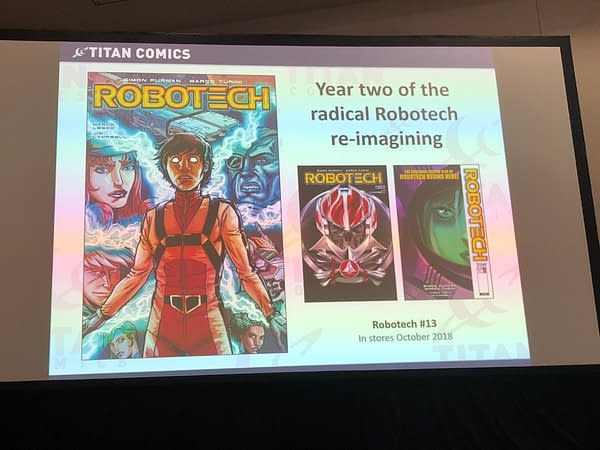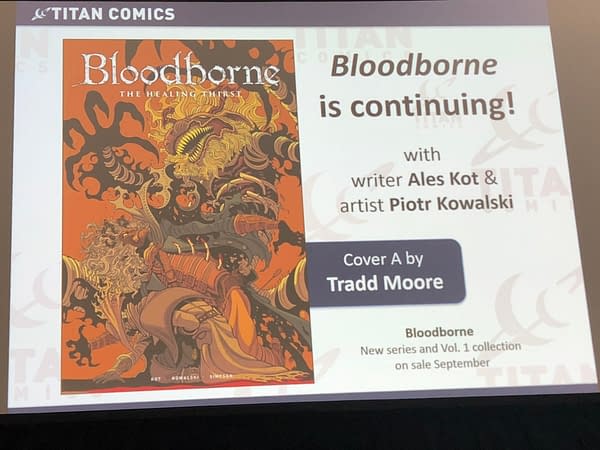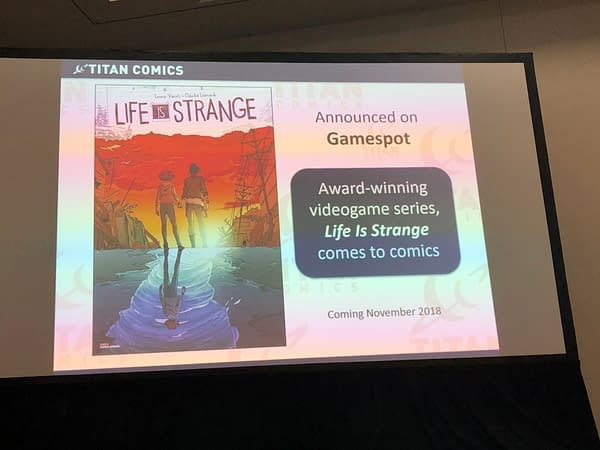 For more news from the Diamond Retailer Lunch, head here.