Tapas Addresses "Tweetstorm" Over Webcomic Right Of First Refusal: "The Purpose Is To Help You" [UPDATED] Earlier today, Bleeding Cool reported on the changes to the terms and conditions of Tapas (formerly known as Taptastic), specifically the addition of a clause claiming "Right of First Refusal" on all content published on the service, through its apps and website. The clause, and its method of rollout, was the subject of a lot of criticism on the site's own forums and on social media, as captured in our previous article.
Right of First Refusal
If user desires to sell, license, exercise or otherwise dispose of, indirectly or directly, any rights or any interest in any content posted on the Platform (the "Offered Right"), then the user shall give written notice to Tapas Media of such desire. Commencing upon Tapas Media's receipt of such notice there shall be a 30 day period in which user will negotiate in good faith with Tapas Media for Tapas Media's acquisition of such offered rights. If by the end of 30 days no agreement has been reached or if at anytime Tapas Media declines interests in the offered rights, then the user shall be free to negotiate elsewhere with respect to such offered Right.
We didn't hear back from Tapas at the time of publication, but they've just now sent over a statement on the change and ensuing controversy. Here's that statement in full:
A bit of a tweetstorm has been brewing today regarding the Right of First Refusal clause in our Terms of Service. We're reviewing the language and will follow up soon, but wish to avoid a knee-jerk reaction. In the meantime, we'd like to clarify our intent and hopefully assuage some fears and negative assumptions swirling about.

The purpose of the Right of First Refusal is not to take any rights away or steal your content. The purpose is to help you. We've witnessed multiple creators on Tapas accept unfair, uncompetitive deals and sign away their rights for far less than their work is worth. Creators who should have been paid 10x what they were offered agreeing to terrible deals because they either did not know their market value or did not have any competing offers.

We have connections in traditional publishing, merchandising, tv, and film. Our intention is to work with creators to bring additional offers to the table, and to create competition in the market so individuals get the best deal possible.

We did a poor job communicating this and for that we're sorry. We will continue to listen to you and make revisions to the language over the next week. Please let us know if you have additional questions or concerns, along with any suggestions on specific language you'd feel more comfortable with. We won't be able to respond to everyone individually, but will read and take all of your feedback into consideration.

Team Tapas
We're sure this isn't the end of this, so stay tuned for more updates.
Read our original report here.
UPDATE: Tapas has decided to remove the controversial clause from their terms of service, issuing another statement:
Hey everyone,

Feedback has always been key to sculpting Tapas, both as a platform and community. We've spent all day listening to your comments, and have decided to remove The Right of First Refusal clause from our Terms of Service, effective immediately.

Tapas has always been a creator-first platform. Our goal is to provide tools to make publishing easier, including free hosting, ad revenue sharing, the tipping program, and more.

We've always maintained that creators retain 100% ownership when self-publishing with us, and our goal with the introduction of The Right of First Refusal clause was to give independent creators more leverage when entering into negotiations with other publishers.

We apologize for the misunderstanding, and will attempt to clarify remaining misconceptions. We value your continued support, feedback, and participation.

Best,
Team Tapas
---
---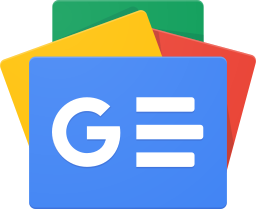 Stay up-to-date and support the site by following Bleeding Cool on Google News today!