Posted in: Comics | Tagged: Amy Wolfram, Comics, dc, dc comics, entertainment, Jorge Corona, lea hernandez, sholly fisch, teen titans go
---
Teen Titans Go! #8 Features Two Hilarious And Witty Stories To begin my review, I will tell you that I'm a massive fan of Teen Titans GO! on Cartoon Network. As I walked up and down the aisles of my local comic book store this week, I came across a Teen Titans Go! comic book. Now, I'm sure I've seen issues before, but I had yet to pick one up. What drew me to this issue was the cover that featured a detailed drawing of Robin and Starfire pictured above. Because the episodes of the show are usually standalone stories, I figured the comic might be the same. So, I picked it up and brought it home for my reading pleasure. From DC Comics, Teen Titans Go! #8, features two stories: The Rocky Road To Love, written by Amy Wolfram, with art by Lea Hernandez, and One Potato Two Potato Couch Potato, written by Sholly Fisch, with art by Jorge Corona.
The Rocky Road To Love is a story about the superhero team's Valentine's Day experience. Expecting Robin to be a mess, Cyborg, Raven, and Beast Boy prepare the house with a ton of ice cream in preparation. Starfire reacts to the holiday in an enthusiastic type fashion as always, which created a laugh out loud moment for me as she exclaimed, "I shall go and make the vital organ-shaped decorations." However, when Robin appears to be fine, the rest of the group finds themselves contemplating their own feelings on the day. Overall, I found the story to be hilarious and witty, with some really fun illustrations throughout. One Potato Two Potato Couch Potato is a bit of a lighter "every day trouble" the Titans find themselves in type of story. They purchase a giant TV and become obsessed with watching it, setting their superhero duties aside. You can imagine the trouble that causes! One particular scene that I want to talk about is Corona's full page spread of them watching TV pictured above. He manages to create a time lapse type feel as the Titans are transformed with every show they watch. Overall, Teen Titans Go! #8 is a fun read and I will definitely be adding this book to my pull list. If you haven't had a chance to read any of the issues yet, hop on the bandwagon with me!
Christine Marie is a Staff Writer at Bleeding Cool, and bibliomaniac with a love for all things creative. She hopes to one day be a Superhero/Disney Princess/Novelist. You can find her on Twitter and Instagram @AWritersWay or on her blog writerchristinemarie.wordpress.com.
---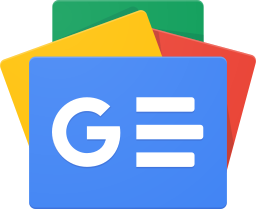 Stay up-to-date and support the site by following Bleeding Cool on Google News today!