Tell Rafael Grampa What To Draw, When Drunk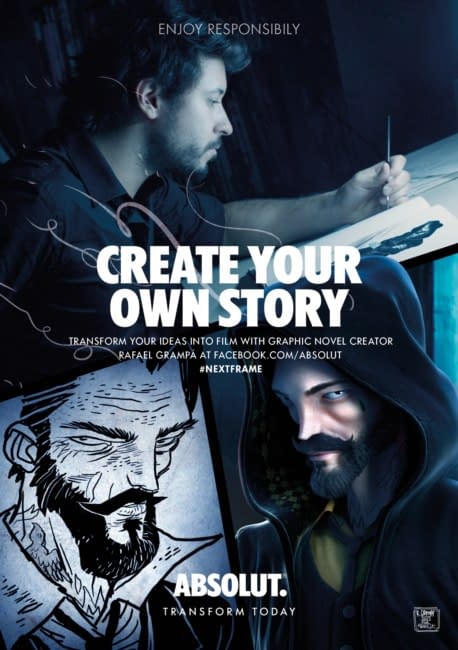 Next Frame is a Swedish project in which Brazilian comic creator and favourite of Bleeding Cool, Rafael Grampá and his corporate shill sponsors Absolut invite users from around the world to co-create a crowd-sourced animated film. It's the first time Grampá has opened up his creative process like this, and also a first-of-this-kind collaboration for Absolut.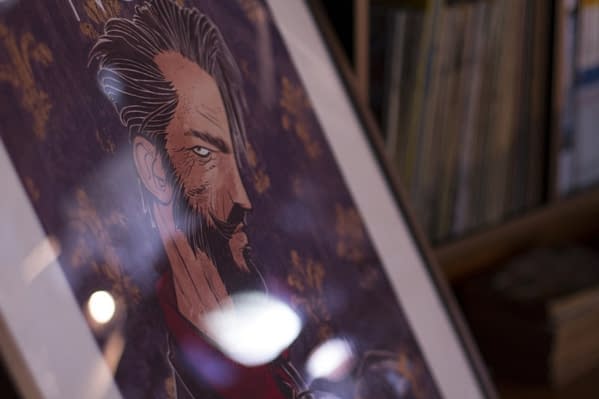 Apart from the creative collaborations on the pavement after a particular heavy night all across the world with Absolut that is. There are always carrots – even if you never ate carrots!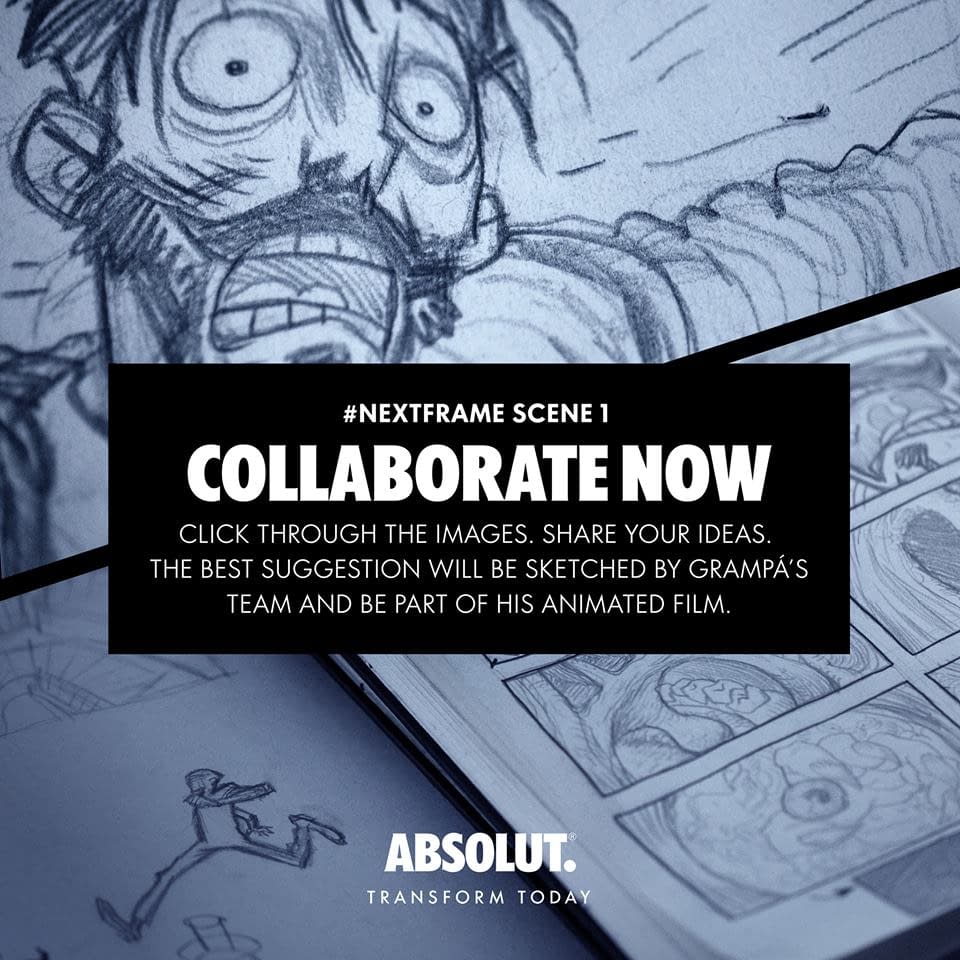 Anyway, starting later today, Grampá is presenting a new story on Facebook.com/Absolut. You'll need this link to get around the localised versions of the page, however. Or look at the images below this paragraph.
Readers are given multiple points of intervention where they can decide how characters will progress, and after each decision, Grampá will create the next piece of the story. After two weeks of online collaboration, Grampá will transform the still drawings into an animated film, which will premiere on March 15th.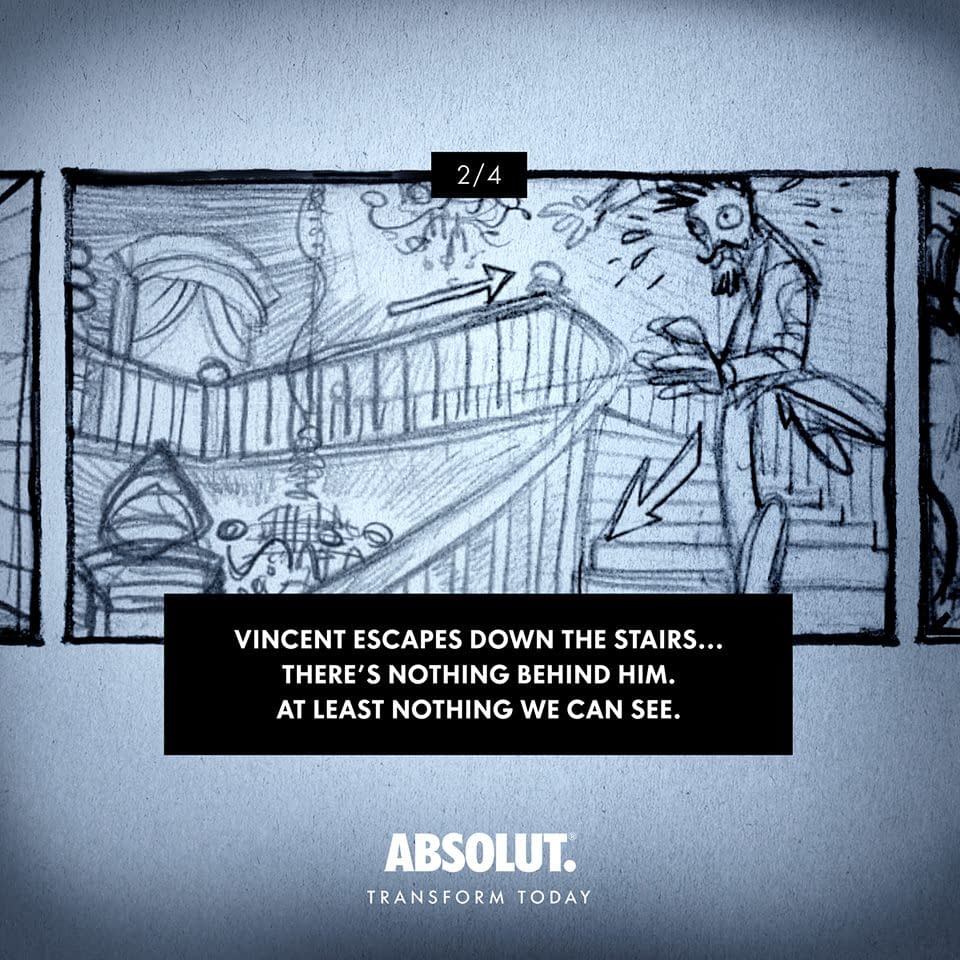 The first chapter will ask people to suggest what is chasing the main character Vincent.
Grampa commissions are very pricey. This may be the cheapest way you can tell him what to do. Of course, I think it behooves you to drink a bottle of Absolut before going online and instructing Grampa in his next move. It's only right.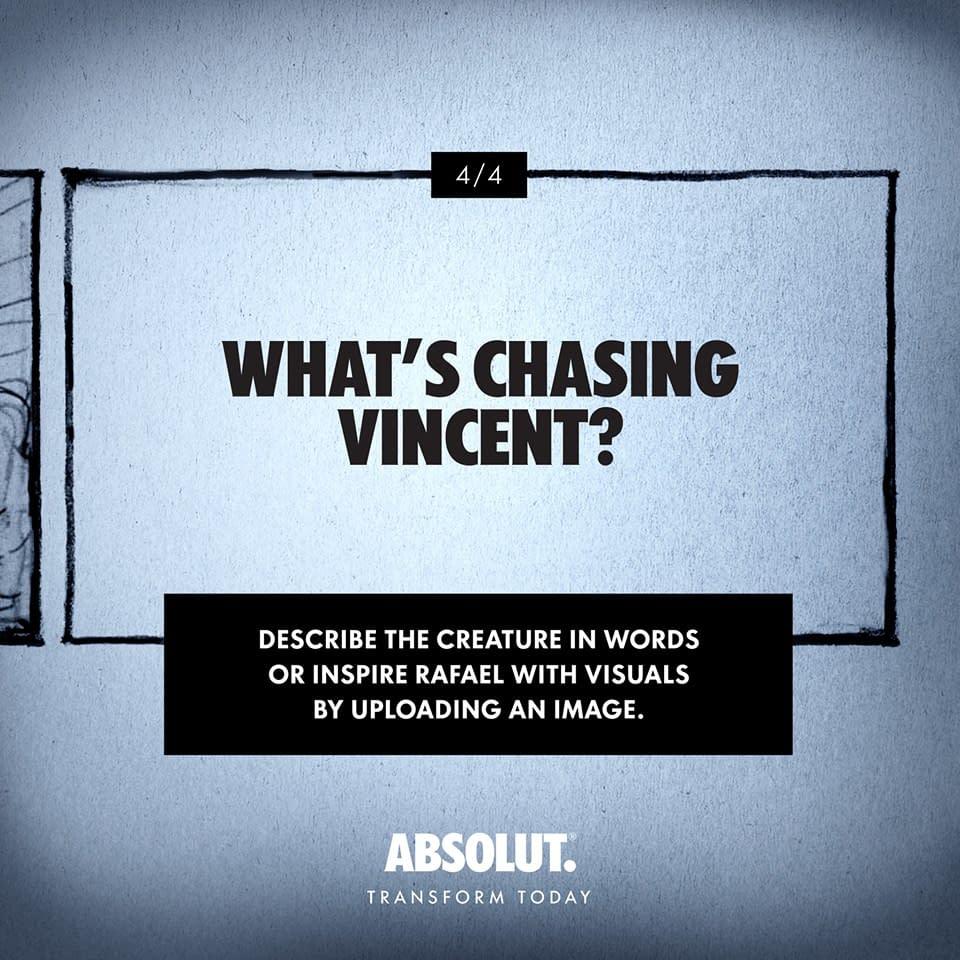 I've just suggested a large pink elephant.