The Crime Syndicate Of America And Nightwing's New "Crimefighting Quest" I understand that the counter-dimensional Crime Syndicate Of America will have ten members, all featuring the equivalents to the members of the Justice League.
And, as part of Forever Evil, they all have it in for Nightwing. Especially Superwoman…
Something bad happens. That changed Nightwing. And no I'm not saying what.
But you can see indications in this Nightwing Annual solicitation for October…
NIGHTWING ANNUAL #1
Written by KYLE HIGGINS
Art by JASON MASTERS
Cover by TONY S. DANIEL
On sale OCTOBER 30 • 48 pg, FC, $4.99 US • RATED T

Robin and Batgirl grew up fighting side by side…but with Dick Grayson about to embark on a new crimefighting quest and Barbara Gordon no longer fighting under the Bat, is there anything left between them? Following the "Batgirl: Wanted" epic, this is the story of a twosome with nothing left to lose, fighting for the only thing they can: each other! And while we're at it, here are the solicits for the Swamp Thing Annual…
SWAMP THING ANNUAL #2
Written by CHARLES SOULE
Art by JAVI PINA
Cover by TRAVEL FOREMAN
On sale OCTOBER 30 • 48 pg, FC, $4.99 US • RATED T+

Tying directly into the current storyline with The Seeder—witness the next evolution of Swamp Thing! Alec's going to need to take his powers to another level to take Seeder down…with help from the stranger coaches imaginable! Plus: an appearance from a Swamp Thing you never thought you'd see!

– See more at: http://www.dccomics.com/blog/2013/07/03/announcing-new-annuals-for-october#3
---
---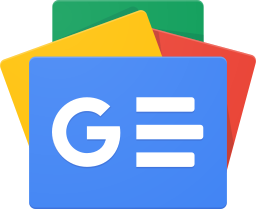 Stay up-to-date and support the site by following Bleeding Cool on Google News today!