The Daily LITG, 11th October 2019 – The Tentacles of Los Angeles Comic Con Spread…
Welcome to the pretty-much-mostly-daily Lying In The Gutters. A run around the day before and the day ahead. You can sign up to receive it as an e-mail here.
The 11 most-read stories yesterday
And one year ago…
Happening today…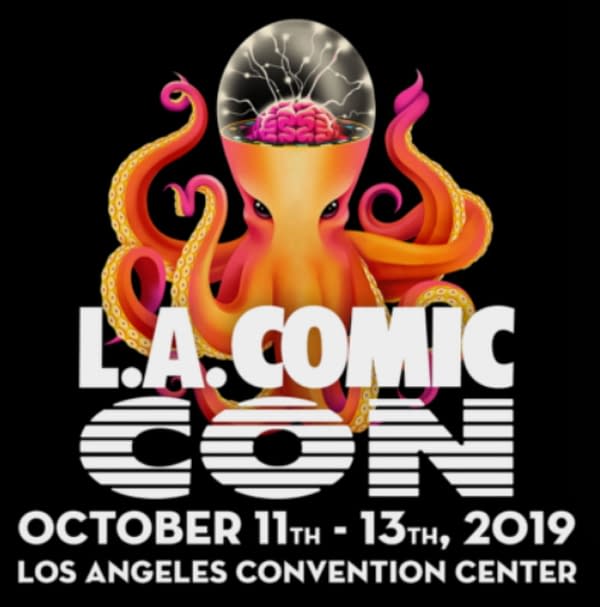 Los Angeles Comic Con, Los Angeles Convention Center, Los Angeles, until Sunday.
Portfolio Consultation with Jonathan Cape. In a small group of 8, you will share your portfolio in a supportive, intimate, and collaborative environment. This session is recommended specifically to Illustrators who wish to showcase and develop their work in Comics and Graphic Narratives. This event is curated to make sure that the group is comprised with creatives showing clear interest and skillset in developing their work in Comics or Graphic Novels. We want to ensure that those selected will benefit most from the session. Tickets £25. Open to AOI Members ONLY. Hoxton Arches, Arch 402 Cremer Street, London, 1-3pm.
And a happy birthday to…
Colin McMahon, owner of Pittsburgh Comics
Wonder Woman and Secret Files editor and Teen Titans Go writer Ivan Cohen
Cartoonist Jim Woodring
Letterer and colourist Kathryn Meyer
Subscribe to our LitG Daily Mailing List