Welcome to the pretty-much-mostly-daily Lying In The Gutters. A run around the day before and the day ahead. You can sign up to receive it as an e-mail here.
The 12 most-read stories yesterday
Happening today…
A year ago…
And a happy birthday to…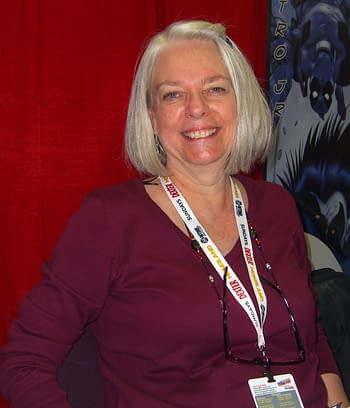 Legendary comics writer and co-creator of Power Pack, Apocalypse, Cable, Doomsday and Steel, Louise Simonson.
Andi Ewington, creator of the comic book Forty-Five, Over-Run, Freeway Fighters and more.
Mike Mayhew, artist on Mystique, Vampirella, The Pulse, Zorro, She-Hulk and The Star Wars.
Thorny Silas artist on Batman Beyond 2.0, Venom, Royals and Hunt For Wolverine.
Tom Veitch, writer on The Light and Darkness War, Animal Man, Star Wars,: Dark Empire and Tales of the Jedi, The Nazz, Clash, My Name Is Chaos.
Gabriel Morrissette, artist on Spider-Man 2099, Checkmate, co-creator of Northguard.
Subscribe to our LitG Daily Mailing List
Enjoyed this article? Share it!