Posted in: Comics | Tagged: artists alley, Comics, marvel
---
The Day That Marvel Put A Bullet In The Head Of Artists' Alley
As a result of the Ghost Rider case between co-creator Gary Friedrich and Marvel Comics – a case that Gary is still appealing – Marvel has demanded that he pay them $15,000. This is the money Gary has raised over several years, selling Ghost Rider prints at shows such as San Diego Comic Con.
The implications of this are not just for Gary, though they are pretty horrific.
But for every creator selling sketches, prints or the like at Artists Alley in comic conventions up and down the land.
There has been an… unwritten rule. That comic publishers don't try to gain monetarily from artists selling work in such a fashion… as long as it doesn't go too far. It doesn't extend into merchandise, it doesn't offend, and it doesn't cannabilise any of a publisher's own licenses. Legally, publishers could, arguably, go after so many creators for selling a head sketch of Captain America for $5, but they don't. It's considered promotion of the company, of the characters, of the brand, and helps creators make a living.
There were some moves a couple of years ago, for certain publishers to use certain favoured creators as a self-policing force, taking on creators who used characters in a pornographic, or other non approved fashion, but it's been very minor.
Now, all that is under threat. Because if you do get into any dispute with, Marvel say, in the future, suddenly all the sales you made in the past, could be considered up for grabs.
It doesn't mean they will, but they might. Technically, that has always been the case. But now it has actually happened, and for a five figure sum as well.
Fuck.
Here's a convention sketch of Ghost Rider, by Tony Moore. To pull a name out of a hat… ---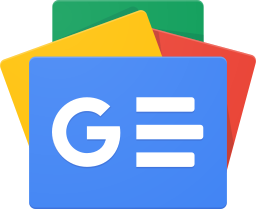 Stay up-to-date and support the site by following Bleeding Cool on Google News today!