Here's the solicitation for The Joker #1 in March, following on from Infinite Frontier.
The Joker #1
Written by James Tynion IV, Sam Johns
Art by Guillem March, Mirka Andolfo
Covers by Guillem March, Frank Quitely, Francesco Mattina, Riccardo Federici and Mark Brooks.

After an unthinkable attack on Gotham City, the Clown Prince of Crime has become the most wanted man in the world! The Joker is doing his best to stay several steps ahead of law enforcement overseas, but Jim Gordon, facing retirement, realizes this is the last manhunt of his life and vows to track down Gotham's worst nemesis, completing his storied career. But there are some mysterious and deadly forces that are also on the hunt for The Joker, and they're not going to let Gordon slow them down or get in the way. Alexis Kaye, a.k.a. Punchline becomes the newest resident of Blackgate Penitentiary, while on the outside Harper Row resumes her role as Bluebird to prevent her brother from falling under the influence of Punchline and her beguiling brand of anarchy and chaos. $4.99. On sale March 9, 2021.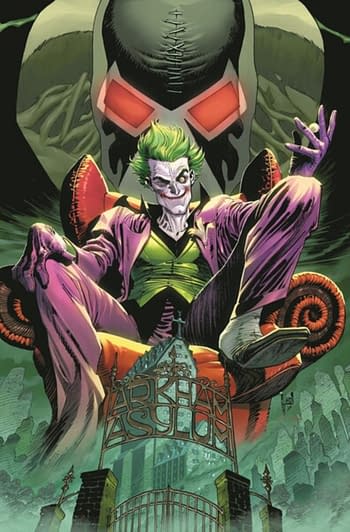 Enjoyed this article? Share it!