The new issue of The Last Days Of Ms. Marvel is out. It is not quite the last issue until the world explodes and Secret Wars begins… and then Ms. Marvel gets relaunched as exactly the same comic with a new issue one…
But as she meets her inspiration, the original Ms. Marvel, now in Captain Marvel, and follows up her geek moment with actually working alongside Carol Danvers, we get this rather succinct moment of self identification, realisation and finding a place in her world for herself. And an attitude that some can identify with and others aspire to.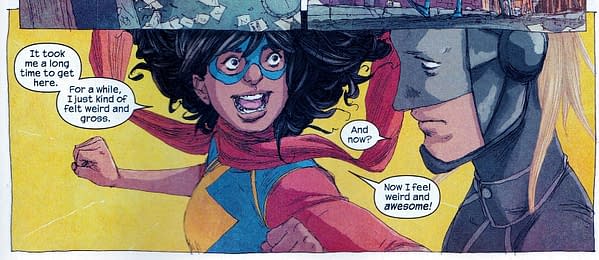 T-shirts in time for NYCC maybe?
Enjoyed this article? Share it!