Let's get that quote stright, from new Wonder Woman writer Brian Azzarello, to The Coventry Telegraph.
"It's not going to be a superhero book. I can guarantee you that, it's not a superhero book. It's a horror book."
The DC New 52 writer also talked to the newspaper about his work on Spaceman, how he plans to establish the Superman/Batman/Wonder Woman trinity during his run on Wonder Woman… and about how, no, she isn't wearing any pants. But I think it's the horror quote that was the most intriguing.
"I'll tell you this though, the first issue's all done and we're running right up to the edge, as far as what we can get away with. We're pushing the envelope with this one. I firmly believe that that's what this character needs right now."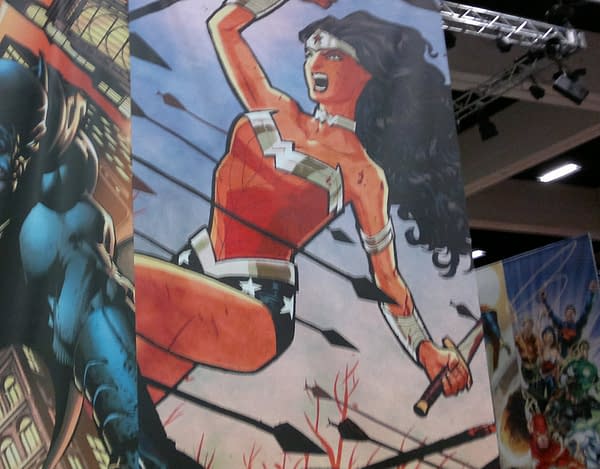 Enjoyed this article? Share it!