Will Romine writes from San Diego Comic Con,
Hey Gang!
It's your old pal Will Romine here, with another edition of "The People that you Meet at San Diego Comic Con". Please read parts 1 and 2.
Now, SDCC is a great place to make friends. While geek culture has been accepted by the mainstream, people who have jumped into the Geekdom with both feet are still far and few between. That's true for most times and places, but not in San Diego. The people waiting in line for a panel are possibly as into your slice of fandom as you are. You can have a conversation of esoteric shorthand without having to explain your references or worry about the other person keeping up. You may even make a new best friend. I've made a lot of friends over my years going to SDCC. Allow me to introduce some of them.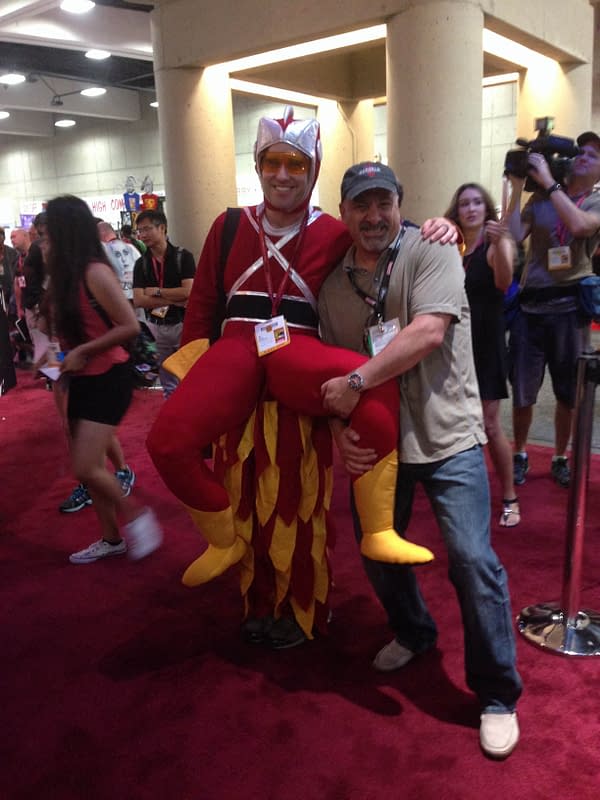 This is my friend Daniel. We first met at a DC panel in 2009. He's a nice guy, but he keeps trying to draw lines on my costume.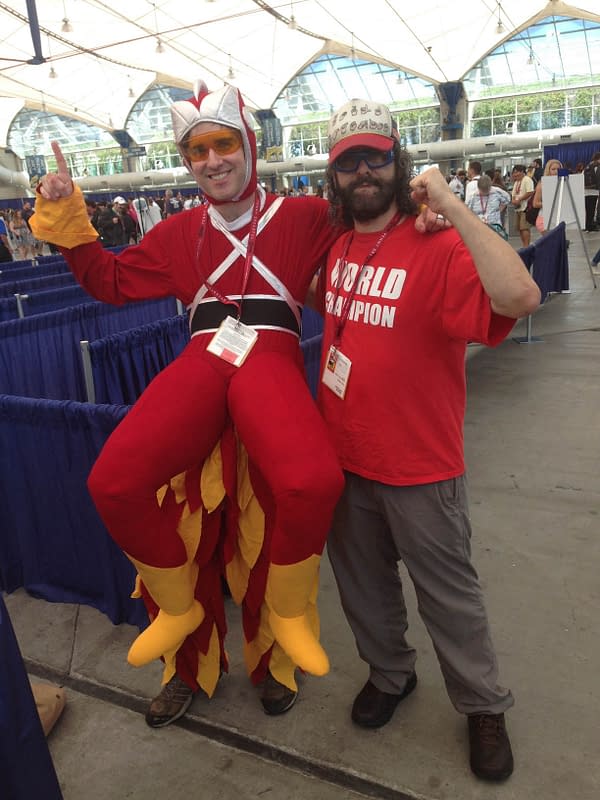 This is my friend Judah F. He's not really a hat guy, but decided to try something new for Comic Con.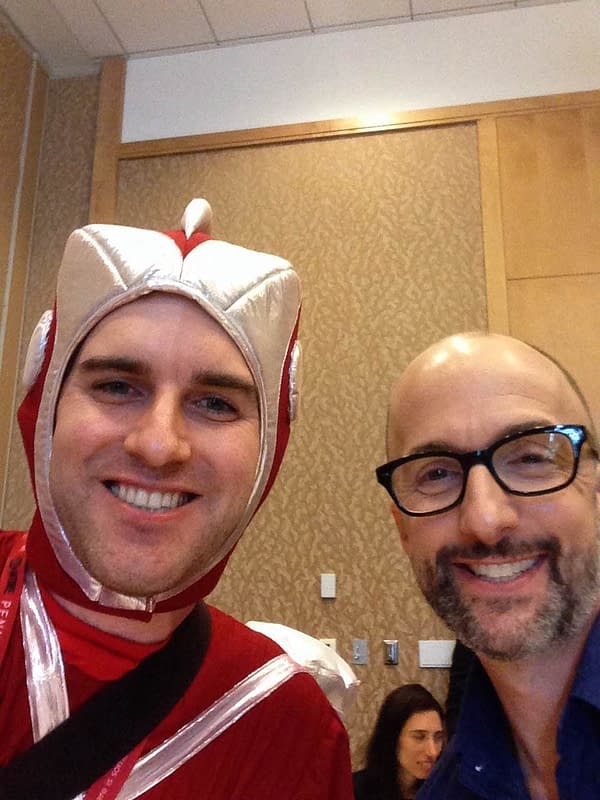 This is my friend James. He recently won a big prize. I think he also works at a college.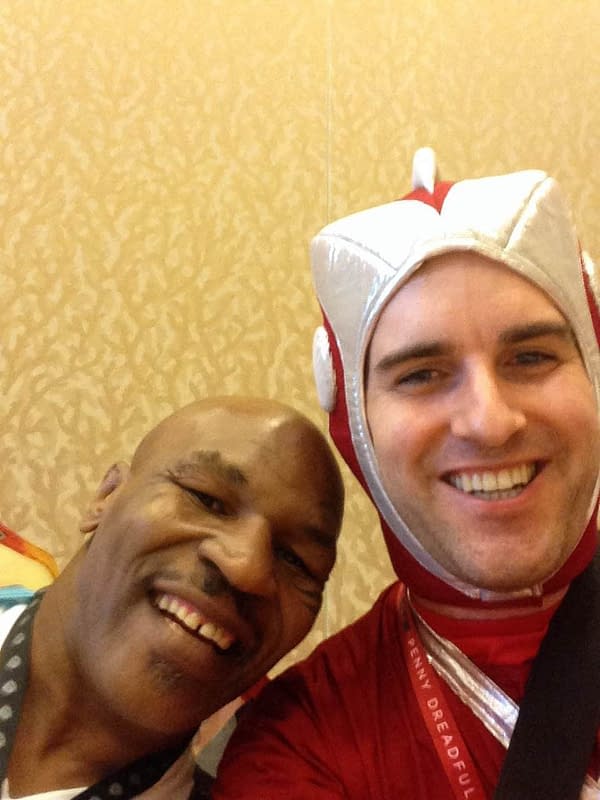 And this is my friend Michael. He's a super cool guy and knows everything about pigeons.
Well, friends, I hope that whether you're at a local con, or San Diego, you make an effort to talk to people. Chances are, you could meet your future best man or friend to the end.
I'm Will Romine, and you should follow me @notacomplainer
Enjoyed this article? Share it!