Posted in: Comics | Tagged: comicon, Gender In Comics, grace randolph, janelle asselin, paul cornell, san diego, sdcc
---
The SDCC Gender In Comics Panel – Interesting Insights And Missed Opportunities
Eric Rezsnyak writes for Bleeding Cool:
The "Gender in Comics" panel that took place Thursday at Comic-Con International stirred up controversy a week before it even took place. Marvel Comics editor Steve Wacker sent out a (predictably snarky) tweet on July 13: "Hey! The Gender in Comics panel has no men on it!! I shall wait for internet outrage!" Because, as you know, the straight male perspective is rarely seen in comics, especially mainstream ones.
Had Wacker bothered to look, he would have seen that the original panel line-up included both Mark Waid and George Perez. While they disappeared by the time the official schedule was announced, two men were added to the panel, including "Wolverine" writer Paul Cornell.
That said, the panel was still overwhelmingly made up of women. Frankly that was refreshing given the sausage fest that were 90 percent of the panels I attended at Con. Unfortunately, the "Gender in Comics" panel on the whole was an uneven mix of interesting insights and frustrating missed opportunities.
The final line-up for the session included Alexa Dickman of the blog Ladies Making Comics, Grace Randolph of "Supurbia" (and Bleeding Cool), Disney editor Janelle Asselin, Marvel Comics editor Jeanine Schaefer, BOOM! editor Dafna Pleban, and Archaia editor Rebecca Taylor. The panel was moderated by Ball State University professor Christina Blanch, who has taught an online course on "Gender Through Comics." Blanch herself seemed unsure of her qualifications in leading the panel, and it showed. Although obviously knowledgeable about comics and examples of the way gender is manifested in them, she did a poor job presenting a strong through-line. Questions like, "When did you first understand that there was more than one gender?" and, "How did you learn about gender roles?" are obviously relevant to the topic. But when you only have an hour for a panel, they're way, way too broad a place to start. Comics have some really serious issues with gender both on the panel and behind the scenes, and we didn't get to deeply investigate any of them.
Still, despite a relatively weak line of questioning, some thoughtful statements emerged. The question was raised as to whether or not comics as a medium are explicitly gendered. Archaia's Taylor said that mainstream American comics are different from comics around the world. Super-hero comics are very gendered – geared primarily toward males — but when you get outside of that genre, it becomes much more open. The good news is that creative teams and characters are becoming more balanced.
Several panelists talked about the potential for digital comics to broaden the medium's appeal to women, since they no longer have to go to "intimidating" (their words, not mine) brick-and-mortar stores, and also grant instant access to a much wider variety of work.
About halfway through the panel moderator Blanch asked the panelists to name their picks for the most masculine and most feminine characters in comics. The question initially seemed like a time-waster, but it ended up yielding some interesting results. For instance, the picks for most masculine – Batman, Superman, Nick Fury, Hulk, John Constantine – were all cited for qualities like an inability to deal with their emotions (Hulk) or being emotionally detached (Batman). Cornell picked Wolverine and he argued that Logan is actually burdened by his masculinity.
For the picks for most feminine, choices included Rogue (incredibly strong but yet quite vulnerable), pre-reboot Lois Lane, Black Widow, Kitty Pryde (Cornell's pick; one of the few characters we've gotten to watch grow up in comics), Barbara Gordon, and Sue Storm.
The last pick intrigued me. While you could make a case for Invisible Woman being a strong female character, the reasons given – she's a great mother and the glue that holds the family together – defined Sue by her relationships to other people, not as a person herself. I can't think of any of the male characters mentioned for whom that was the case.
It made me realize that when people talk about feminine characters and strong female characters, those may be two different things. For instance, several of the panelists – including several women – lauded Chris Claremont's work on "Uncanny X-Men" in the 1980's for including multiple strong female characters. I suppose that's true, but most of the "strong females" in that series could very easily be read as male power fantasies. Emma Frost was wearing lingerie for decades. Rachel Summers was literally walking around in an S&M suit for her entire original run on the book. Ninja Psylocke is the psychic totality of a teenage boy's wet dream. And let's not ignore the fact that both Jubilee and Kitty were initially defined largely by their submissive relationships to powerful male figures. Just food for thought.
There was no time for questions from the audience, which I overheard several people grouse about as they left the room.
The take-away message from the panel was that things seem to be getting better vis-à-vis gender equality in comics. More women are working behind the scenes. Companies are trying to push more female characters. Digital has the potential to massively disrupt the medium and its genre conventions. And there was certainly no shortage of women walking around Con this year.
Although just the presence of people with XX chromosomes doesn't equate to gender parity. I lost track of the number of Slave Leias I saw running around the Con. (Although admittedly, at least two of them were guys…) You've come a long way, baby?
---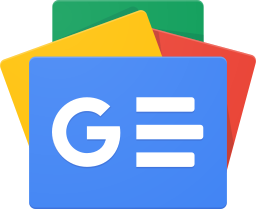 Stay up-to-date and support the site by following Bleeding Cool on Google News today!