The Turtle has had a long and storied career arching The Flash, going all the way back to the Golden Age of comics. The original Turtle's power was really deliberate thinking, where as more recent incarnations of the Turtle have had something of an anti-speedforce effect, which is slightly cooler. Slightly. Deliberate thinking can help a person get out of plenty of trouble.
Still, DC's July solicits claim a Flash will die! Which one will it be?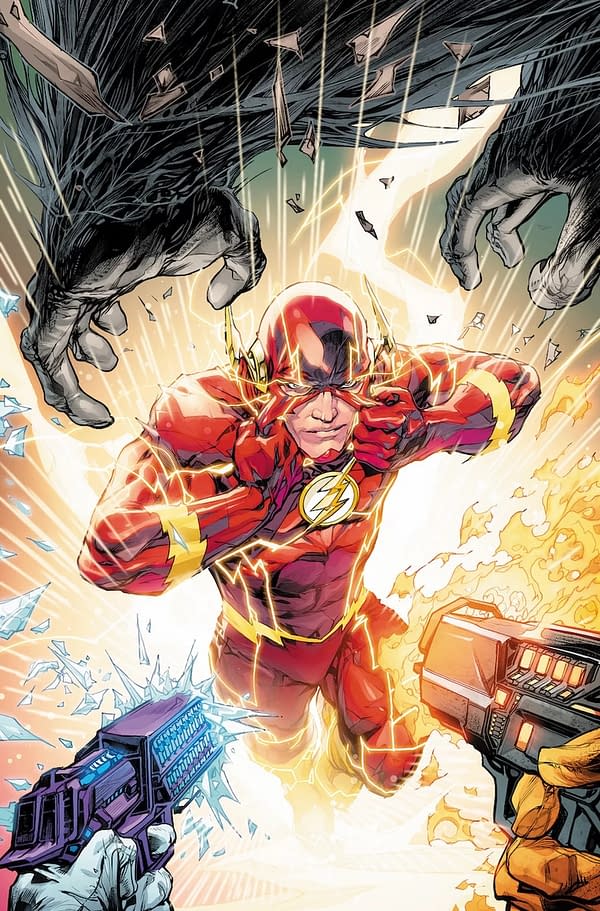 THE FLASH #75
written by JOSHUA WILLIAMSON
art by HOWARD PORTER, CHRISTIAN DUCE and SCOTT KOLINS
cover by HOWARD PORTER
variant cover by FRANCIS MANAPUL
"The Flash Year One" finale! This oversize anniversary issue marks the end of Barry Allen's journey to become the Flash—but at what cost? The Turtle's final play will challenge our hero in every way possible, and by the end of the battle, a Flash will be born—and a Flash will die!
Also in this issue, witness Lex Luthor's offer to Captain Cold, whose icy vengeance waits for the Flash just around the corner…
ON SALE 07.24.19
$4.99 US | 48 PAGES
CARD STOCK VARIANT COVER $5.99
FC | RATED T
This issue will ship with two covers.
Please see the order form for details.
Enjoyed this article? Share it!