The Wicked + The Divine #34 Review: A Great First Half and OK Second Half
[rwp-review-recap id="0"]
We travel back 6,000 years to figure out how it all started; a final meeting between two sisters takes place with one killing the other upon its conclusion. In the present, Persephone and Cassandra are still trapped in the cage with Woden's beheaded son.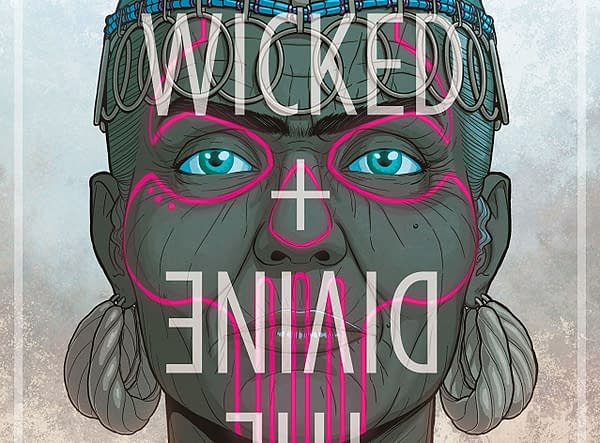 The Wicked + The Divine #34 struggles a little in the plot advancement department, with much of the story consisting of Persephone/Laura and Cassandra figuring out things, whether it be from Laura's own thought process or revelation from Woden's son. While there may be some revelations for the readers inside, watching our cast just sit around and brood about recent events while sharing little in the way of interesting dialogue doesn't make for the most compelling plot.
That said, the opening scene from 6,000 years prior works for practically the opposite reason. The meeting between the two sisters is macabre and tense. One has a bag full of living heads with stitched mouths, the other is just waiting for the former to kill her. They lay out the rules for—well, the plot of Wicked + Divine. They are the orchestrators of the game. Even in these final moments, there is a power play as each try to tip the scales in their favor. When it's done, there are still bloody consequences.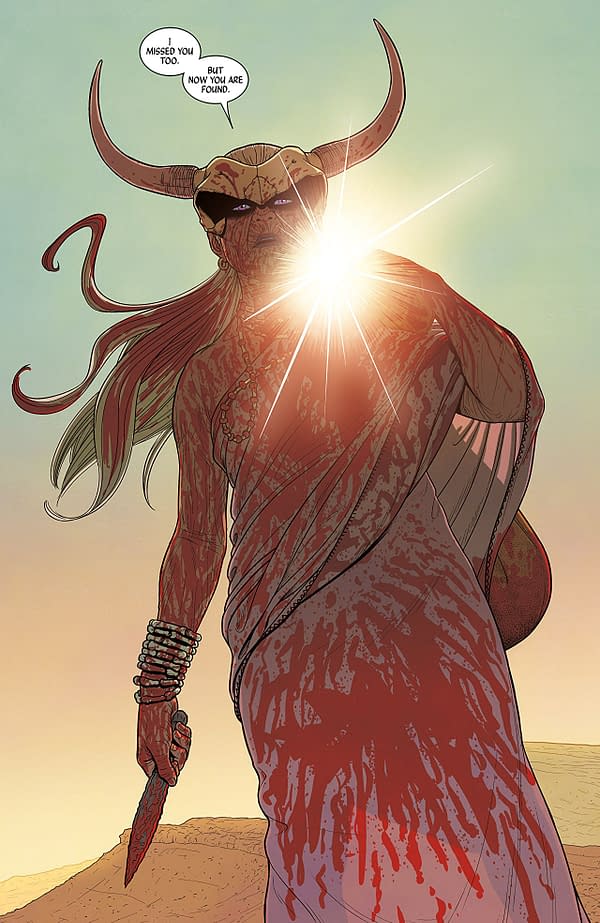 Jamie McKelvie's artwork continues to be pristine, with each scene being immaculately detailed and each character bestowed with endless visual personality. Matthew Wilson's color art is as wild and eye-catching as ever, with the dazzling color palette always being one of my favorite things about the art of this series.
The Wicked + The Divine #34 isn't one of the high points of the series, but, with Kieron Gillen's solid writing and fantastic dialogue, it's still far from an awful book. I can still recommend it to anyone invested in the series. You won't be disappointed.
[rwp-review-ratings id="0"]
[rwp-review-form id="0"]