"This Is Literally A Dream Come True" – Ron Marz Talks Writing John Carter
With the settlement of the rights to the Edgar Rice Burroughs properties, Dynamite Entertainment is now moving forward with a John Carter: Warlord Of Mars series written by the appropriately named and life-long fan Ron Marz. The former Green Lantern writer talked with Byron Brewer about bringing the classic science fiction series to life on the comic page. BYRON BREWER: Ron, first congratulations on this assignment to a core Dynamite Comics character. Tell us how it feels to be writing John Carter for the first time.
RON MARZ: I've said before this is literally a dream come true. I've loved these stories since I was a kid. The first "writing" I did, just making up stories in my head as a kid, were planetary romances imitating John Carter. Now I get to do the real thing.
BB: What does it mean – to the reader, to Dynamite – for this book to be officially authorized by Edgar Rice Burroughs Inc.?
RM: Well, obviously for Dynamite, it forges a relationship with Edgar Rice Burroughs Inc., for whom I'm actually writing some Sunday-style strips. Dynamite is really the premier publisher of adventure and pulp material these days, so it's just a natural for them to finally be in partnership with ERB Inc. For readers, hopefully it gives them even more of a reason to support this kind of book. And for me, I'm thrilled to be working on an authorized project with two companies I like very much.
BB: Will we be seeing original stories here, tales based on Burroughs' own, or adaptations of actual Burroughs stories?
RM: I felt like the original tales have been adapted enough times that we didn't need to go that route again. So we're telling completely new stories, giving readers the further adventures of John Carter, Dejah Thoris and the rest of the cast. BB: At what point in John Carter's life are we exploring in this new title? Does it take over where the last volume of Warlord of Mars left off, with that continuity?
RM: No, we're not picking up from any specific continuity, we wanted the series to be completely new reader-friendly, not dependent upon any familiarity with the previous series. Honestly, readers won't even need to be familiar with the novels. The first issue sets up the characters and the world, everything you need to know. The goal is to tell great stories that anyone can read, with John Carter in his prime.
BB: Are there any characters in this rich tapestry of literary legend you are especially anxious to write other than John Carter?
RM: Certainly a lot of people who discovered these books at a certain age fell in love with Dejah Thoris, so she's tops on the list for me. But I'm also keen to write Tars Tarkas. So it's no coincidence that John, Dejah and Tars are very much the focus of the first six issue story arc.
BB: Dynamite's Dejah Thoris has always been portrayed as a rather clever, independent woman whereas Burroughs' was not. What will be your take on this most interesting woman from Barsoom?
RM: My take is that she's just as smart, capable and fierce as John Carter. And I honestly think that's fairly close to her portrayal in the books. She was not a damsel in distress or a plot device for Burroughs, she was a hero. That's very much going to be her role in this series.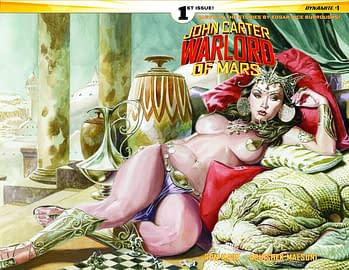 BB: How has it been working with artist Abhishek Malsuni?
RM: Abhishek was absolutely the guy I wanted to draw this series, so I really campaigned for him to get the assignment. I had worked as his editor on a project for the Indian market, and I really felt like he would be a perfect fit for this kind of exotic adventure. I'm really happy with the pages he's turning in, he's going to make a name for himself with his work here.
BB: How do you satisfy those readers that have been following John Carter's adventures here for some time AND the vaunted, desired new reader? This is obviously a great jump-on point.
RM: I have to think the hardcore John Carter fans are going to be with us. Certainly I'm one of them, and I pay attention to anything John Carter that's released. As I said, this series and especially the first issue are especially as new-reader friendly as possible. If you know nothing about John Carter and nothing about the Mars of Edgar Rice Burroughs, you'll get everything you need in the first issue. I love this material dearly, and I want to share it with as many people as possible.
For more information on John Carter: Warlord of Mars, click here.
---
---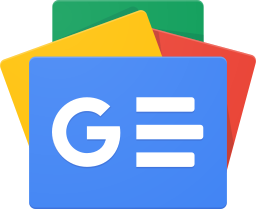 Stay up-to-date and support the site by following Bleeding Cool on Google News today!