In November, Fantagraphics are publishing the 2004 work of Austrian cartoonist Ulli Lust's travelogue comic Today Is The Last Day Of The Rest Of Your Life, in English. Set in 1984, it's the story of her seventeen year old self's journey hitch-hiking across Italy, the sex, the drink, the drugs and… the life. Across four hundred and fifty pages, translated by Kim Thompson.
Fro those of you who'd like an advance glimpse, there are five chapters with an earlier translation readily readable on download here, here, here, here and here (right click and save file for the PDFs). If you like what you read, buy the book, or give a Paypal donation here. 
It's a good comic that deserves greater accessibility. However you enjoy it, the odds are you will enjoy it.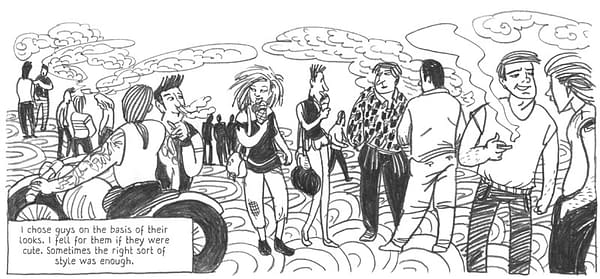 Enjoyed this article? Share it!