Todd Nauck and Jim Zub Have Discussed an Excalibur Revival at Marvel
Todd Nauck was on a live-streamed X-Men panel at Emerald City Comic Con along with Age of X-Man writers Zac Thompson and Lonnie Nadler, and one of the topics discussed was the dream X-Men projects of the creators on the panel. For Nauck, who already got to do a Nightcrawler book with legendary X-Men writer Chris Claremont, it was really a second best answer type of question, but Nauck had an answer in mind anyway: an Excalibur revival!
Unfortunately, Nauck didn't suggest Chris Claremont write it, but he did name someone with whom he's already discussed the project: Jim Zub!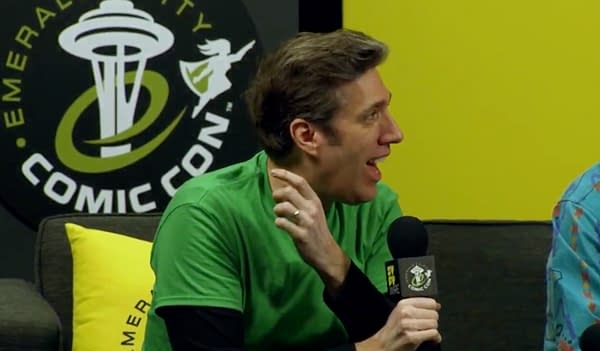 "Chris Claremont, working with him on Nightcrawler was definitely a dream come true," Nauck said. "Along that Nightcrawler vein, reintroducing Excalibur, get Kitty Pryde, get Rachel, get Captain Britain, and Meggan back together, get the band back together. Actually, Jim Zub and I have talked about that. We're both Excalibur fans and we'd love to do an Excalibur book."
There's someone else in the Marvel offices who is interested in an Excalibur revival. X-Editor Jordan White has talked about just such a reboot before. Could these three get together and make something happen? If you want to see it, let Marvel know!
Other conversation touched on the Summers family, how Cyclops was right, 90s comics fashion trends, the joys of 80s and 90s X-Men comics and cartoons, how everyone became a fan of the greatest franchise in comics, and how Axel Alonso invited Thompson and Nadler to pitch a Legion book that Peter Milligan ultimately landed. We also learned about an Age of X-Man Omega one-shot coming in July, as well as Thompson and Nadler's dream X-project. You can watch the whole thing in the video below: