The Aristocats Gets a Manga Adaptation: Tokyopop May 2018 Solicits
Nightmare Before Christmas: Zero's Journey finally comes out, and The Aristocats receives a manga adaptation, all of this comes from Tokyopop this May. Details below.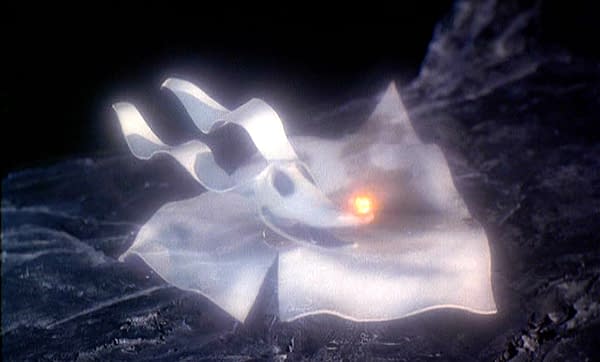 MAR181959
NIGHTMARE BEFORE CHIRSTMAS ZEROS JOURNEY #1
(W) Dj Milky (A/CA) Kei Ishiyama
When Jack Skellington's faithful pet Zero gets lost, the ghost pup must get the help of the residents of Christmas Town to find his way back. With Halloween plans on hold while Jack mounts a search, will they be reunited in time to save both holidays? (STL079626) NOTE: No countries actually denied.
SC, 5×7, 32pgs, B&W SRP: $3.99
MAR181962
DISNEY MANGA MIRIYA & MARIE GN ARISTOCATS
(W/A/CA) Maya
Inspired by the classic Disney animated film, "The Aristocats"!
Even though the wealthy young girl Miriya has almost everything she could ever need, what she really wants is to find her missing parents. But this year, she gets an extra special birthday gift when Marie, a magical white kitten, appears and whisks her away to Paris! Learning the art of magic is one thing, but getting to eat the tastiest French pastries and wear the most beautiful fashion takes Miriya and Marie's journey to a whole new level!
This full color manga adventure will be an adorable addition to your Disney Manga collection! (STL077496) (C: 0-1-2)
SC, 5×7, 144pgs, FC SRP: $12.99
MAR181963
DISNEY DESCENDANTS ROTTEN TO THE CORE COMPLETE TP
(W) Jason Muell (A/CA) Natsuki Minami
The children of Maleficent, the Evil Queen, Jafar and Cruella De Vil have never ventured off the Isle of the Lost… until now. Invited to pristine Auradon, to attend prep school alongside the children of beloved Disney heroes, Mal, Evie, Jay and Carlos must carry out their villain parents' evil plot to rule once again. Will the rebel teens follow in their rotten parents' footsteps or will they choose to embrace their innate goodness and save the kingdom? (STL077942) (C: 0-1-2)
SC, 240pgs, FC SRP: $15.99
MAR181964
KONOHANA KITAN MANGA GN VOL 01
(W/A/CA) Sakuya Amano
Yuzu is a brand new employee at Konohanatei, a hot-springs inn for youkai. A simple, clumsy but charmingly earnest young girl, Yuzu must figure out her new life working at the spa with all the other fox-youkai, making the occasional mistake but also many new friends along the way. Konohana Kitan follows her day to day life working at the inn, meeting the other employees and guests, and learning to appreciate the beauty of the world and the people around her. (STL080053) (C: 0-1-2)
SC, 176pgs, B&W SRP: $12.99
MAR181965
SWORD PRINCESS AMALTEA MANGA GN VOL 01
(W/A/CA) Natalia Batista
In a fairytale world where queens rule and magic is power, a defiant young princess is sent on the biggest quest of her life — to rescue a prince in distress and marry him! But when she finds him, it seems the prince isn't so eager to go along with her queendom's plans. Join Amaltea as she sets out on an epic journey to slay dragons, battle bandits and make princes swoon. (STL074504) (C: 0-1-2)
SC, 176pgs, B&W SRP: $10.99