Tom King Makes NYCC Promise Not to Kill any Robins
At least a few DC characters are safe under the dangerous pen of superstar DC Comics writer Tom King. At his spotlight panel at New York Comic Con, King promised that no Robins would die because killing them was just "too easy." Bleeding Cool Ace Reporter Hugh Sheridan was on the scene to capture the details, in which King claimed to be the only one at the DC Writers Summit not in favor of killing Tim Drake. Stalwart in the face of peer pressure, King refused.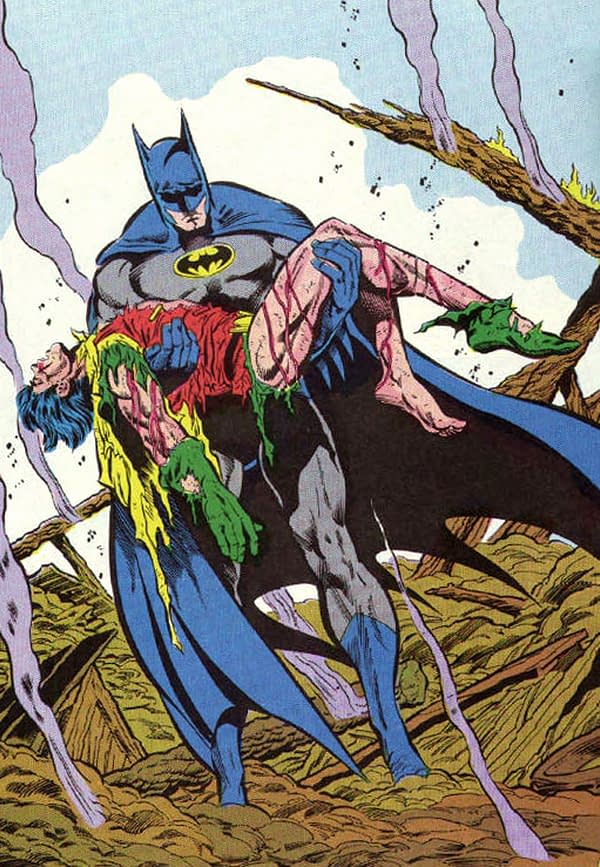 "If Arkham Asylum is a metaphor for evil, killing Robins is a metaphor for bad writing," King said, throwing shade but quickly backing off and explaining his own joke. "What am I doing taking the piss out of Jim Starlin. He was helicopter pilot in Vietnam and could kick my ass." Starlin and artist Jim Aparo famously killed off Jason Todd after fans voted for it via 900 number in 1988's A Death in the Family.
"Anyone who killed Robins in the past is super handsome and did it perfectly," King continued. However, "killing Robins now is too easy."
So there you have it. It looks like Tim is safe, for now at least, but does that mean Wally West had to die in Heroes in Crisis to save him? Check back later for a full panel report.