Tom Scioli to Reboot Go-Bots at IDW
The 1980s hit toy and cartoon franchise about robots that transform into vehicles is coming to IDW soon! No, we're not talking about Transformers. The other one! That's right! Go-Bots!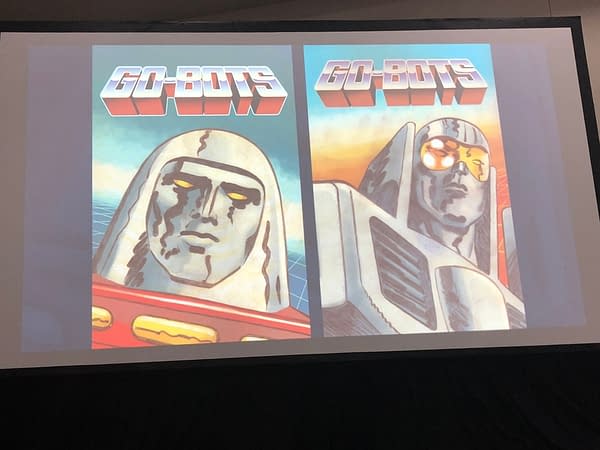 The new series will be created by Tom Scioli, IDW revealed at their presentation at the Diamond Retailer Lunch. Though it might seem odd for IDW to have two competing transforming robot franchises, things have changed since you were a kid. Hasbro actually purchased the rights to the Go-Bots' fiction Universe back in 1981. So there's no need to worry, Transformers fans. This probably isn't taking the place of your favorite franchise after the big Unicron event is over. Probably.
For more news from the Diamond Retailer Summit, stay tuned to Bleeding Cool.