Top Cow Launches Kickstarter for Soldier Stories: Veteranthology, Profits Shared With USVAA
Veterans' Day is on Monday in the United States, but Top Cow is getting a head start on thanking veterans for their service with a new Kickstarter for a comic book anthology called Soldier Stories: Veteranthology.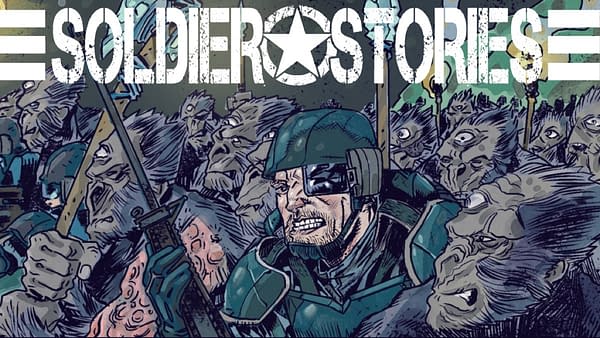 With a portion of profits going to the United States Veterans' Artists Alliance, the Veteranthology will be edited by Ken Pisani and lettered by Troy Peteri, featuring stories by the following creative teams:
The Great Man by Rev William J. Bellamy, Cecilia Lo Valvo, & Ryan Cody
Game Over by Jalysa Conway, Annapaola Martello, & K. Michael Russell
Terps by Brian Anthony & John Bivens
All Clear by Megan Ferrell Burke, Arturo Lauria, & Kelly Fitzpatrick
O'Leary by John Cullins

Top Cow writes on the Kickstarter page:
We admire the men and women who serve in uniform. We salute their bravery and thank them for their service.

But do we want to hear their stories?

Soldier Stories features five compelling tales of military conflict all written by veterans who served. These first-person accounts of real-life warfare have been re-imagined across a variety of genres from sci-fi to horror to personal memoir. What's it like to wait out a chemical attack? How does it feel to abandon your allies? In a world of push-button warfare, has killing gotten too easy? How do you go on when the war is over, but the struggle is not? These are personal stories, compelling stories, stories that will haunt and surprise you. Because every soldier has a story.
Entry-level pledges start at $6 to get a digital or physical copy of Soldier Stories, with variant covers, pins, t-shirts, and hats offered as incentives for higher pledges.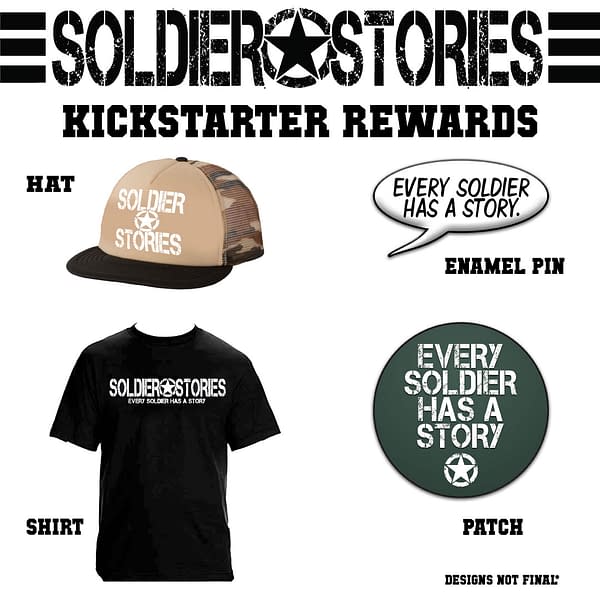 Head over to Kickstarter to reserve a copy and check out some preview pages below.