Canadian news sources report that a cosplayer on his way to Toronto's Fan Expo yesterday was arrested on a tram, after reports were made that he was armed.
Instead the cosplayer was sporting a replica gun on a Toronto streetcar, police say. He was reportedly arrested without incident and subsequently released without charge once the gun was identified as fake.
A spokesperson for the Toronto Transit Commission (TTC) stated that no one should bring a replica weapon onto any public transport at any time, saying:
"We want people to have fun but they also need to understand — if you're carrying around a replica semi-automatic weapon, it's going to cause concern. Not everybody knows about Fan Expo."
A number of shows have banned fake weapons, but Fan Expo allows them if suitably marked. It also has a policy that states:
"Attendees are reminded that while travelling to and from the event, to make sure due care is taken on your behalf to ensure any weapons or props, which could cause public alarm, are stored in bag or in a storage container."
Might be worth considering…
Hi all! If heading to Fan Expo, or anywhere else on the TTC this weekend, please leave your replica weapons in your replica armouries. We can't be certain what's real and what isn't. Police may well be called. Thanks! https://t.co/W5XlcF9JoF

— Brad Ross (@bradrossTO) August 31, 2018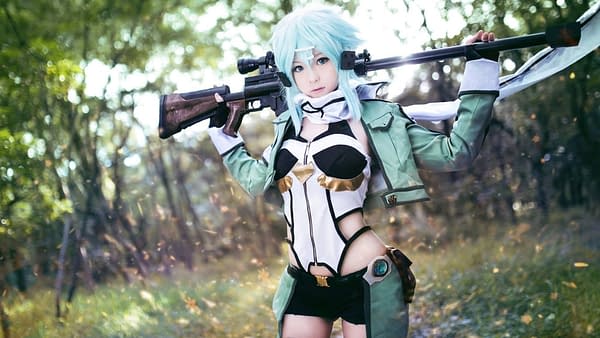 Enjoyed this article? Share it!