Posted in: Comics | Tagged: Comics, dc, dustin weaver, felipe sobreiro, HRL, Instagram, jonathan hickman, luther strode, marvel, shield, suicide squad, tradd moore
---
The Tradd Moore Suicide Squad One-Shot Story We Never Saw
Late last night, comic artist Tradd Moore shared a new image on his Instagram page that revealed that we almost got a Suicide Squad story from the creator last year.
The artist, whose work on action series Luther Strode over at Image Comics showed his incredible talent for balls-to-the-wall action sequences and creative comics storytelling, almost got to turn his hand to DC's team of criminals working for the government on the craziest jobs that no one else would touch.
Moore was quick to point out that this was not down to any 'foul play', but merely a quirk of scheduling that left the one-shot no space for release. He mentions that the story was coloured by Felipe Sobreiro too, so it's not entirely clear how finished this story was.
https://www.instagram.com/p/BcfaVLhlbgR/?taken-by=traddmoore
If it is completely done however, could DC maybe find some way to get this one-shot into publication one day? After all, it would be an awful waste to just leave it unused forever.
Moore seems keen to get it out there one way or another. I think it would be awesome to see, as Moore has a genuine talent for this kind of comic — it'd also be awesome to see what he brought to Suicide Squad.
These things do happen, though, and sometimes comics can be pretty much finished and just never see the light of day (Jonathan Hickman and Dustin Weaver's S.H.I.E.L.D. at Marvel springs to mind). But perhaps if fans were to let DC know that they really want to see this comic out in the world for them to get their mitts on, well, maybe it will push DC to make something happen.
Sometimes you just need a good hashtag to get behind.
Hmm, maybe #GiveUsMooreSuicideSquad? Worth a shot, if nothing else.
---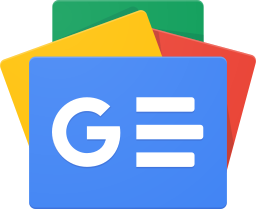 Stay up-to-date and support the site by following Bleeding Cool on Google News today!