Vault Comics is launching a Vampire: The Masquerade comic book in August 2020, from Tim Seeley, Tini Howard, Blake Howard, Dev Pramanik and Nathan Gooden. for the uninitiated, Vampire: The Masquerade is a tabletop role-playing game created by Mark Rein-Hagen and released in 1991 as the first of several Storyteller System games for its World of Darkness setting line. It is set in a fictionalized "gothic-punk" version of the modern world, where players assume the roles of vampires, who are referred to as "Kindred", and deal with their night-to-night struggles against their own bestial natures, vampire hunters and each other. Other spin-offs include live-action role-playing games, dice, collectible card games, video games, and numerous novels. In 1996, a short-lived television show loosely based on the game, Kindred: The Embraced, was produced by Aaron Spelling for the Fox Broadcasting Company. But now? A new comic book series, Winter's Teeth, one of a number of titles in Vault's August 2020 solicitations, below.
VAMPIRE THE MASQUERADE #1 CVR A CAMPBELL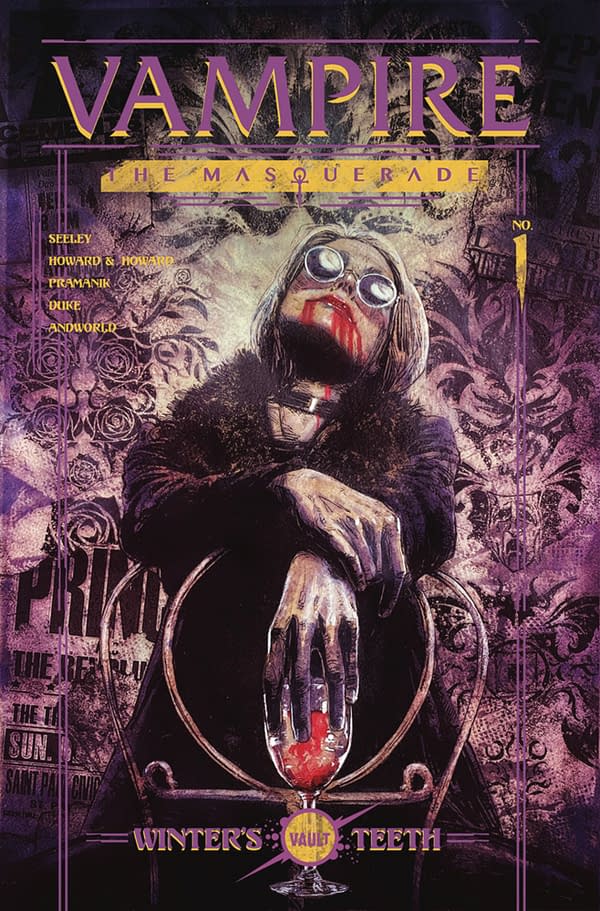 JUN201443
(W) Tim Seeley, Tini Howard, Blake Howard (A) Dev Pramanik, Nathan Gooden (CA) Aaron Campbell
From the internationally best-selling World of Darkness universe, Vault brings readers a brand-new Vampire: The Masquerade comic series, Winter's Teeth.
When Cecily Brine, a courier for the Twin Cities Camarilla, takes a mysterious younger vampire under her wing, she's dragged into an insidious conspiracy. Will she be able to escape with her unlife and protect her aging, Alzheimer's afflicted sister, or will she be yet another pawn sacrificed to the Masquerade?
Meanwhile, an Anarch coterie investigates a mysterious killing.
In Shops: Jul 29, 2020
SRP: $3.99
VAMPIRE THE MASQUERADE #1 CVR B DANIEL & GOODEN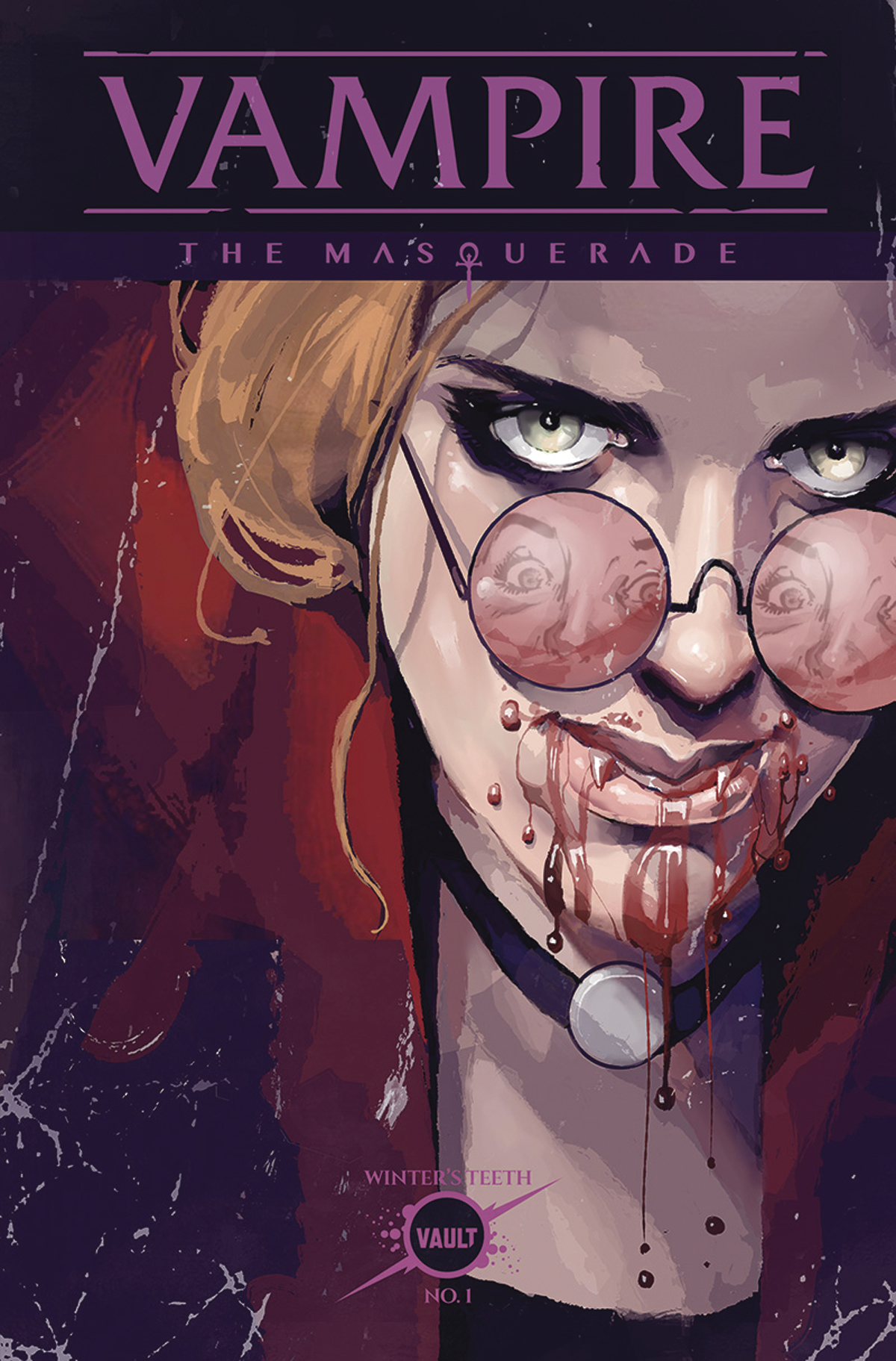 SHADOW SERVICE #1 CVR A HOWELL & FARRELL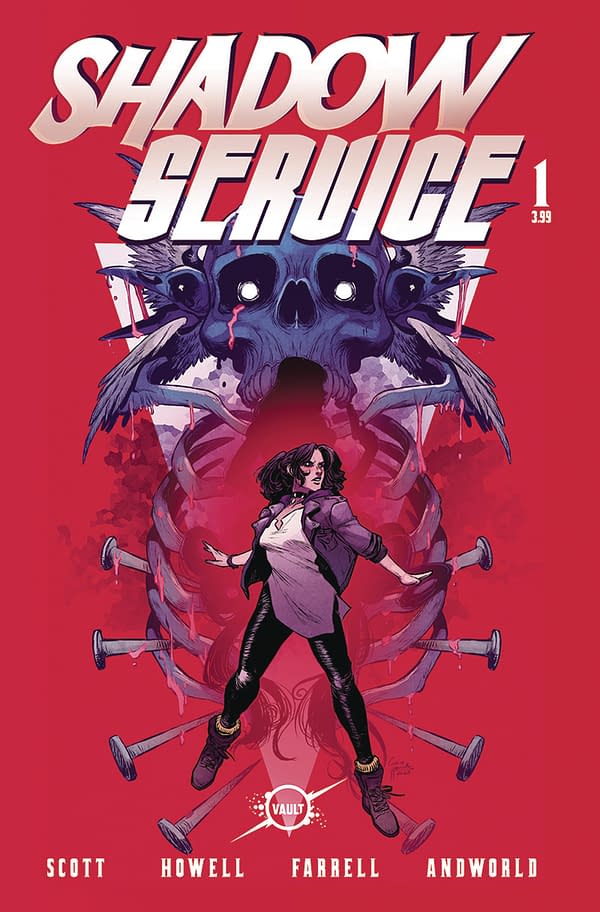 JUN201441
(W) Cavan Scott (CA) Triona Farrell (A/CA) Corin Howell
Worried your partner is cheating? Need a missing person found? Gina Meyers is the Private Investigator for you. Sure, she's a witch who worries that her powers make her more of a monster than the crooks she's trying to catch, but it's not like London's criminal underworld is literally going to hell… is it? Spy craft meets black magic in the shadowy world of MI666.
In Shops: Aug 19, 2020
SRP: $3.99
SHADOW SERVICE #1 CVR B DANIEL & GOODEN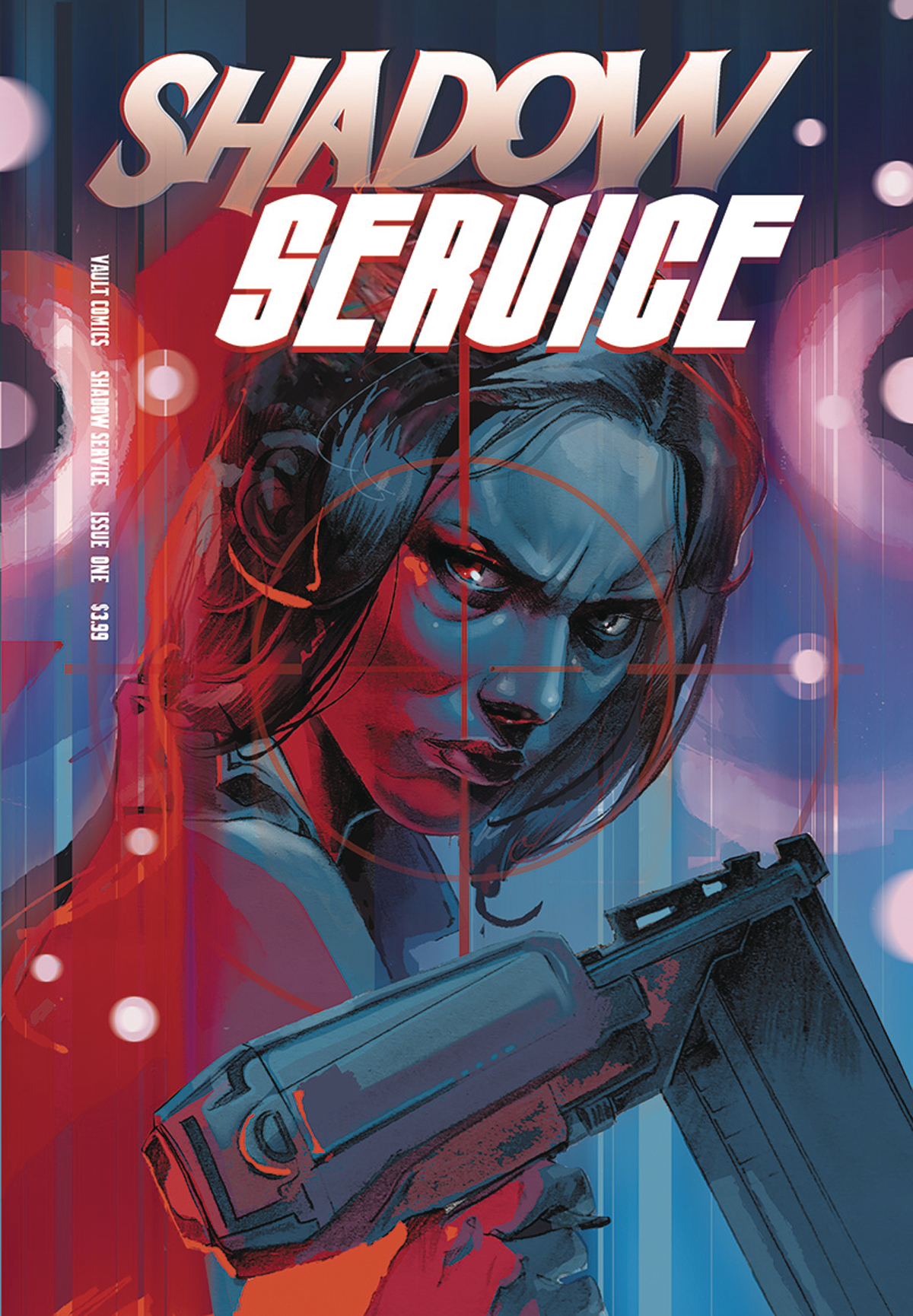 BLEED THEM DRY #2
JUN201445
(W) Hiroshi Koizumi, Eliot Rahal (A/CA) Dike Ruan
The streets are in a panic. Every cop in Asylum is on high alert. And Detective Harper Halloway is sick. If her condition gets any worse, she'll die her first death and become a vampire convert. Now it's up to the mysterious Ninja Vampire to keep the infection from spreading with basic supplies in a seedy motel. He knows he has to be careful. The entire city's thoughts and prayers are with Detective Atticus Black, who clings to life, undergoing experimental surgery after being nearly cut in half.
In Shops: Jul 29, 2020
SRP: $3.99
ENGINEWARD #2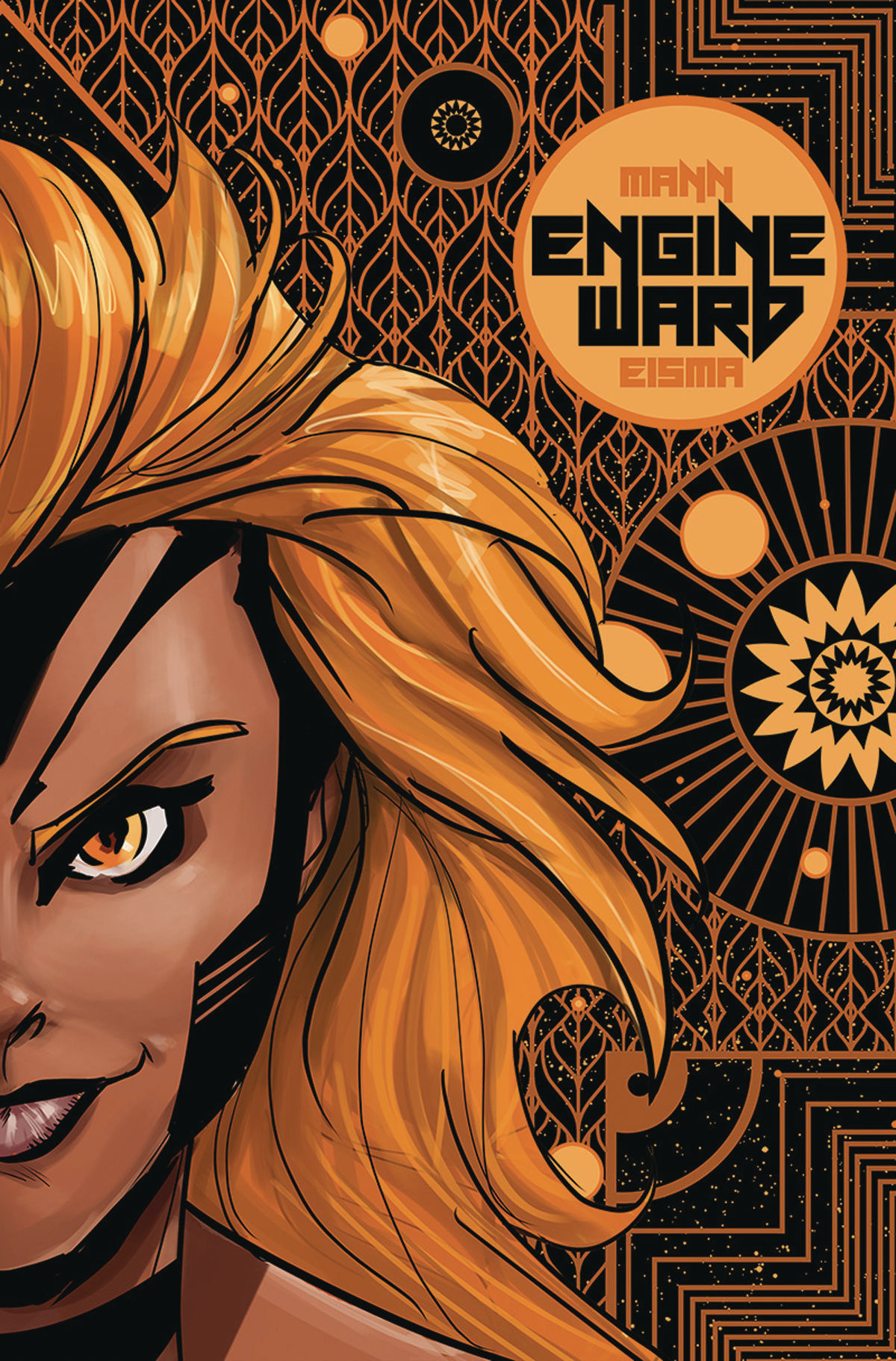 JUN201446
(W) George Mann (A/CA) Joe Eisma
Free of the hex that has plagued it, the ghoulem's head begins to reveal its secrets-but its reawakening does not go unnoticed. Meanwhile, Joss, Ichabod and the others attend the 'morning ceremony' of their late friend, where tensions run high, and the Celestials pay a visit to the shantytown to make pronouncements on the water crisis.
In Shops: Aug 19, 2020
SRP: $3.99
FINGER GUNS #4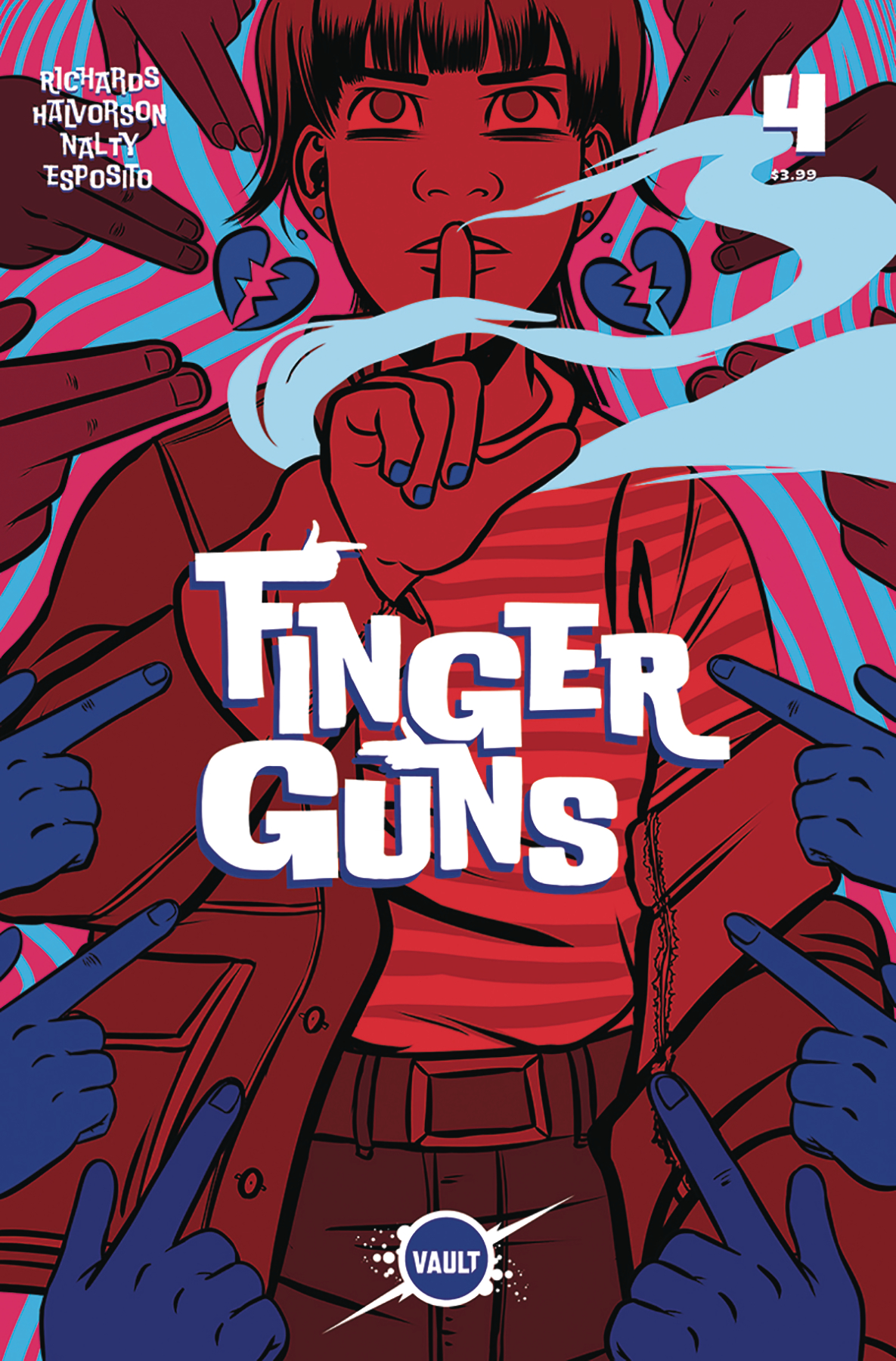 APR202161
(W) Sabs Cooper, Justin Richards (A/CA) Val Halvorson
A field trip will see Wes and Sadie's friendship tested to the BREAKING point!
In Shops: Jun 17, 2020
SRP: $3.99
NO ONES ROSE #4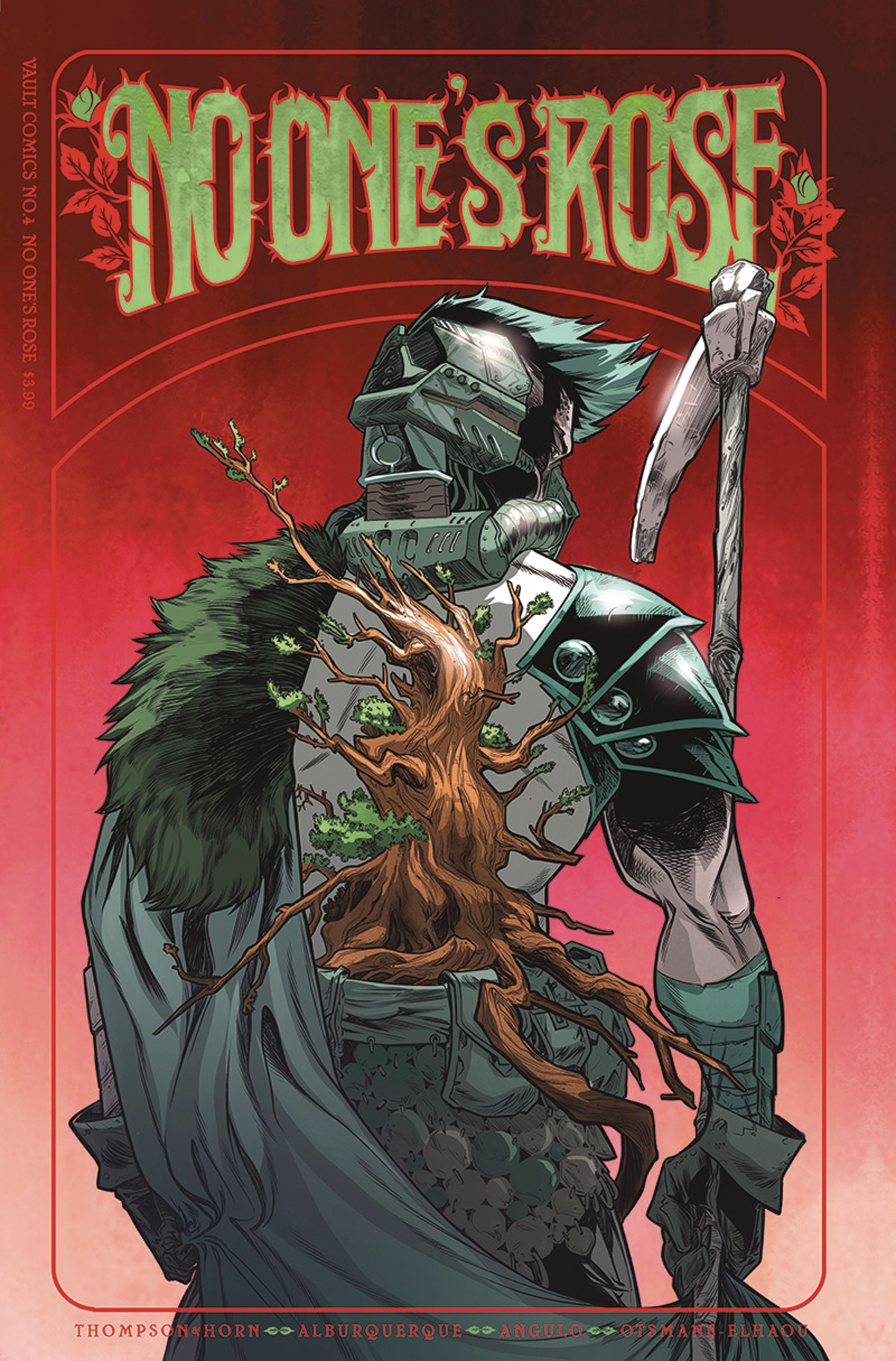 JUN201448
(W) Emily Horn, Zac Thompson (A/CA) Alberto Jimenez-Alburquerque
The Green Zone is rotting, siblings Tenn and Seren are on more than an ideological collision course. Inside the ecotopia, Seren puts a dangerous plan into action.
In Shops: Aug 12, 2020
SRP: $3.99
PLOT #6 (RES)
JUN201449
(W) Michael Moreci, Tim Daniel (A/CA) Josh Hixson
In the attic, Chase has drowned. Outside, the floodwaters rise. Trapped and separated within the manor, the Blaines confront the source of their anguish.
In Shops: Aug 12, 2020
SRP: $3.99
MONEY SHOT #7 (MR)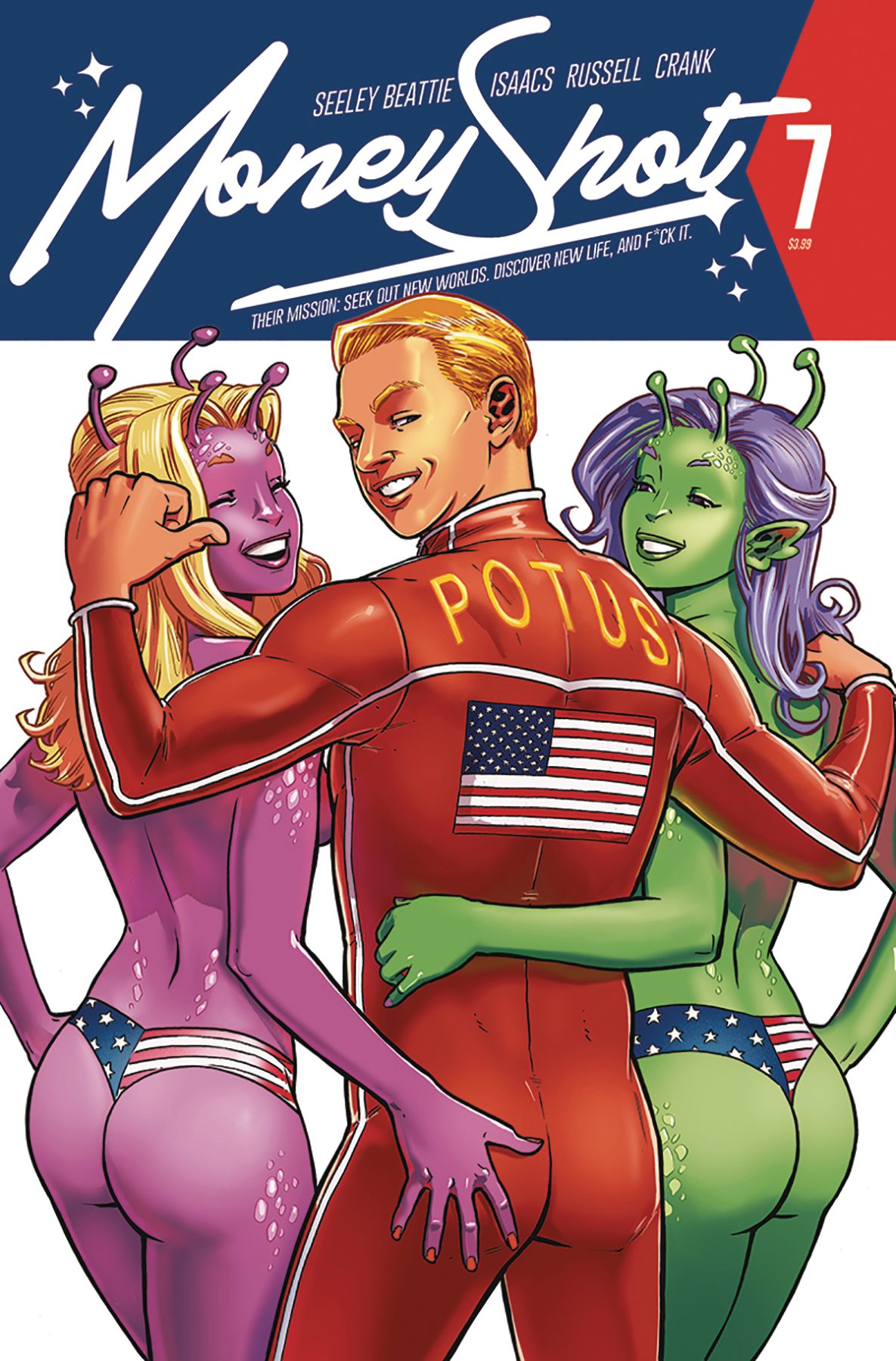 APR202164
(W) Tim Seeley, Sarah Beattie (A/CA) Rebekah Isaacs
As the XXX-plorers plan for a new mission (to a planet full of hotties torn from the covers of romance novels), forces from the highest levels of both American and interstellar governments plot to stop their expansion into the universe!
In Shops: Jun 17, 2020
SRP: $3.99
HEATHEN #12 (RES)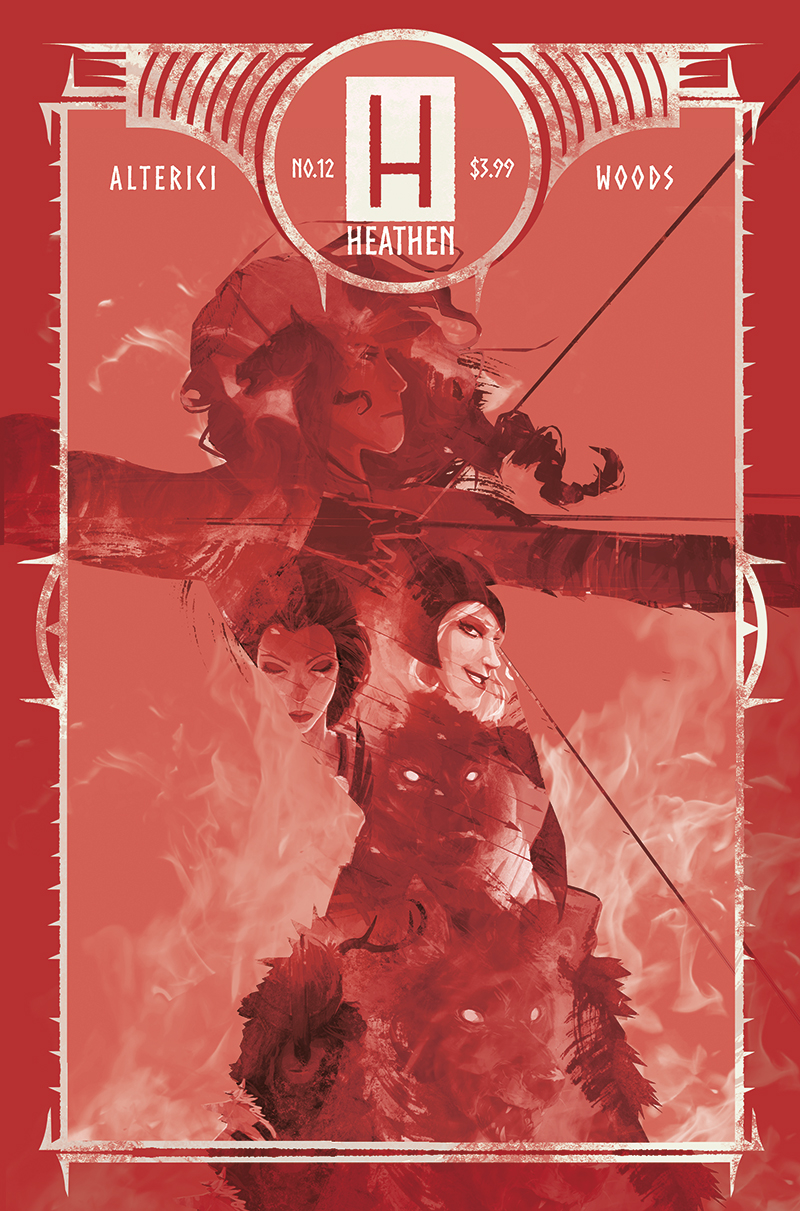 JUN201451
(W) Natasha Alterici (A) Ashley Woods (CA) Natasha Alterici
The Saga's End!
Brynhild and Frejya race to the godlands to meet up with Ruadan, rescue Aydis, and, at long last, dethrone the corrupt god-king Odin.
In Shops: Aug 05, 2020
SRP: $3.99
Enjoyed this article? Share it!