Impressive Art Experimentation For The Fox: Preview Fox Hunt #4 Out This Week
Right. Wow. Well, I've been reading Dean Haspiel's work for a few years now, and recently interviewed him for an upcoming issue of Bleeding Cool Magazine (#18) where he talks about his indie work and the evolution of his career in comics, but I've been convinced for awhile that what I see him doing in Fox Hunt is pushing the boundaries of his style and design sense further than it's ever gone before.
When I asked for a preview of Fox Hunt #4 to show on Bleeding Cool, I wasn't particularly aware of what I was going to get. What I did receive are, among others, three of the strongest pages I've ever seen Haspiel produce. In this series written with Mark Waid, colored by Allen Passalaqua, and lettered by Rachel Deering, the Silver Age inspired hero, the Fox, takes on some of his deadliest foes, but it's all intensely psychological when it comes to one's own doom.
Dark Circle describe this issue thus:
The FOX has been punched, thrown, stabbed, crushed, shot at and smothered by a virtual army of super villains—but nothing is stopping Paul Patton, Jr. from finding his son! But that was just for starters—get ready for intense action and psychedelic paranoia as The Fox straddles the line between reality and a world of NIGHTMARE! Who is behind all of this madness? Will Fox's son, the Ghost Fox, make it out of the city alive? Find out as the hunt continues! Featuring cover art from Dean Haspiel, Irvin Rodriguez, Dirk Shearer and Jay Shaw!
First up, here are the covers to Fox Hunt #4 by Dean Haspiel, Irvin Rodriguez, Dirk Shearer, and Jay Shaw, which arrive this Wednesday, July 8th:
The covers do suggest the escalation in the series that's coming to a head this issue. But coming up on the preview, I want readers to notice the first image and the last 2 spreads particularly, though all these pages are dynamic and excellent. In this first image, the Fox is falling, not giving a damn, and it's an inversion of a pratfall because he refuses to react, trusting in his aerial skills. It's like a Buster Keaton attitude without the panic. The last two spreads are seriously impressive. One is Escher-like and will lead the eye in all kinds of mind-bending directions. It actually makes me dizzy as I get trapped in the loop.
The second spread is so suggestive of the dominant force of fear in one's own mind that it seems Dali-like in its oppressive force, also somehow "stuck" in a still moment that seems to go on forever for The Fox. Bravo to Mr. Haspiel. He's pushed his own art, and the Fox, into all new visual territories. We have a lot of very talented comics artists working right now or on the rise, but let this serve as a reminder that experimentation is the only way forward for the medium.
And here's our preview of Issue #4: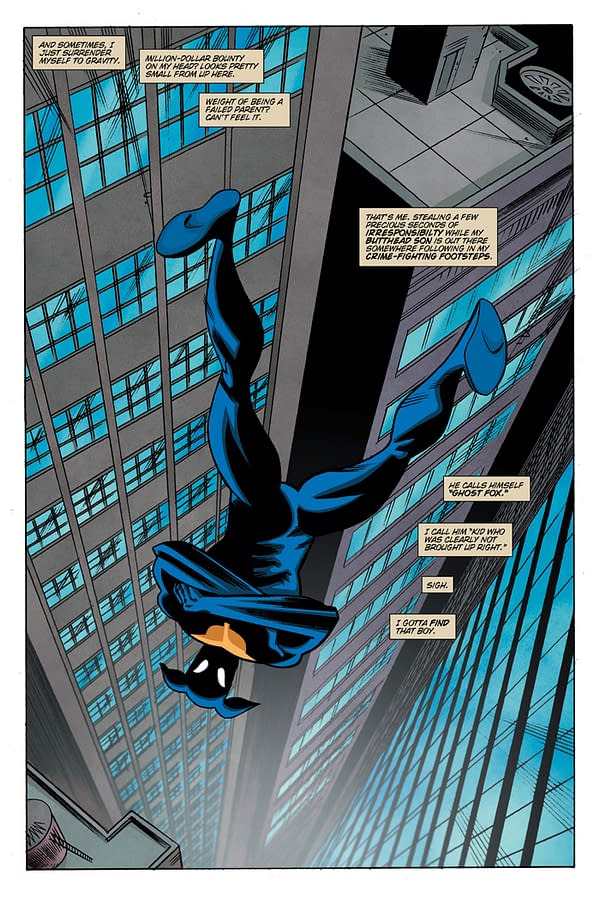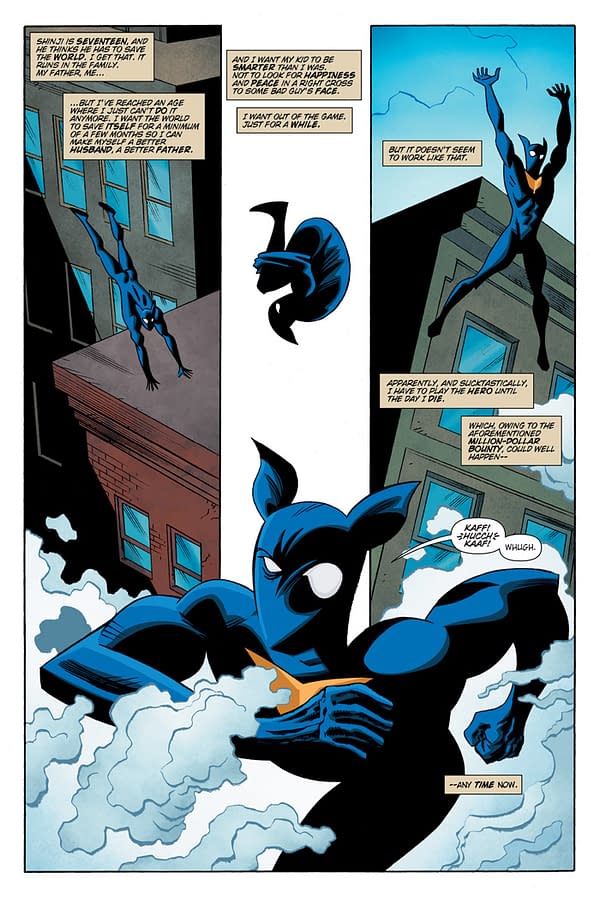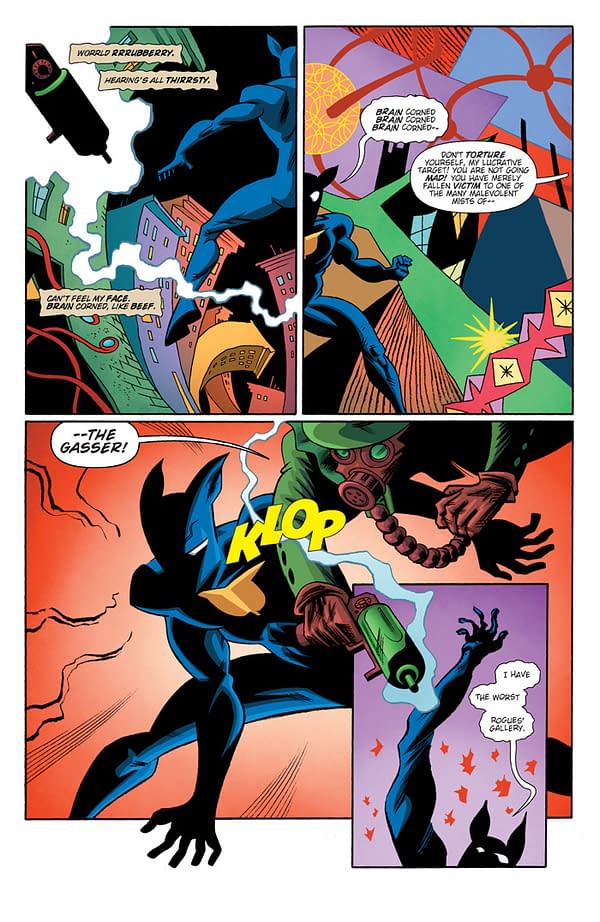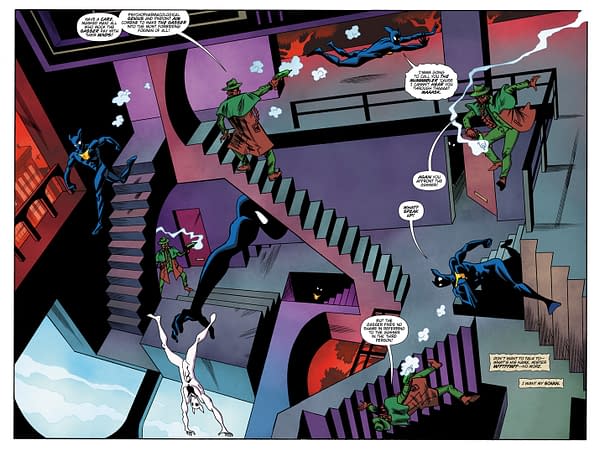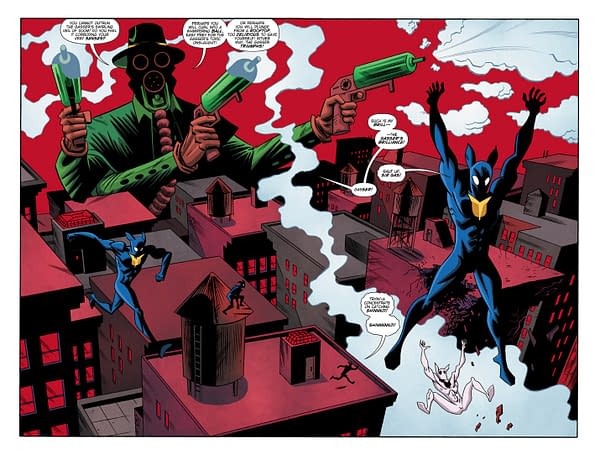 Find The Fox: Fox Hunt #4 in shops this Wednesday, July 8th! from Archie/Dark Circle Comics.