Meet the Vigilantes of My Hero Academia: VIZ Media July 2018 Solicits
Hideyuki Furuhashi and Betten Court bring you the first graphic novel collection of My Hero Academia: Vigilantes, which expands on the My Hero Academia universe. Plus, volumes of Dragonball Super, One Piece, and other popular manga receive additional volume releases courtesy of VIZ Media this July. Full details below.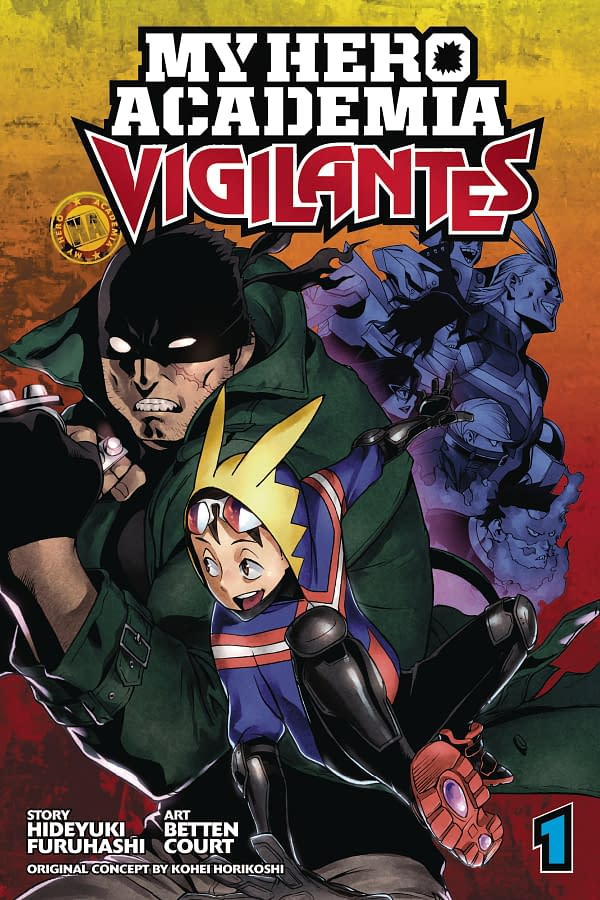 MAY182167
MY HERO ACADEMIA VIGILANTES GN VOL 01
(W) Hideyuki Furuhashi (A/CA) Betten Court
Koichi Haimawari couldn't make the cut to become an official hero, so he uses his modest Quirk to do good deeds in his spare time. Then one day a fateful encounter with some local thugs leads him to team up with two other unlikely heroes. None of them really know what they're doing, but they've got the courage-or foolishness-to try. But they soon discover fighting evil takes more than just being brave…
For teen audiences. (STL080114)
Item SRP: $9.99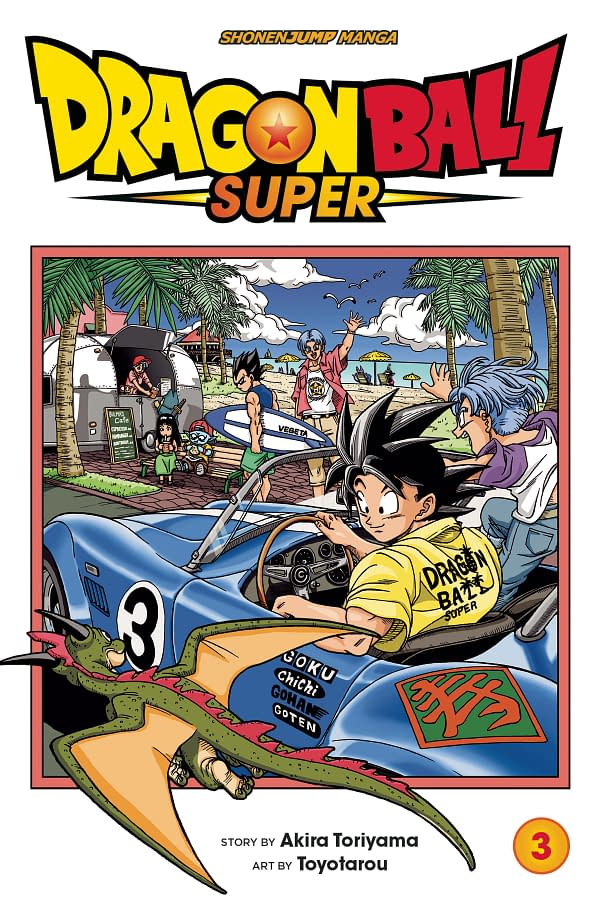 MAY182168
DRAGON BALL SUPER GN VOL 03
(W) Akira Toriyama (A) Toyotarou (CA) Akira Toriyama
With the Universe 6 and 7 Invitational Fighting Tournament over, Goku and his friends return to their normal lives. That is, until Future Trunks suddenly appears to warn everyone of a new threat-Goku Black, a mysterious warrior who looks like Goku, but isn't him! He's a monster who has wiped out most of Earth and all of the Gods of Destruction and Lords of Lords from all twelve universes. Who is this mysterious man, and will Goku and his friends be able to stop him?!
For teen audiences. (STL080082)
Item SRP: $9.99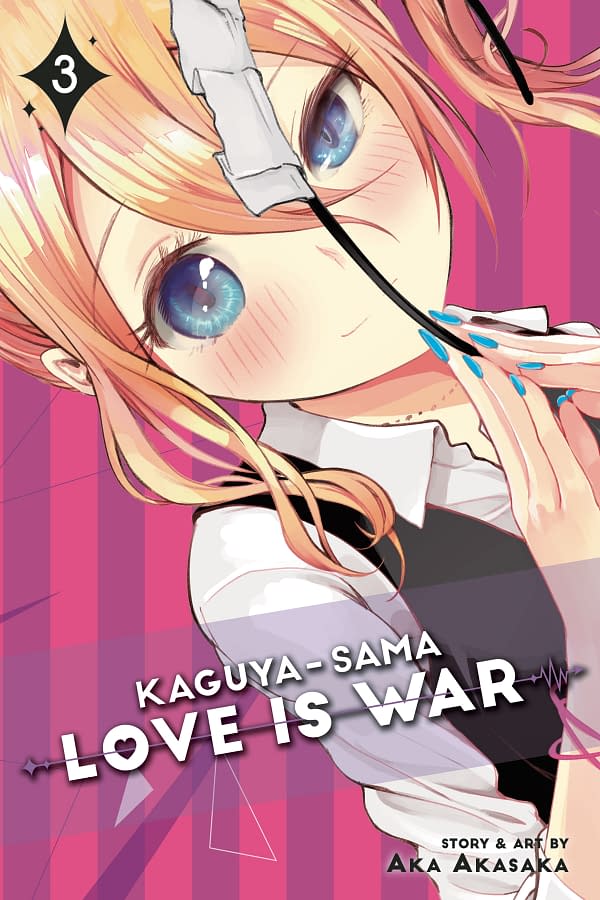 MAY182169
KAGUYA SAMA LOVE IS WAR GN VOL 03
(W/A/CA) Aka Akasaka
Will Kaguya and Miyuki share the shelter of an umbrella in a storm? Is carrying a knife dripping with blood proof that Kaguya is trying to kill a member of the student council? How will Kaguya react when Chika introduces her to potty humor?
Then, Chika must intervene when Miyuki dispenses bad advice on a topic he knows nothing about, Miyuki tries to develop his kinesthetic intelligence and Kaguya and her personal assistant play a practical joke on Miyuki that has dire consequences.
Caffeine is required drinking.
For teen audiences. (STL080100)
Item SRP: $9.99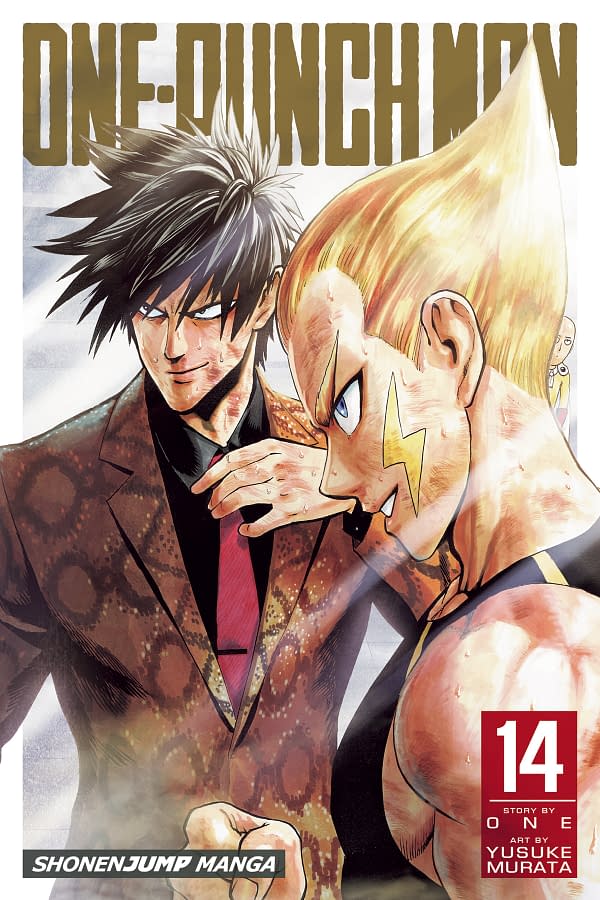 MAY182170
ONE PUNCH MAN GN VOL 14
(W) One (A/CA) Yusuke Murata
The monster Goketsu appears at the martial arts tournament, and in an attempt to turn its participants into monsters, he gives them monster cells. Tournament champ Suiryu fights the newly monsterized fighters one after another, until a certain hero rushes to his side to help!
For teen audiences. (STL080120)
Item SRP: $9.99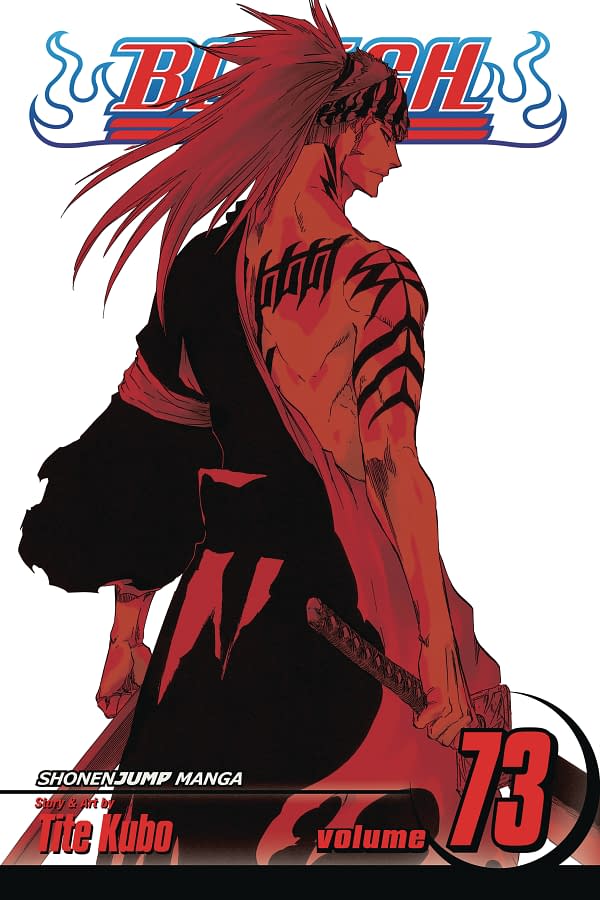 MAY182171
BLEACH GN VOL 73
(W/A/CA) Tite Kubo
Facing a powerful opponent, the mysterious Kisuke Urahara is forced to reveal his Bankai for the first time. Meanwhile, Ichigo finally makes it to Yhwach's throne room, but what can he do against an enemy whose power is omnipotence?!
For teen audiences. (STL080072)
Item SRP: $9.99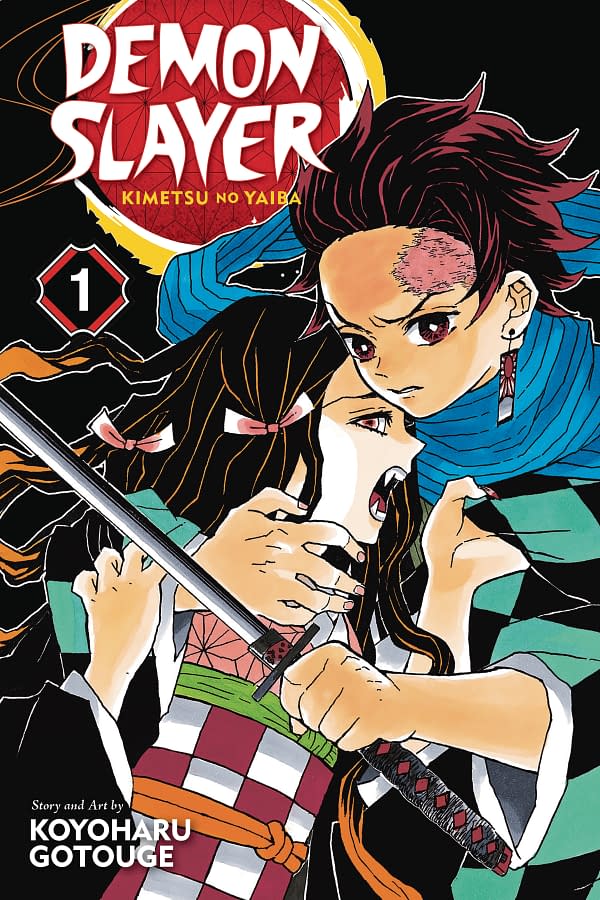 MAY182172
DEMON SLAYER KIMETSU NO YAIBA GN VOL 01
(W/A/CA) Koyoharu Gotouge
Learning to destroy demons won't be easy, and Tanjiro barely knows where to start. The surprise appearance of another boy named Giyu, who seems to know what's going on, might provide some answers-but only if Tanjiro can stop Giyu from killing his sister first!
For teen audiences. (STL080080)
Item SRP: $9.99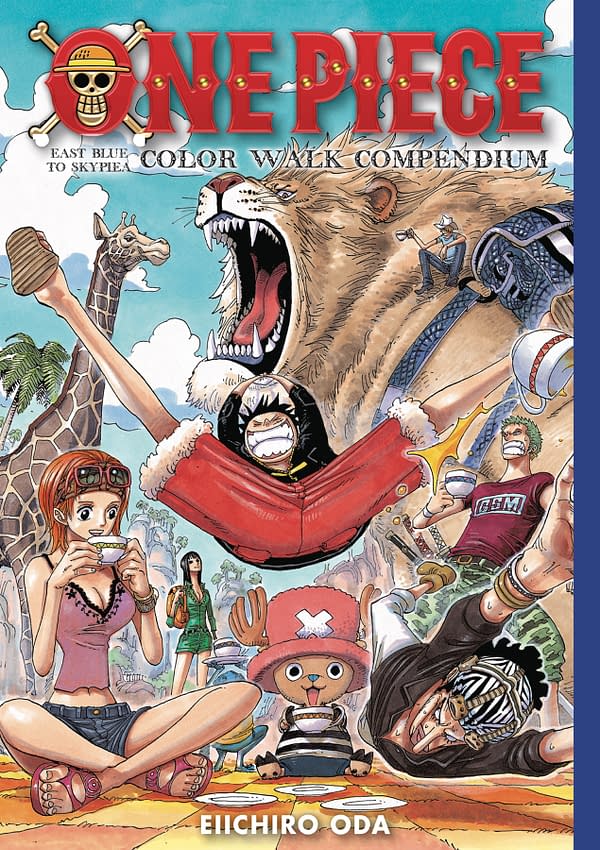 MAY182173
ONE PIECE COLOR WALK COMPENDIUM SC EAST BLUE SKYPIEA
(W/A/CA) Eiichiro Oda
This first volume covers the early parts of the series-from the East Blue arc where the main characters of the Straw Hat pirates first meet, to the Skypiea arc where Luffy and friends face their greatest adventures yet! (STL080154)
Item SRP: $39.99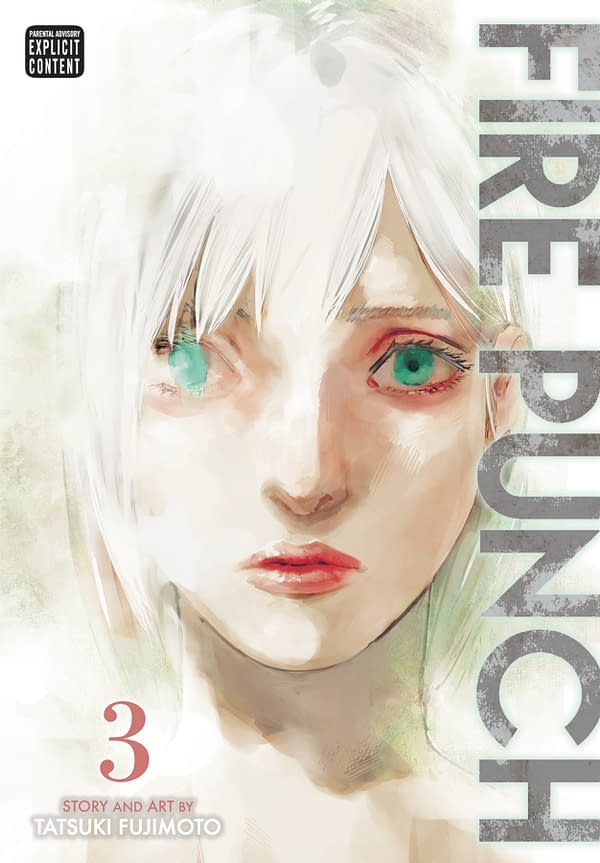 MAY182174
FIRE PUNCH GN VOL 03 (MR) (MR)
(W/A/CA) Tatsuki Fujimoto
Wish, the leader of the Behemdorg escapees, finds he's at a disadvantage when fighting the soldiers who continue pursuing them. But all that changes with the sudden appearance of a mysterious spear-wielding girl and a masked man who are willing to lend their aid. Meanwhile, will Agni have to perform that certain act once again for those who revere him?!
For mature audiences. (STL080085)
MATURE THEME)
Item SRP: $12.99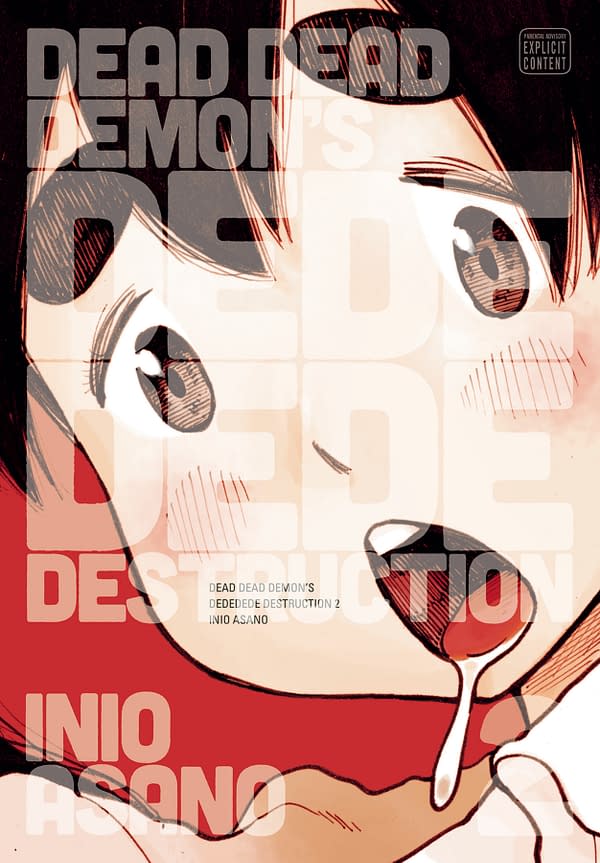 MAY182175
DEAD DEAD DEMONS DEDEDEDE DESTRUCTION GN VOL 02 (MR) (MR)
(W/A/CA) Inio Asano
The alien menace has been hovering over Tokyo for years, but the invaders aren't content to just sit back and loom. One of them has taken to the streets of the city in human disguise in order to surveil the locals. He may not be the first, and he's certainly not the last. Meanwhile, Kadode Koyama and her friends continue to deal with the peril of upcoming college entrance exams, as the stress of studying under the constant threat of annihilation sends some running to safer cities. At least it's almost Christmas!
For mature audiences. (STL080078)
MATURE THEME)
Item SRP: $14.99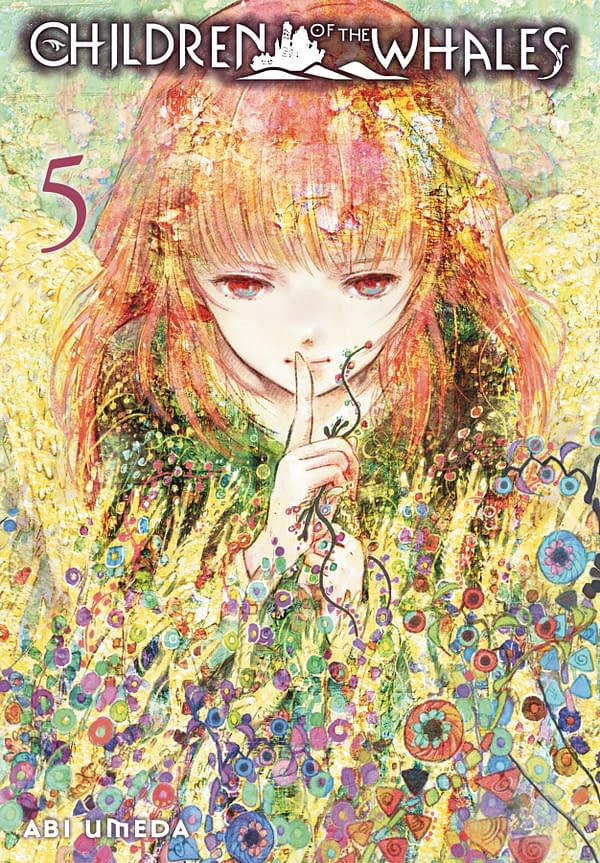 MAY182176
CHILDREN OF WHALES GN VOL 05
(W/A/CA) Abi Umeda
The people of the Mud Whale have fought off the forces of the Allied Empire-for now-but their only hope for continued survival is to find an ally from beyond the Sea of Sand. So when the bombastic Captain Rochalízo sails his ship alongside their island, Mayor Suou is ready and eager to befriend the stranger. But even if Rochalízo can offer asylum, they have no way to navigate their island. Until the mysterious Aíma begins unlocking the Mud Whale's secrets for Chakuro…
For older teen audiences. (STL080076)
Item SRP: $12.99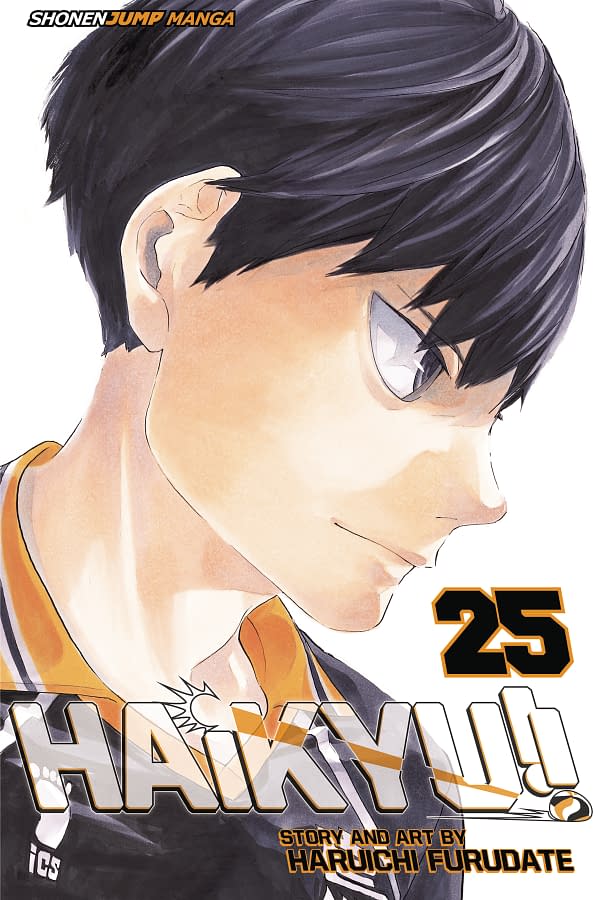 MAY182177
HAIKYU GN VOL 25
(W/A/CA) Haruichi Furudate
Hinata may not have been allowed to participate in the Miyagi Prefecture Rookie Camp, but he's determined to learn something from watching on the sidelines as a ball boy! Meanwhile, thanks to the other players at the All-Japan Youth Camp, Kageyama is starting to worry about how he's interacting with his teammates! Then, with the Spring Tournament looming ever closer, Date Tech arrives at Karasuno for a practice game!
For teen audiences. (STL080094)
Item SRP: $9.99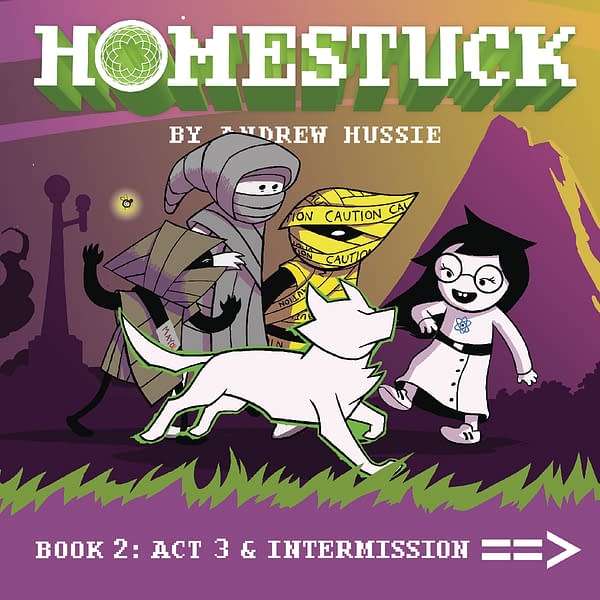 MAY182178
HOMESTUCK HC VOL 02 ACT 3 & INTERMISSION
(W/A/CA) Andrew Hussie
A silly girl naps by her flowers. It is quite likely that she is about to-or already has, or will forget and then remember to-engage in a variety of silly antics involving pumpkins, rifles, narcolepsy, precognitive prognostication, dream selves, haunting bass solos, and an ageless, near-omnipotent pet dog.
For older teen audiences. (STL080096)
Item SRP: $24.99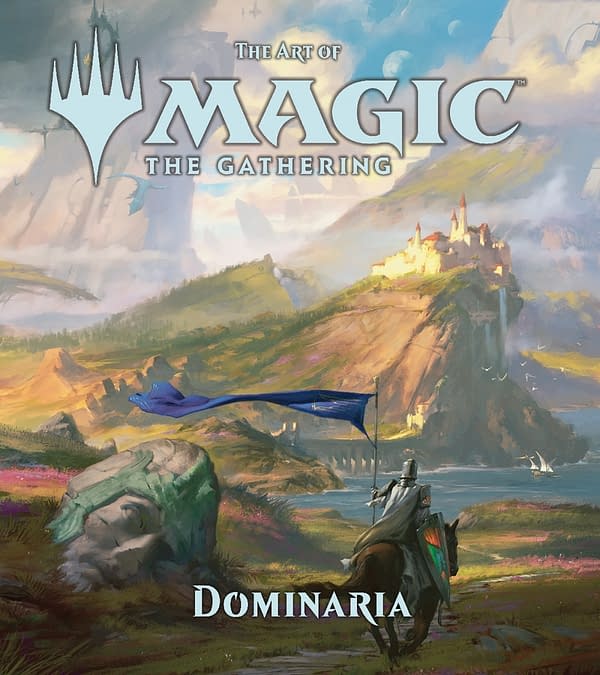 MAY182179
ART OF MAGIC THE GATHERING HC DOMINARIA (C: 1-0-1)
(W) James Wyatt (A) Various
Step aboard the legendary airship Weatherlight and explore Dominaria, an ancient world whose stories are known throughout the Multiverse. Dominaria has weathered one apocalypse after another and emerged into a time of rebirth and renewal. In these pages, lavishly illustrated with the award-winning art of Magic: The Gathering®, you can step into the world where it all began. Whether Dominaria is new to you or as familiar as an old friend, you'll find enough lore and legends here to make you feel at home.
A new age is dawning on Dominaria. Come and be a part of it! (STL084982) (C: 1-0-1)
HC, 10×11, 240pgs, FC SRP: $39.99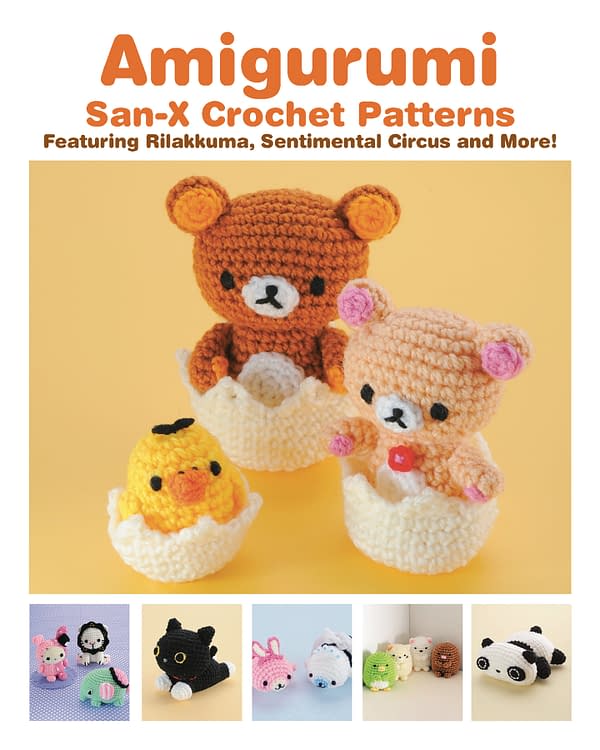 MAY182180
AMIGURUMI SAN-X CROCHET PATTERNS SC
(W) Eriko Teranishi (A/CA) San-X
Amigurumi are cute crocheted stuffed animals from Japan. Combine amigurumi with San-X and you get the most adorable crocheted characters! This book of patterns with full-color photographs shows you how to make characters like Rilakkuma and friends, Tarepanda, Sumikkogurashi and more, plus their accessories. (STL080153)
Item SRP: $14.99
MAY182181
POKEMON HORIZON SUN & MOON GN VOL 01
(W/A/CA) Tenya Yabuno
Akira's summer vacation in the Alola region heats up when he befriends a Rockruff with a mysterious gemstone. Together, Akira hopes they can achieve his dream of becoming a Pokémon Trainer and learning the amazing Z-move. But first, Akira needs to pass a test to earn a Trainer Passport. This becomes even more difficult when Rockruff gets kidnapped! And things get further complicated when Team Kings shows up with-you guessed it-evil plans for world domination!
For all ages. (STL080123)
Item SRP: $9.99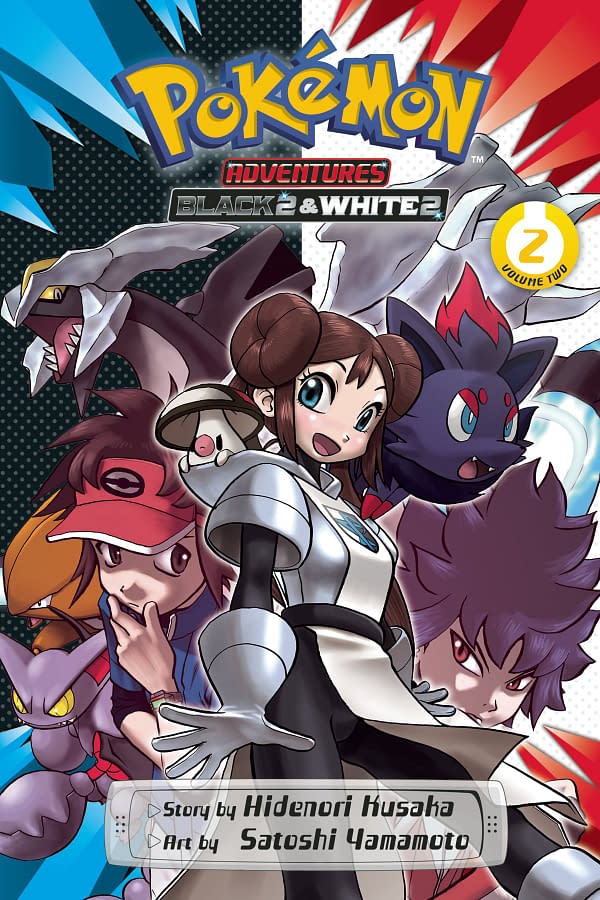 MAY182182
POKEMON ADV BLACK & WHITE 2 GN VOL 02
(W) Hidenori Kusaka (A/CA) Satoshi Yamamoto
Whitley is beginning to have feelings for Inspector Blake, but it seems all he cares about is figuring out if she is a Team Plasma spy embedded in their school. A chorus tournament in Castelia City strikes some sour notes when the Seven Sages crash the event. And then, who will save Legendary Pokémon Kyurem from Team Plasma…?
For all ages. (STL071066)
Item SRP: $9.99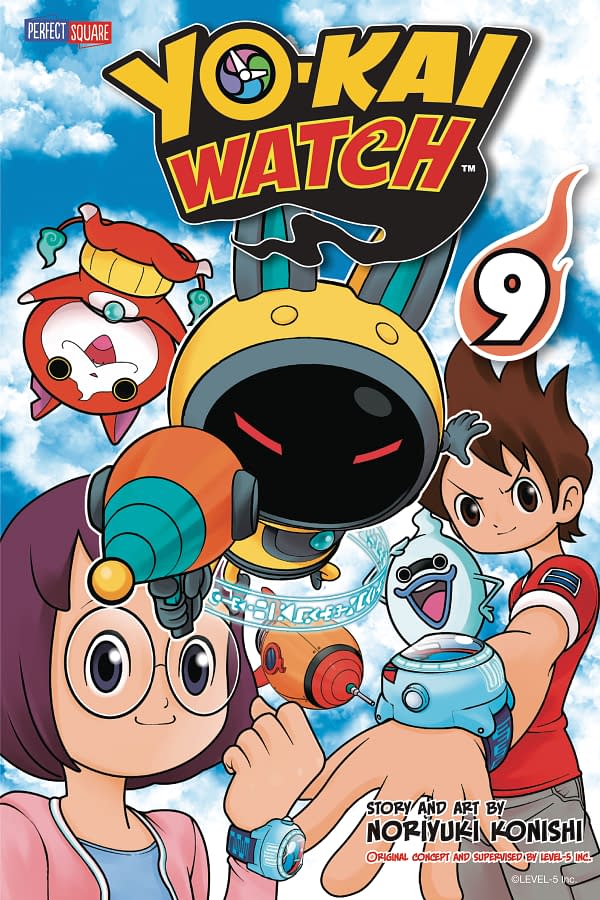 MAY182183
YO-KAI WATCH GN VOL 09
(W/A/CA) Noriyuki Konishi
Nate Adams was your regular, everyday kid, until he received the Yo-kai Watch, which allows him to see Yo-kai that are normally invisible to the naked eye! For all ages. (STL080149)
Item SRP: $9.99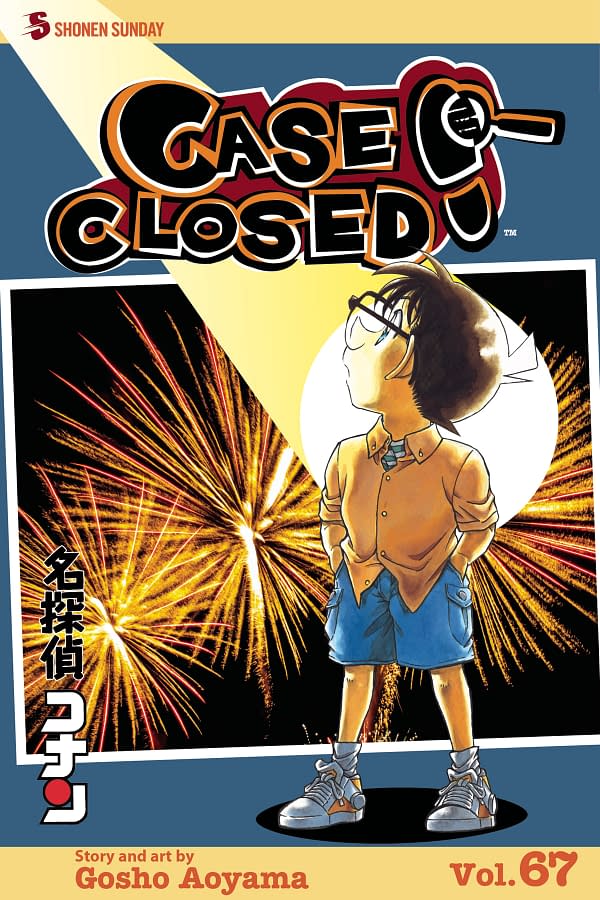 MAY182184
CASE CLOSED GN VOL 67
(W/A/CA) Gosho Aoyama
A girl in Gothic Lolita fashion is murdered during a shopping trip, and the only clue is in her little black dress. A department store terrorist turns an innocent shopper into a walking bomb. Conan's in the midst of mall madness, and even the Men in Black have a whole week's allowance to spend! Then love is in the air for Detective Santos, and so is a spectacular fireworks show. But the perfect date turns into the perfect crime when his girlfriend becomes the sole witness to a baffling murder…
For older teen audiences. (STL080074)
Item SRP: $9.99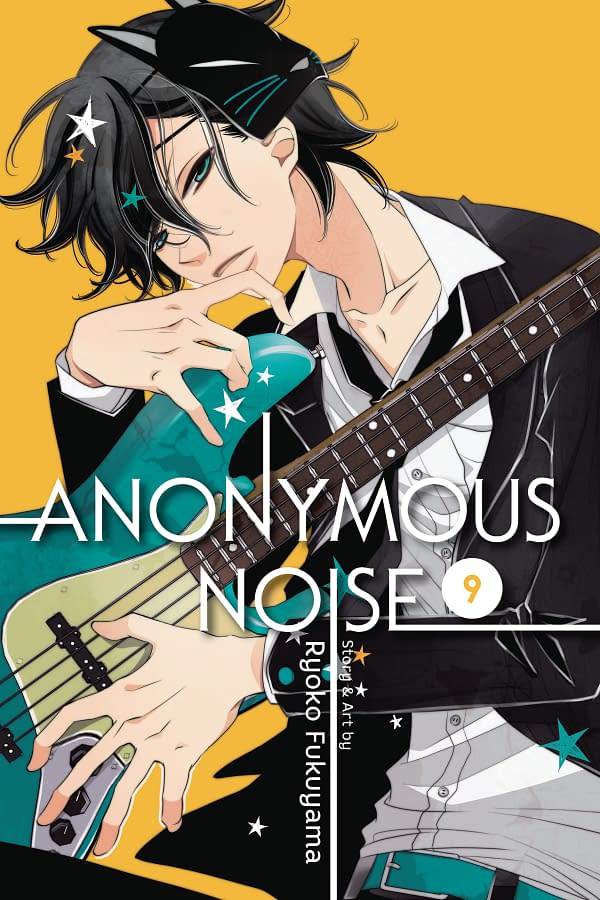 MAY182185
ANONYMOUS NOISE GN VOL 09
(W/A/CA) Ryoko Fukuyama
At long last, In No Hurry's nationwide tour has begun! Amidst the excitement, Yuzu-who can no longer deny his feelings for Nino-has finally declared war on Momo. And Momo, sensing the threat from Yuzu, has hardened his own resolve. But as the tour heats up, a big surprise is in store for them both!
For teen audiences. (STL080066)
Item SRP: $9.99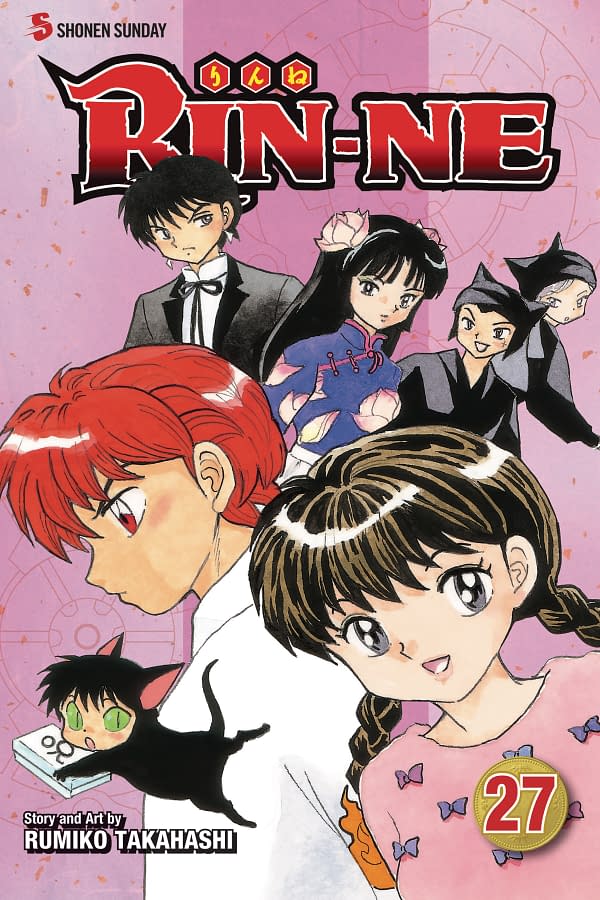 MAY182186
RIN-NE GN VOL 27
(W/A/CA) Rumiko Takahashi
The Elite Shinigami High School is holding its traditional haunted house. Its one rule is never to look back…but Rinne likes to do things his own way. Will Rinne and friends find out the terrible consequences of breaking the haunted house rule?
For older teen audiences. (STL080129)
Item SRP: $9.99
MAY182187
DEMON PRINCE OF MOMOCHI HOUSE GN VOL 12
(W/A/CA) Aya Shouto
Himari Momochi inherits Momochi House, an estate which exists on the barrier between the human and spiritual realms. Out of his attachment to Amane, the previous nue, the shikigami Kagura created a false version of Momochi House's guardian. But now that Amane has returned, what will happen to the current residents of Momochi House?
For teen audiences. (STL080079)
Item SRP: $9.99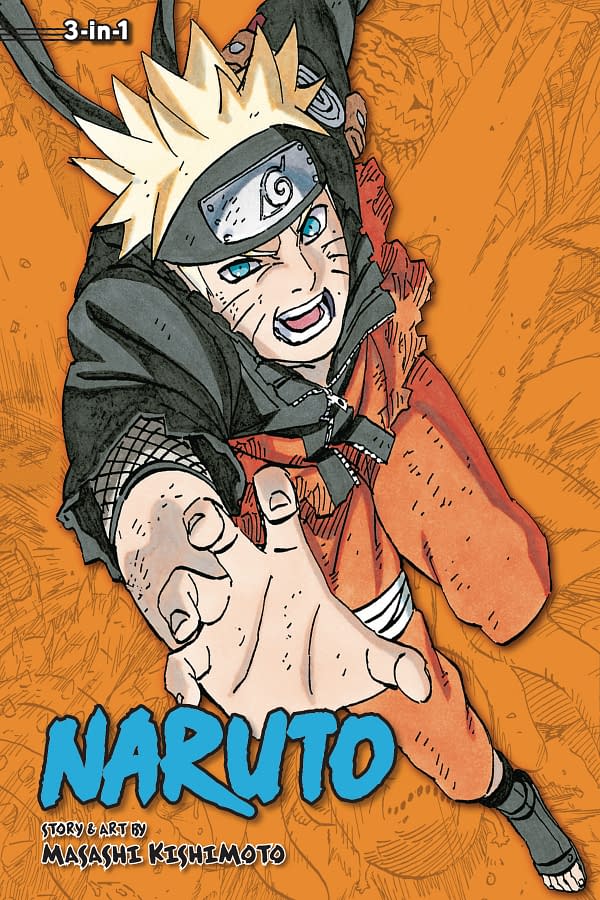 MAY182188
NARUTO 3IN1 TP VOL 23
(W/A/CA) Masashi Kishimoto
Obito does his best to break the spirit of the Shinobi Alliance, and he seems to be succeeding. But what is of his power and can he control it? But Naruto refuses to give in, and with all hands on deck, Naruto attempts to overpower Obito's formidable strength and blast through his shield. It's a meeting of the swords and the minds in what looks to be a final showdown. For teen audiences. (STL080115)
Item SRP: $14.99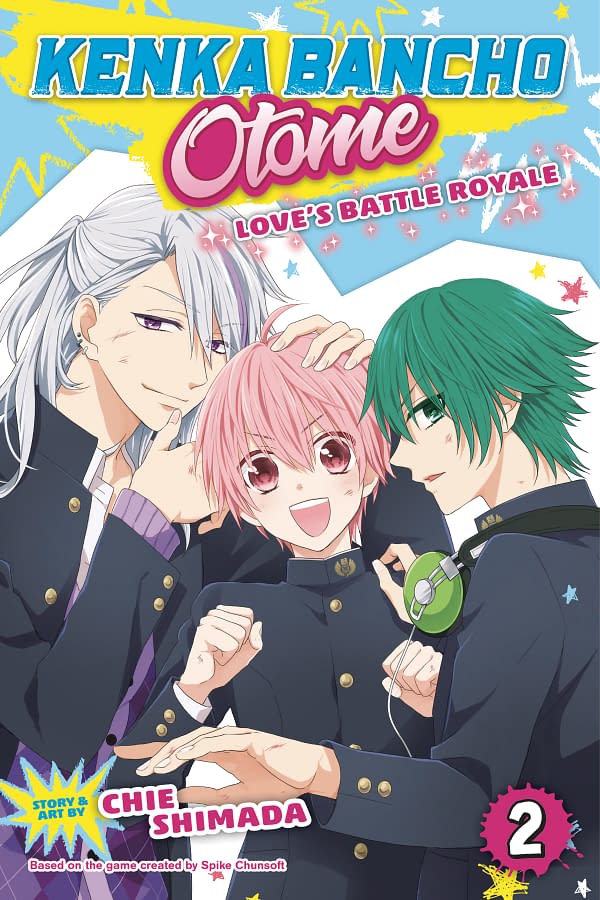 MAY182189
KENKA BANCHO OTOME LOVES BATTLE ROYALE GN VOL 02
(W/A/CA) Chie Shimada
Hinako takes her twin brother Hikaru's place at Shishiku Academy for boys. Fights break out every day, but there are also lots of heart-palpitating events with the boys that she never expected! And as the battle to be the boss of the school rages on, will Hikaru make it to the top? For teen audiences. (STL080102)
Item SRP: $9.99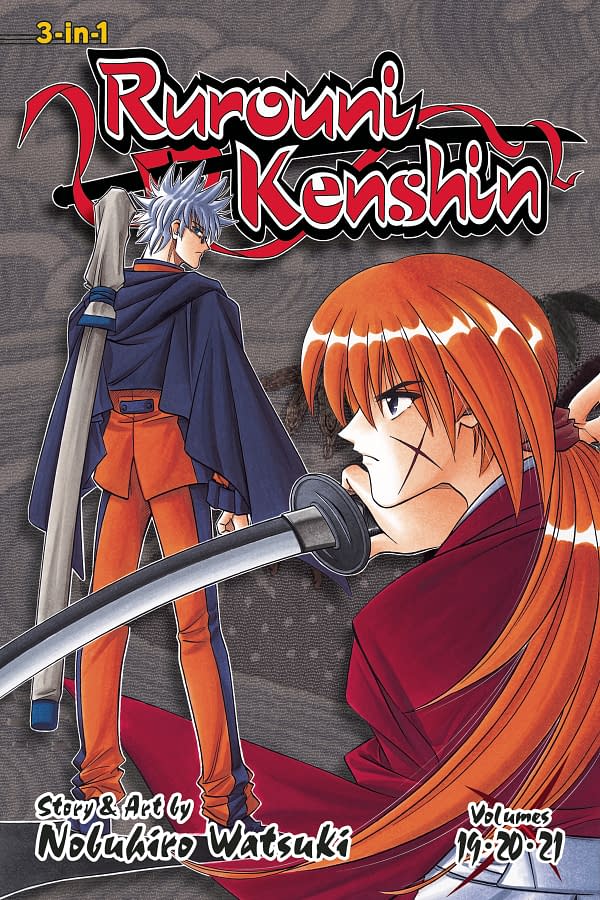 MAY182190
RUROUNI KENSHIN 3IN1 TP VOL 07
(W/A/CA) Nobuhiro Watsuki
In the aftermath of their battle for Japan's future, Kenshin and his friends are ready to enjoy a hard-won peace. But the past isn't finished with them. A new threat arises in the form of an army of vengeful warriors-each of whom has a grudge against Kenshin from his days as the ruthless assassin Batt?sai. Forced to face his old sins, Kenshin must find a way to make peace with the victim he most regrets hurting: his wife. For older teen audiences. (STL080130)
Item SRP: $14.99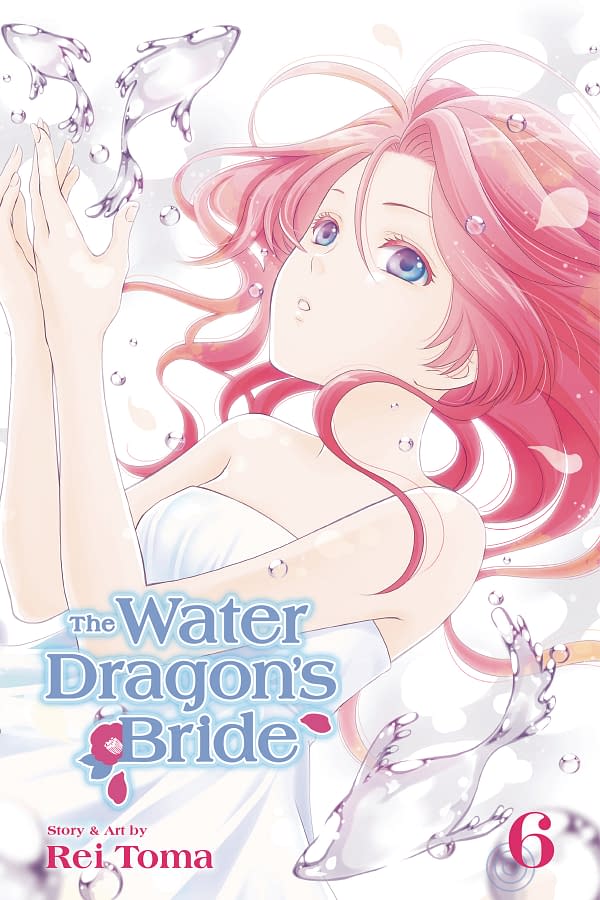 MAY182191
WATER DRAGON BRIDE GN VOL 06
(W/A/CA) Rei Toma
Asahi continues to be trapped between power-hungry humans and exposed to their ill will. When she becomes gravely injured, will the water dragon god be able to save her? How will these two change during this time of distress? For teen audiences. (STL080148)
Item SRP: $9.99