Legendary and Blizzard are putting out a graphic novel prequel to the upcoming Warcraft movie. With a story by the Senior Vice President in charge of Story and Franchise development, Chris Metzen and written by Paul Cornell, the new graphic novel tells the tale of King Llane, Lothar and Medivh, three of Azeroth's great champions, became legend.
Warcraft: Bonds of Brotherhood
Story by: Chris Metzen
Written by: Paul Cornell
Art by: Mat Broome, Michael O'Hare, Eddie Nunez, Roy Allan Martinez, Ale Garza, Mike Bowden
Cover Artist: Kevin Tong
112 page hardcover graphic novel
$24.99
Release date: June 7th
Description:
Discover how three of Azeroth's greatest champions forged their first alliance, in the official graphic prequel to the Warcaft movie from Legendary, Universal Pictures and Blizzard Entertainment. In a fantasy action epic set decades before the film, the young and headstrong Llane, Lothar, and Medivh embark on a mission of vengeance that will forge them into heroes… the kind of heroes Azeroth will need in its darkest hour.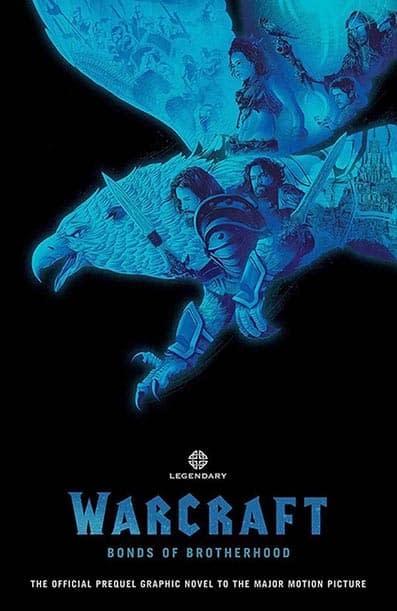 Enjoyed this article? Share it!