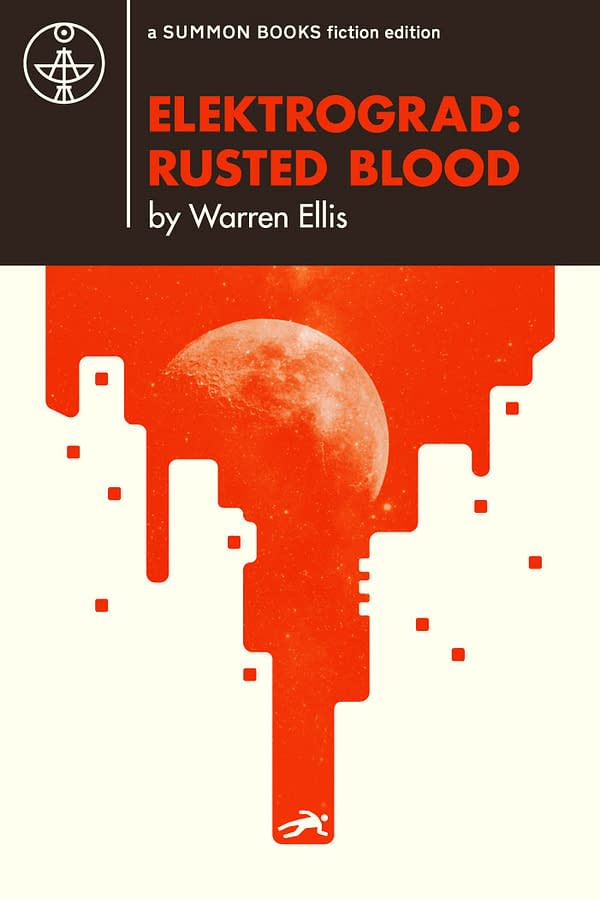 Warren Ellis says,
Well, hell. Look at that. The cover, by the sainted Roger Strunk, for ELEKTROGRAD: RUSTED BLOOD, a long short story – something over 10,000 words, I forget exactly – and the second Summon Books digital-only release. A science fiction crime story about theoretical architecture, AI and vintage robotics.
The book will be available digitally later in the week.
The apartment block shook. Slivers of ice cracked off its windows, revealing, if you were a bird, the empty, unheated rooms. The whole edifice was empty.

Low down on the side of the building, a thick panel the size of a house slowly ground open, striking sparks off its frame. Within a moment, three others, all by each corner of the structure, also bumped on to their tracks and retracted upwards, revealing rusted mechanical workings and rotating metal claddings. Pistons breathed and heaved.
Read an fuller extract on his mailing list.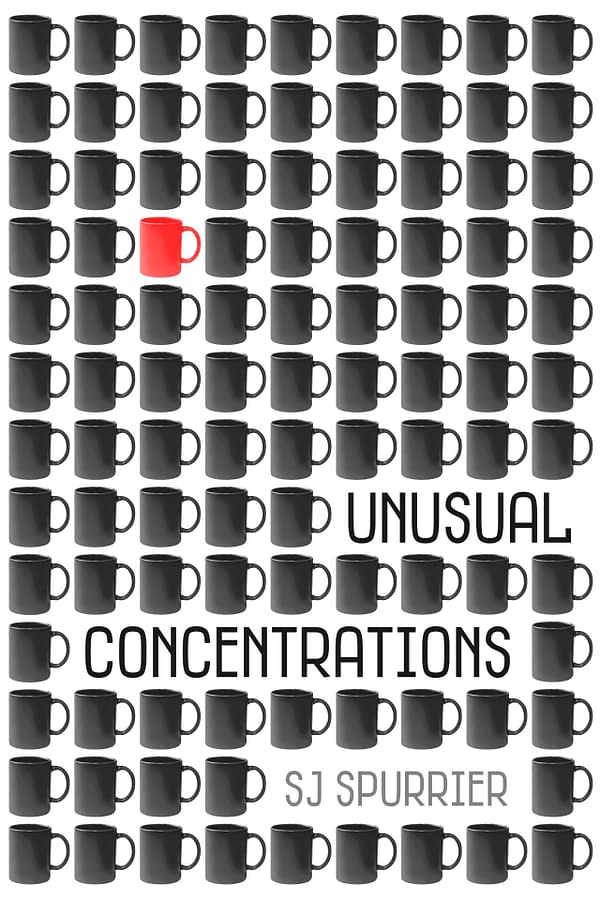 Unusual Concentrations is my first experiment with digital self-publishing. It's a bleak, funny, sad, strange story about London, crime, coffee and careless talk. You can buy all 40,000 words of it for precisely the price of a disappointing medium latte at S***bucks. I assure you the novella gives better value.
Available in the US and the UK on Kindle, where you can also read a free preview. Other methods can be found here.
UNUSUAL CONCENTRATIONS
*
Try though he does, he can't help but be distracted by the
smell of urine.
That, in more ways than one, is the story of his life.
*
He is Jay Berry: christened Jerry Berry by parents more
thoughtless than cruel. He's a little overweight, moderately
unshaven and entirely broken. He's in hospital. He's trying to
write on a laptop but the ambient toilet-whiff is clogging his
brain like psychic cholesterol.
Enjoyed this article? Share it!