Warren Ellis seems to have popularised the habit of referring to upcoming projects by codenames to get around any annoying NDA-style restrictions, talking to his audience about his process. Now everyone seems to be doing it. Anyway, in his latest newsletter, he revealed that PROJECT TRICOLR was his codename for the newly announced The Batman's Grave with Bryan Hitch from DC Comics.
But it's not like he's said much about it. In January, he wrote
I need to get back on PROJECT TRICORNER in the coming week,
In July, he wrote,
Today I am bringing an episode of unannounced thing PROJECT TRICORNER in for a landing, writing up a blurb for a comrade that I promised before I put a moratorium on blurb-writing for the year, waiting for LA to wake up, with inbox holding at 16, listening to the exquisite MOOD PAINTINGS by Poppy Nogood, and drinking more coffee.
And that's about it. Turns out, it was the codename that gave things away. Fom the Gotham wiki…
The Tricorner is a roughly triangle shaped island that contains the southernmost point of Gotham City. It is connected to the rest of the city via three bridges.
I should Google more. Anyway. Warren was happier now to talk about The Batman's Grave now than it has gone official. As opposed to when Jonathan Ross just blurted it out.
I am four issues in and looking at 5, and Bryan is three issues in and breaking ground on 4. We're in good shape. It's an aspect of how Bryan and I work together. On THE AUTHORITY, we were the only book at Wildstorm that had seven issues in the can at launch. I learned how to write for Bryan Hitch twenty years ago. This has been the only good news of my week, and seems likely to be my last big new comics project for some time.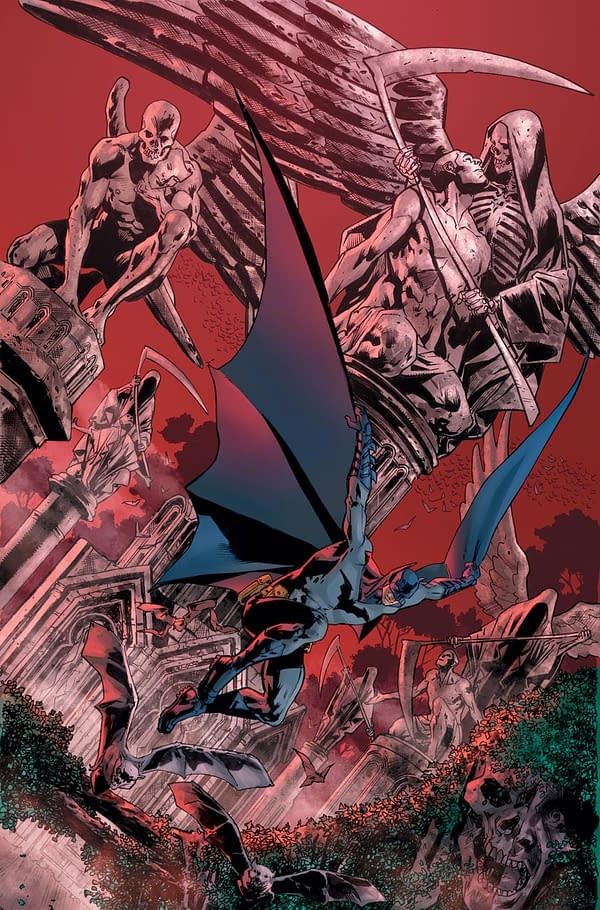 Enjoyed this article? Share it!