Watchtower Coffee and Comics in Salt Lake City, Utah, is getting ready to move to a better location to serve their customers. The move has been brought on by the demands of trying to operate their shop in an old, deteriorating building, and the simple fact that they have too much space for what they do.
They're the best at what they do. And what they do is pretty tasty.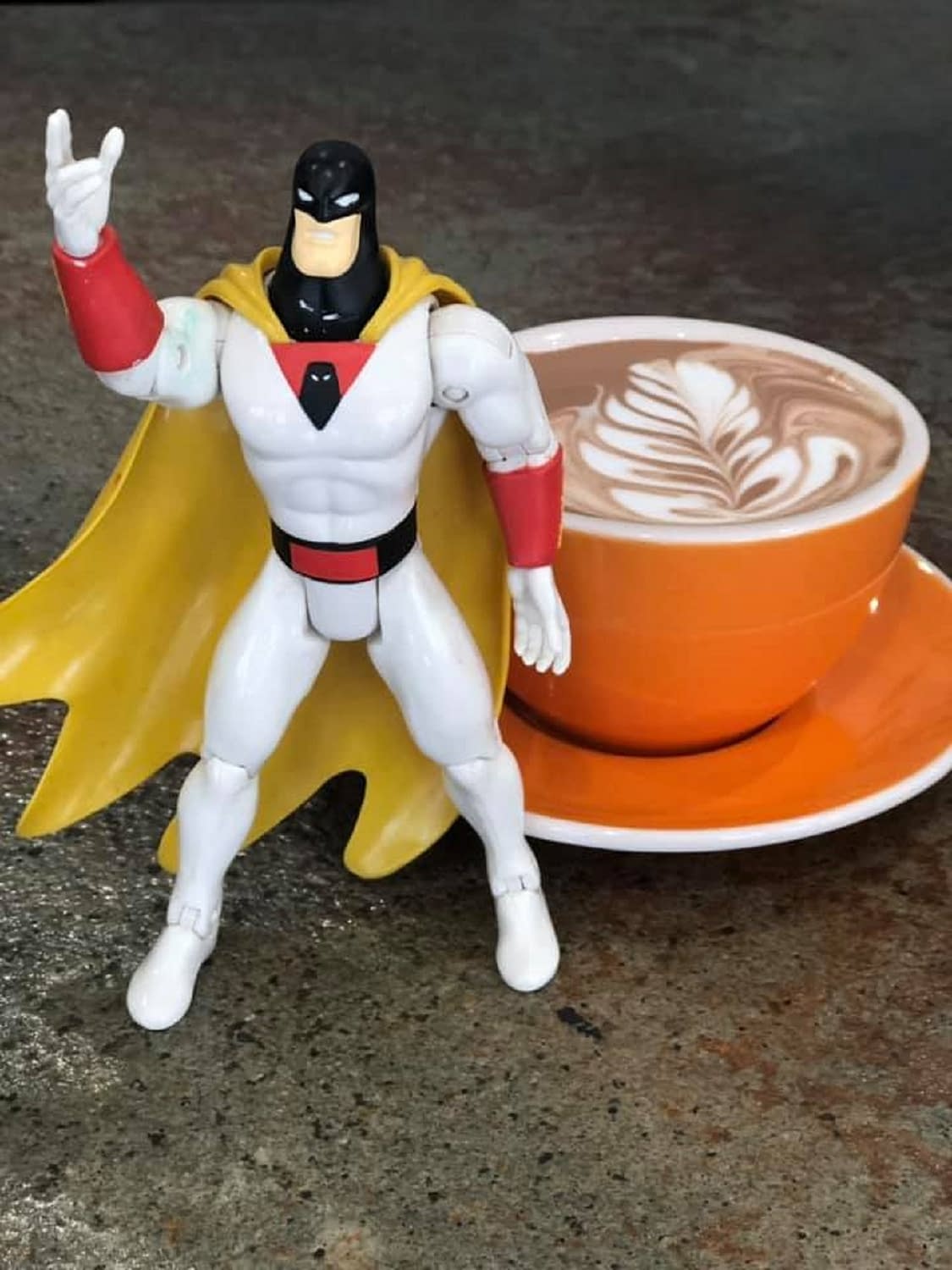 Watchtower has been a focal point for the Salt Lake City geek scene for years. The coffee and tea drinks are named after geek properties. You want a really tasty Earl Grey tea? Order the Captain Piccard. Need enough caffeine to drop a horse? Get yourself a Kingpin, which is white chocolate and four shots of espresso. The Tattooine Sunrise is a frozen latte, mixed with an amazing Tongan caramel sauce that is hand made by co-owner Mike Tuiasoa, or as I call him, Aquadad.
Tuiasoa opened the shop with his fiance, Cori Christine, and they set out to create a space where the Salt Lake geek community can come together, nerd out on their faves, play some games, and be themselves. They host get togethers and karaoke nights for their customers, and walking in feels a whole lot like visiting a happy home.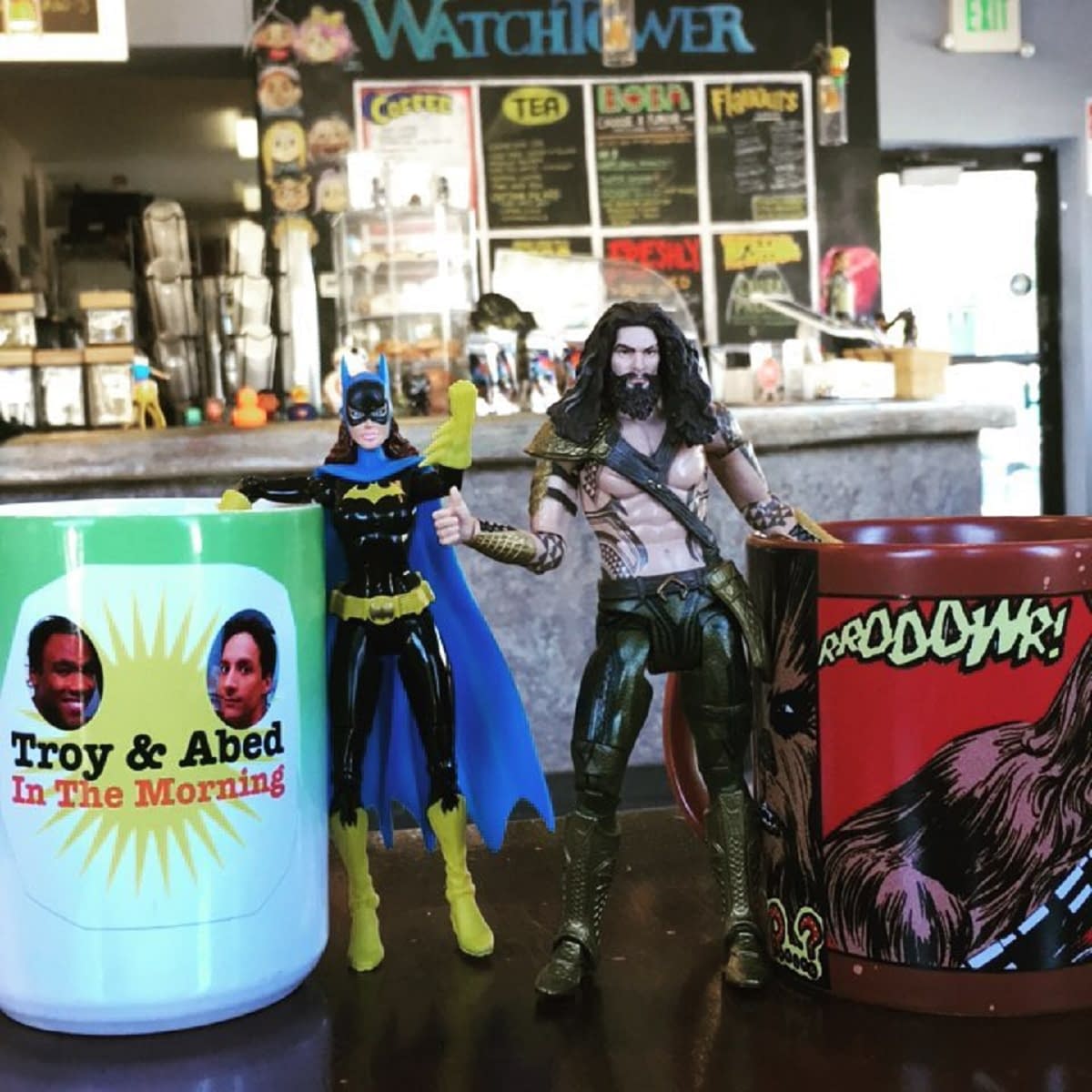 The shop does't just serve up amazing drinks, either. Watchtower has a ton of graphic novels for sale, with an ever expanding collection. The plan is to get people hooked on cool comics series with the first and second volume, then the staff turns customers on to one of the other SLC comic shops to complete their fix.
Watchtower Coffee and Comics, in Their Own Words
Watchtower Coffee & Comics is part coffee shop, part comic book store, part art gallery, part gaming space. It's a community center for fans of any age, orientation, gender, race, or culture who want to meet up and geek out together over a tasty beverage.

We named the shop after the headquarters of The Justice League, a reference to the place where heroes gather together and stand as beacon of hope and safety.

It's been three and half years since we opened for business and in that time we've grown to become a central hub for the community. In addition to providing a gathering space, we also create some outstanding specialty beverages. We exclusively serve locally roasted La Barba coffee, recently voted "Best Coffee in Utah" by Food & Wine Magazine. La Barba also runs the only Barista Academy in Utah, and they've provided intensive training for us to ensure the highest level of quality in every drink we serve. We maintain a variety of high-grade loose leaf teas and all the flavor syrups and sauces are made in-house, from scratch (our caramel sauce is legend). We take a tremendous amount of pride in everything we serve.
The folks at Watchtower Coffee and Comics are on the closing stretch on their Kickstarter campaign, which you can check out right here!
There's some pretty sweet stretch goals lined up, too, including shirts designed by notable SLC artists like Derek Hunter, Chad Hardin (Harley Quinn), Chris Bodily, Chelsi Maki, and Punky Aloha Studio: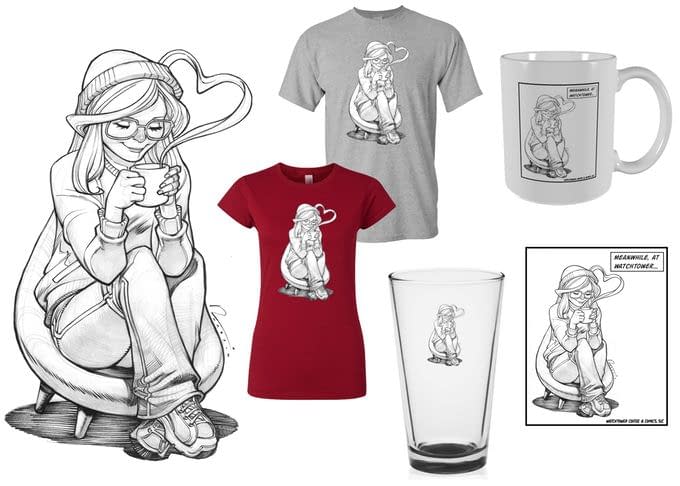 Some of the SLC based writers at Bleeding Cool have been trying to make Watchtower our unofficial office space, which means we can get properly caffeinated and argue about the Game of Thrones finale in person! Help make this a reality!
Enjoyed this article? Share it!