Weapon X #22 Review: The Beginning of Weapon X-Force
[rwp-review-recap id="0"]
Weapon X is reborn with a new lineup and a new goal: get paid. Sabretooth is still the leader, and, in addition to Domino and Lady Deathstrike, he is joined by Omega Red and Mystique. Their first mission finds them robbing warriors from Breakworld. After this, Victor Creed lays out a plan to rob a gathering of a megachurch's cult-like congregation. Sabretooth has intel that says that Monet St. Croix, aka Frail and a former teammate of Victor's, has been brainwashed by the cult. Weapon X is going to spring Frail and rob the cult.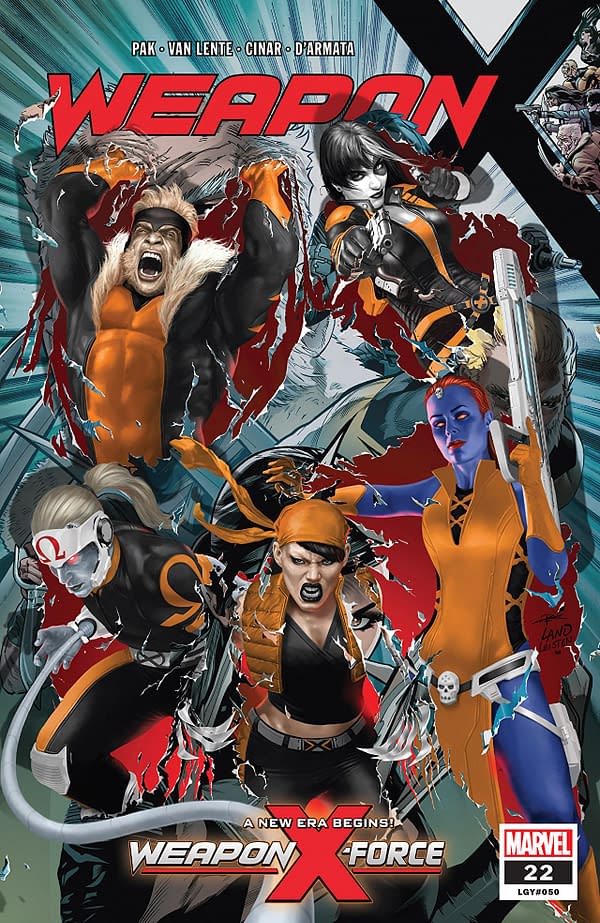 I guess we're really calling this Weapon X-Force now, are we?
This series keeps drawing me in and pushing me away at intervals. After Weapon X #20 and #21, I thought I was done for good, but then #22 promised Mystique and a return of artist Yildiray Cinar. I had to come back.
And #22 is good. It's more fun than the previous issue, less dumb, and isn't wrapping itself in a previously serious narrative like the past two issues.
I like fun-loving-yet-still-sadistic-and-greedy Victor Creed. He makes for a delightful leader to this team. Omega Red is game for anything. Domino is less vicious and also funny. Mystique and Lady Deathstrike are the focused and more serious team members and keep the story on track more-or-less. It's a fun and wild read.
Deadpool is guest-starring next issue, and I'm afraid he may join the team. Please no. That would turn me off to the book again. That said, I'm almost surprised he wasn't already on this team. He would…admittedly…fit in.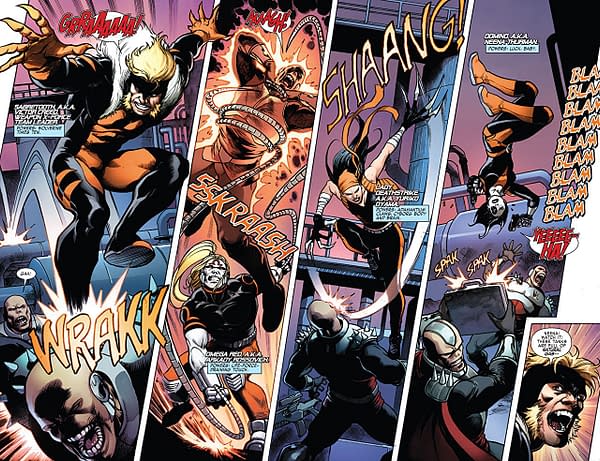 Cinar's return is more than welcome. His artwork balances the fun and more serious moments with ease. He captures the smugness of this version of Victor Creed with ease. The detailing is great, and the action beats look fantastic. Frank D'Armata backs it up with some well-balanced and varied color work, and the overall book impresses with its visuals.
Weapon X (Force?) #22 is an intriguing new start for this team of X-Men antagonists and mercenaries. Their first mission is a nice call back to the flawed-yet-enjoyable Uncanny X-Men under Cullen Bunn, and this new take on Sabretooth is a good bit of fun. This one earns a recommendation. Check it out.
[rwp-review-ratings id="0"]
[rwp-review-form id="0"]