The 2018 NYCC, as always, is brought to you by ReedPop, which dubs itself  "the world's largest producer of games and pop culture live events.". And that's no idle boast, as RP also runs similar cons in Melbourne, Manchester, Seoul and more. It's clearly a successful business model.
Where can ReedPop go from here? Well, for one thing, it just acquired Gamer Network, dramatically expanding its pop culture footprint into a huge range of game oriented websites, YouTube channels and more. From this seed, will a pop culture juggernaut grow?
Not exactly. Interestingly enough, ReedPop is actually a small (if growing) arm of a much larger corporate giant which largely operates under the radar. It's under the umbrella of Reed Exhibitions, which puts on industry specific conferences in everything from IT to aerospace in at least 40 countries.
But that's not the mothership. Reed Exhibitions is just one subsidiary of the biggest corporation you never heard of,  the RELX Group. Based out of London RELX (pronouces Rel-ex) is a multinational entity that brought in revenues of £ 7.36 billion in 2017. RELX's CEO – Swedish businessman Erik Nils Engström – brings home the bacon to the tune of more than £20 million a year.
What is RELX? Well obviously it's a good many things more than simply a comic con producer. It is primarily an analytics and data transnational behemoth, with headquarters across five continents (and doing quite well for itself, thank you very much). Among it's better known holdings is LexisNexus – THE legal and business online-based information warehouse (I actually learned this when I considered looking up RELX in LexisNexus).
[As an aside, you probably should assume any information you gave out when you signed up for NYCC is, well… you know how information is these days.]
What does this mean in terms of attending and enjoying the New York comic con? Well… nothing. But it is another interesting example of the degree of transnational consolidation that happens all around us. However you feel about that is your business.
Just be sure if you attend NYCC this weekend that you take a moment to raise a glass of Romulan Ale to your host, Mr. Engström. Skoal!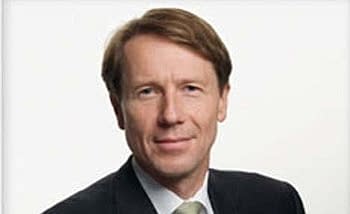 Enjoyed this article? Share it!