Welcome To MayoCon – Bill Willingham, Adam Hughes, Alison Sohn And Sean E Williams It could be the guest list of a small comic con.
But Adam Hughes, Alison Sohn, Bill Willingham and Sean E Williams are all staying at the Mayo Clinic in Rochester, Minnesota.
And they've been tweeting. Using the #MayoCon hashtag.
Alison Sohn: Holy cow- we've been here 2 hours and Adam Hughes and I are already drunk. BEST CON EVAH!
Adam Hughes: They know their terminally-ill clientele here at Chester's by the Mayo Clinic: these cocktails are STRONG.

This just happened: waiter to elderly patient/customer next to us: "Hope to see you again!" Old lady: "You won't!" #MayoCon is FUN!
Sean E Williams: I didn't expect to be doing this much walking during #MayoCon. #WorkingUpASweat

I guess I should follow you on Twitter, now that we've shared a table at #MayoCon? Looking forward to hang out more!
Bill Willingham: Attended my first panel at #MayoCon today: Stool samples, better as diagnostic tool, or practical joke tool?
Adam: I had someone ask for a sketch; I said I was only doing CT scans at #MayoCon
Alison: Surprise guest appearance by @BillWillingham at today's #MayoCon was amazing! Today's panel: "Medical Crisis on Infinite Earth". Post-Crisis … Continuity will see things like my on-going health issues cease to exist, much like the original Batwoman or Huntress. #MayoCon
Sean: I heard rumors that Adam Hughes got kicked out of #MayoCon today. Checking for verification. Even if true, we hope he comes back soon!
Bill: Light schedule today at #MayoCon. All my big events are tomorrow, including Shock the Monkey. Hoping to acquit myself well.

Doubleshock Monday at #MayoCon today. I'm renewed, restored, and only slightly burned. Even better, I'm not dead.
Alison: I'm hoping to slab and CGC grade the bits of my bowel that they remove and maybe an ovary. Look-out eBay!

I wonder if I can get a colostomy bag AND board, and if they'll be archival?
Bill Willingham was meant to do a show this past weekend, but obviously wasn't able to make it. For those who were suggesting he may have been faking it, the above #MayoCon cosplay image should persuade them otherwise…
---
---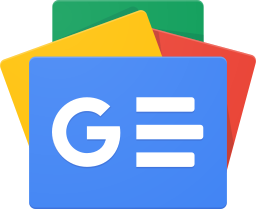 Stay up-to-date and support the site by following Bleeding Cool on Google News today!