What is DC Comics Planning the First Week of June 2019?
Such as the timeline in the Watchmen world being the same date as the death of Superman in the DC Universe as well as the anniversary of Dr. Manhattan's creation, the dates shown in Doomsday Clock, the unauthorised sequel to Watchmen by Geoff Johns and Gary Frank currently being published by DC Comics, seem to be very specifically chosen.
There seems to have been a mistake early on, with website dates reproduced as backmatter from the year 2017. However, they have been showing 2019 ever since–a near-future for the DC Universe which all the other DC Comics titles are supposed to catch up on, even if none of them actually know what is going on, or whether they are conflicting with Geoff Johns' grand plan (especially when he is no longer the DCU grand planner).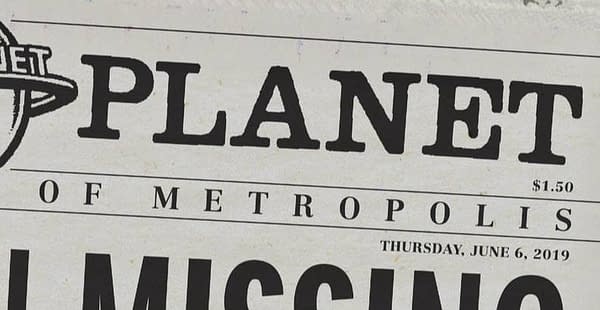 In Doomsday Clock #8, out this Wednesday, something big happens, and we get a very specific date: Wednesday, June 11th, 2019.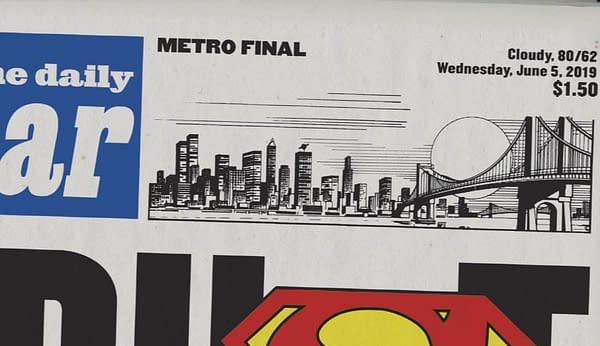 With subsequent news coverage the following Thursday.

That might also be the date of the publication of Doomsday Clock #11. Does this mean the rest of the DC Universe will have caught up to their time reality (if that is actually going to happen) on that date?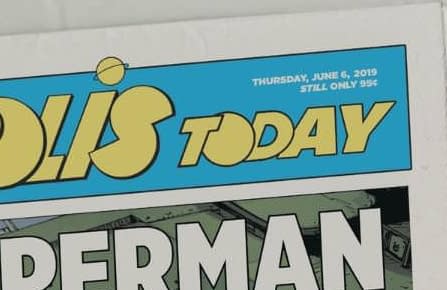 Or will everything just go kablooey?
DOOMSDAY CLOCK #8 (OF 12)
(W) Geoff Johns (A/CA) Gary Frank
The critical and commercial hit series by Geoff Johns and Gary Frank continues following the shocking revelations of last issue. As the truth behind Dr. Manhattan's actions against the DC Universe are revealed, Ozymandias turns to the only being who can stop him: Superman.In Shops: Dec 05, 2018
SRP: $4.99