Posted in: Comics | Tagged:
---
Women in Comics Panels at San Diego Comic-Con in 3 Places at Once
It's hard work being a comic convention scheduler. And at San Diego Comic-Con it's even harder, having more panels and more events happening simultaneously than at any other show in the world. That's why complaints about San Diego being dominated by film or games ring shallow, you get the show you make for yourself from the hundreds and hundreds of events every day. You can study a comic book course through the show, you can follow your favourite creators from one panel to another — more comic book programming happens at San Diego than at any other show on the planet, even the likes of Angouleme or Comiket.
But you do get some unavoidable clashes of interests… such as on Thursday evening. When you have these three panels happening at the same time. Where's a woman to go?
7:00pm Room 9
Women of Color in Comics: Race, Gender, and the Comic Book Medium
The Women in Comics Collective International is an organization that focuses on highlighting the merit and craft work of women working in the comic book industry. In this installment of their ongoing panel discussion series, they explore representation in the professional aspect of the industry as well as in fandom. They'll also discuss where the industry seems to be going and how it can stay on track in terms of inclusion and diversity. Moderated by Women in Comics Collective International founder Regine L. Sawyer, with panelists Vita Ayala (writer, Black Mask Studios, DC Comics, Valiant)Marqueeda LaStar (tech journalist, The National Association of Black Journalists) Alice Meichi Li (illustrator, Dark Horse Comics, Image Comics)Jay Justice (cosplayer/activist)Che Grayson (writer, Image Bitch Planet anthology), and Shann Dornhecker (CEO, ComicMix).
7:00pm Room 25ABC
Women on the Dark Side
Not all female artists/creators are about unicorns and glittery vampires and silly pseudo-bondage. Some women create truly dark and challenging art and content, with just a touch of humor and whimsy. Whether it's comic books, novels, or art, these women are creating content that connects with our deeper, darker side. Featuring Susan Lee (Shadow of the Knight). Megan Hutchison (VesnaRock Stars). Nancy Holder (Wicked Series), and Lisa Morton (Ghosts: A Haunted History); moderated by Barbra Dillon (Fanbase Press).
7:30pm Room 4
Not Just a Pretty Face: Women in Comics
What does it mean to be a woman in comics? Seventy-seven years after Wonder Woman was blacklisted for being "[in]sufficiently dressed" female representation, whether on the page or holding the pen, continues to be an issue for creators and fans alike. Comics are finally beginning to move away from the dichotomy of the damsel-in-distress and warrior princess to depict complicated and compelling female characters who are as strong as they are sexy. Writers LaToya Morgan (Turn, Shameless) and Victoria Rau (Peek-A-Boo), artist Sam Sawyer (Lady Death), distributer Jen King (Space Cadets, TX), owner/creator of Zenescope Entertainment Ralph Tedesco and cosplayer Fatal Siren take a "broad" look at the world of comics and the women who work there, going beyond the cover art to explore the history of popular female characters, the current climate of the industry, the balance of gender on and off the page, and fan concerns about the future of women in comics. ---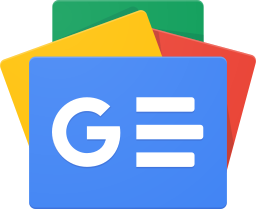 Stay up-to-date and support the site by following Bleeding Cool on Google News today!