When DC Comics solicited Justice League #19 and #20 for April, beginning the Sixth Dimension arc, they listed the first of two covers by Jorge Jimenez that would link together as a triptych. But DC Comics seems to have changed their mind.
Instead, those three covers will now be the main cover and two variant covers for Justice League #20. Like this: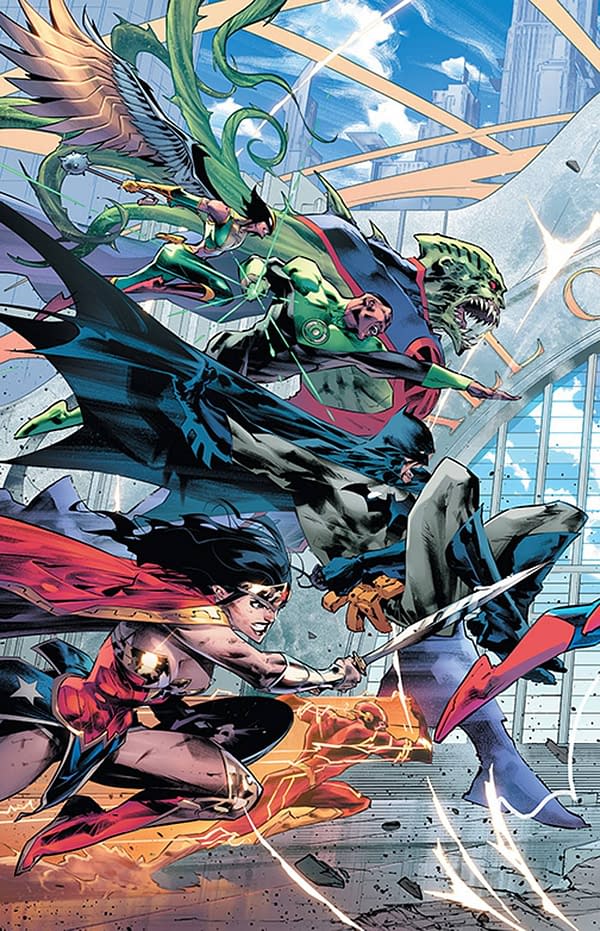 And this: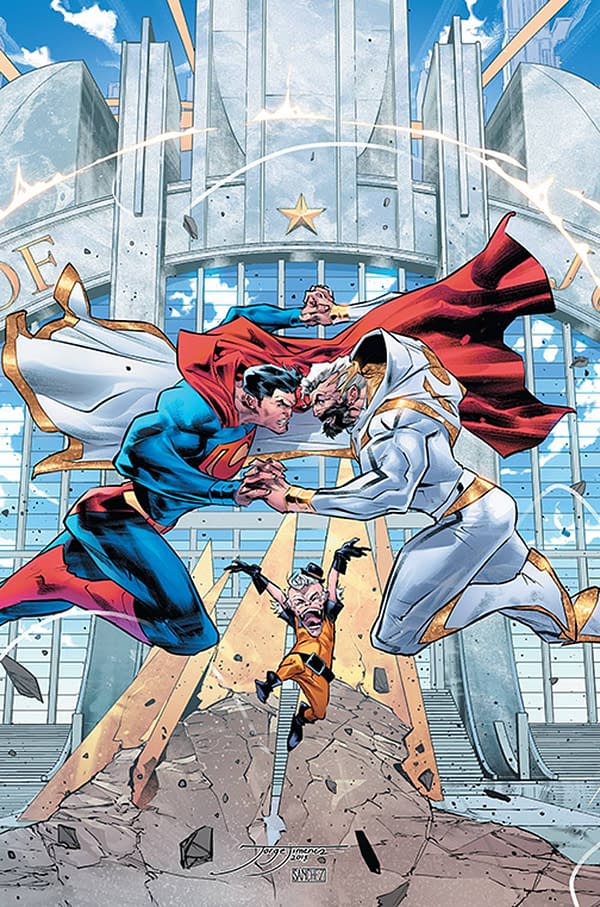 And this third cover.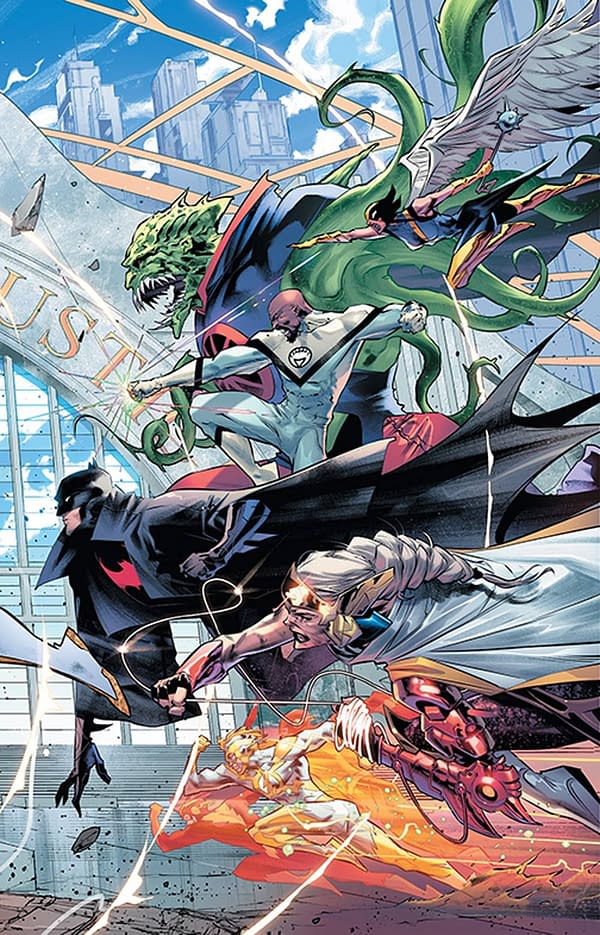 Which all together look like: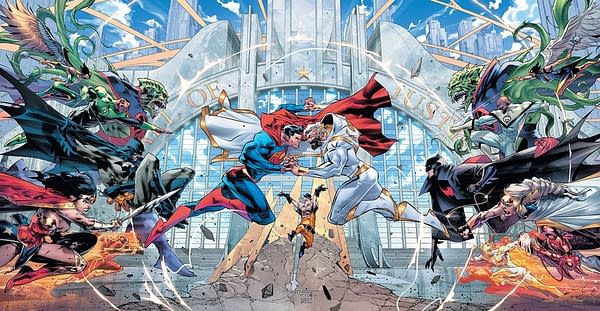 Giving us a better look at these Justice Leaguers of the future. Say, how come the only demi-god amongst them looks the worse for wear? What happened to her arm? And is that Wally West as well as Barry Allen?
While Justice League #19 will now look like this.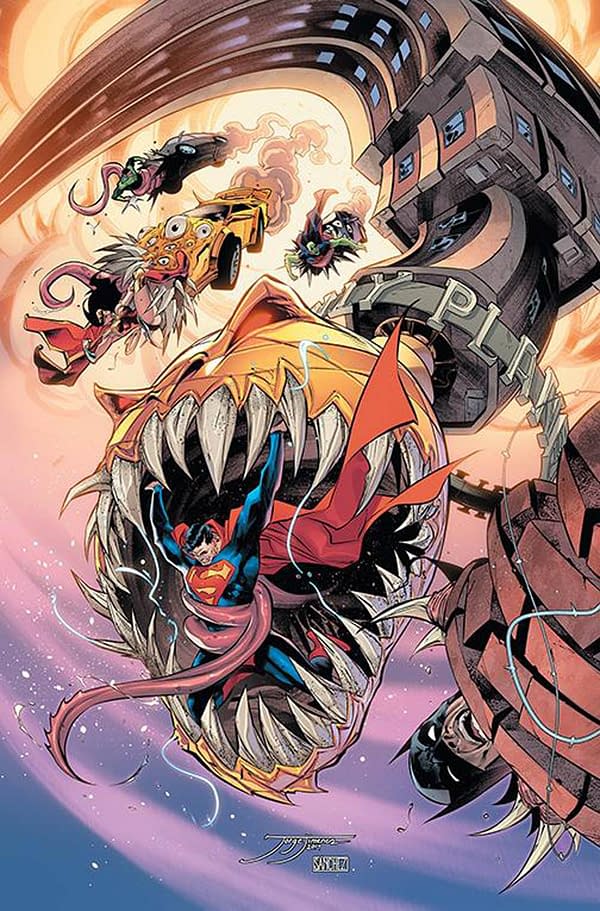 The main cover to Justice League #21 will be shown at a later date.
JUSTICE LEAGUE #19
(W) Scott Snyder, Jorge Jimenez (A/CA) Jorge Jimenez
"The Sixth Dimension" part one! At last, the Justice League has the map to the Sixth Dimension in hand-and with it, they have the key to saving the Multiverse from utter destruction! But things aren't as simple as they seem, because they still need to get to the doorway-and to do that, they'll have to go through the only being in all of existence who can get them there: Mr. Mxyzptlk!In Shops: Mar 06, 2019
SRP: $3.99

JUSTICE LEAGUE #20
(W) Scott Snyder (A/CA) Jorge Jimenez
"The Sixth Dimension" part two! The Leaguers come face to face with their future selves in the Sixth Dimension and explore the path that lies before them. Meanwhile, Superman is trapped on a world with no light and hundreds of dead Supermen! Can the Man of Steel escape before his powers completely disappear? To do that, he'll need to learn who captured him!In Shops: Mar 20, 2019
Final Orders Due: Feb 25, 2019
SRP: $3.99

JUSTICE LEAGUE #21
(W) Scott Snyder (A/CA) Jorge Jimenez
The Justice League pulls back the curtain on their futures and learns that not everything is what they've seen. The team goes to confront the Justice League of Tomorrow for the truth, but can they handle it? Meanwhile, with his powers waning, Superman struggles to remain hopeful on a world with no sunlight.In Shops: Apr 03, 2019
SRP: $3.99
Enjoyed this article? Share it!