During the follow up "Talk Back" discussion after WonderCon Sunday afternoon in Anaheim, California, the SDCC Blog is reporting that the announcement was made that WonderCon 2016 will be moving to Los Angeles Convention Center. This is rumored not to be due to any particular dissatisfaction with the location, but because of renovation work on the Anaheim Convention Center that inconveniently precludes holding a convention here around Easter 2016. If construction on the Anaheim Convention Center is the main reason for the move, it's possible that WonderCon might return to its convenient location near Disneyland thereafter. For locals to LA, however, this is going to save them long drives and perhaps parking woes (and most of the locals at WonderCon I have encountered in my three years of attending are from LA), and for those traveling a long way, they'll be able to fly into LAX a little more directly to the convention.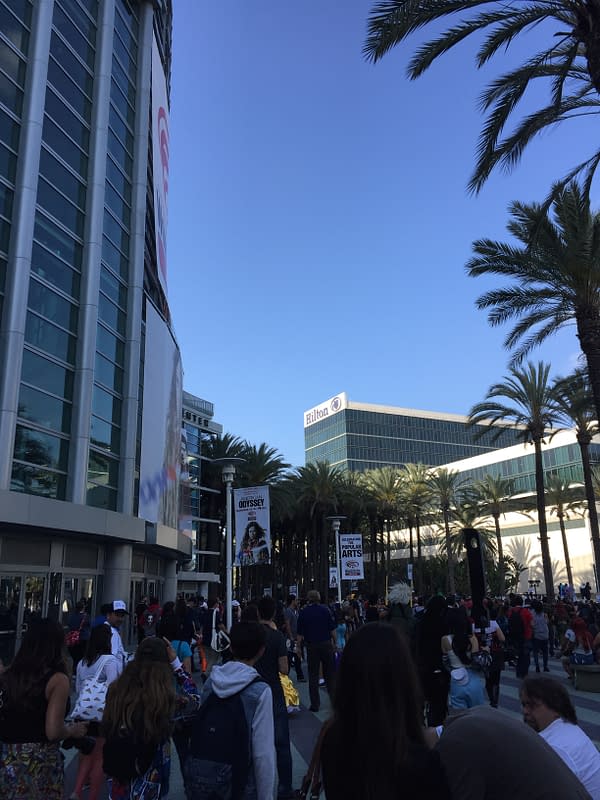 This puts a new light, by the way, on Bleeding Cool's pre-WonderCon interview with David Glanzer who, when we spoke about the Anaheim location for WonderCon and its positive benefits:
…noted that the con has "grown" a bit this year, with a bigger floor, and that the main thing that determines the location of Wondercon is securing "dates", which is no easy thing. The timing is all and they've been "lucky" so far in getting the Anaheim Convention Center. But they are very grateful, he said, for the support they've received from the community in both Northern and Southern California.
There were elements of uncertainty in the way he phrased the con's future location and certainly didn't suggest staying in Anaheim was a done deal. Now we know why.
Enjoyed this article? Share it!