There is a storytelling trope known as 'The Worf Effect' A quick way to show how dangerous an unknown character is by having them beat a character the audience already knows is very powerful.  As in, this always happened to Worf in Star Trek: The Next Generation.
TV Tropes says 'when used sparingly and appropriately, this is a powerful way to establish said villain as a serious and credible threat, leaving the audience thinking, "Wow, they just beat up Worf! They must be bad news!"'
Well in today's Fantastic Four #2 from Dan Slott, Sara Pichelli and Marte Gracia we meet The Griever At The End Of All Things. And we get this not just once, with Owen Reece, The Molecule Man, a being who has the power to do anything. Manipulate matter and energy as he sees fit in any way conceivable and in Fantastic Four, launcg=hing universes into the new multiverse…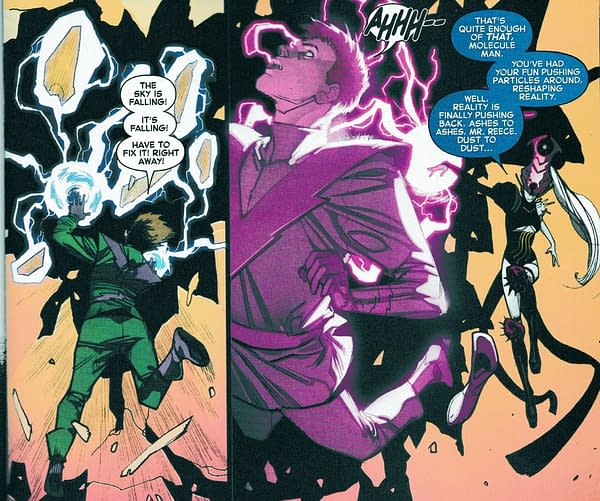 And Franklin Richards who… well ditto.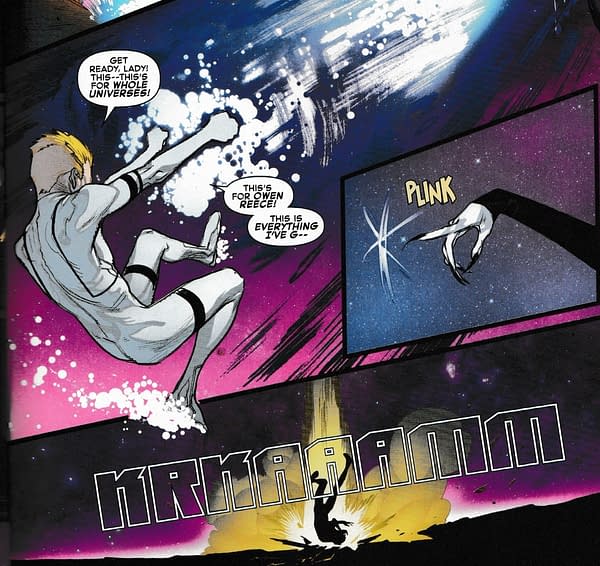 I mean, he can no longer create those new universes from scratch…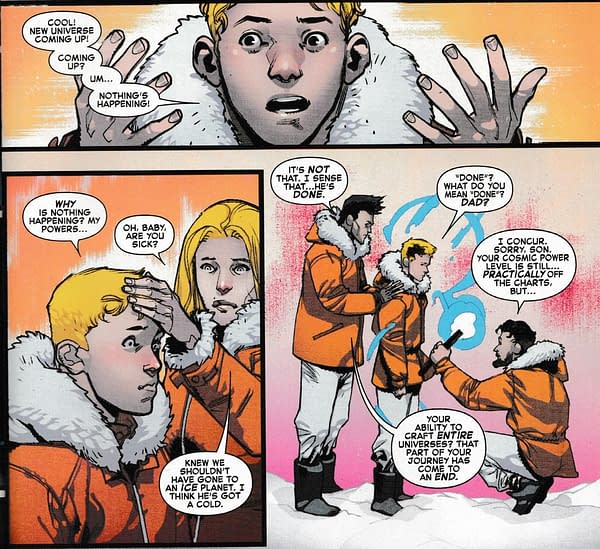 But even so. Could we dub this the Double Worf Effect going onwards? Anyway The Griever, bad ass. The Fantastic Four, reunited. And Owen Reece and Franklin Richards? Double Worf. Dan Slott has made it so…
FANTASTIC FOUR #2
(W) Dan Slott (A) Sara Pichelli (CA) Esad Ribic
WISH YOU WERE HERE!
What have Reed, Sue and the kids been up to all this time? What adventures have they been on? What strange new friends have they found along the way? What deadly new enemies have they made? And what are Franklin and Valeria's new codenames? All these questions will be answered… just in time for ENTIRE UNIVERSES TO DIE!
The return of Marvel's First Family keeps getting more and more intense! Don't you dare miss a single moment of the World's Greatest Comic Magazine! Rated T In Shops: Sep 12, 2018 SRP: $3.99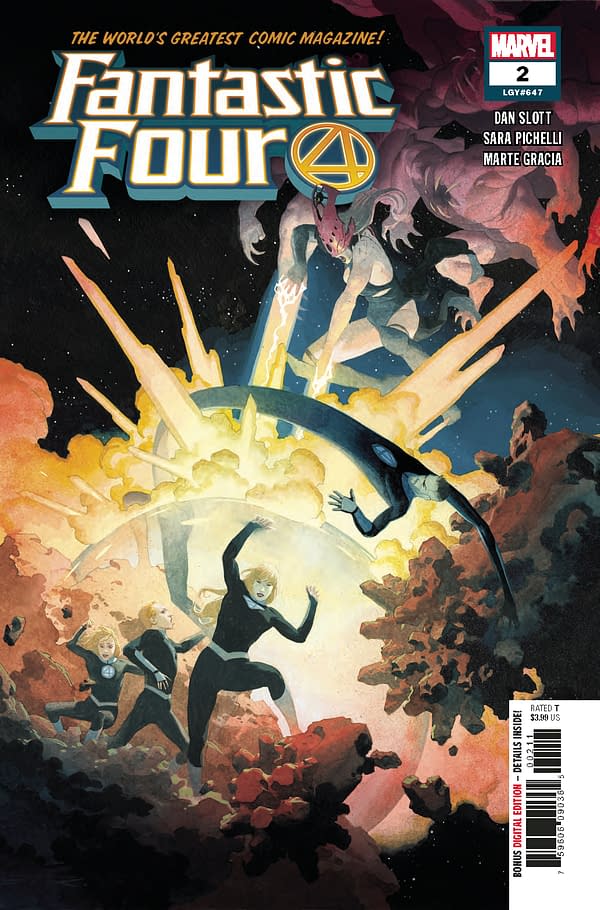 Enjoyed this article? Share it!