X-ual Healing: Gen-EXXed, the Alternative Comics Generation X Reboot
Sworn to sell comics for Marvel executives who feared and hated the fact that Fox owned their movie rights, The Uncanny X-Men blah blah blah blah we read all the comics and recap them, that's right it's the column that can only be known as…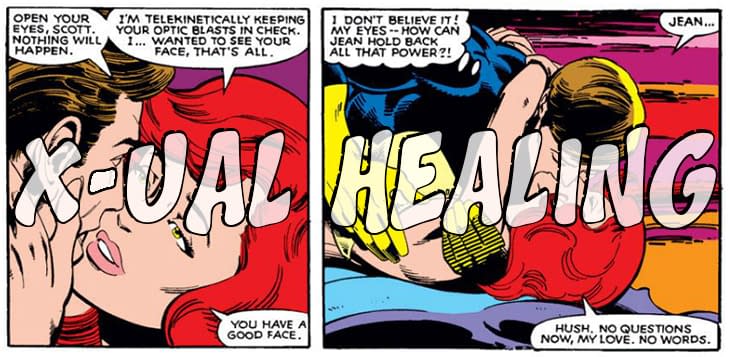 As a special treat for the readers of X-ual Healing – The Weekly X-Men Re-Cap Column, we have a comic seen at the Small Press and Alternative Comics Expo in Columbus, Ohio last weekend. From Friendly Belligerent and Great Bear Comics, the respective comics labels of indie cartoonists J. James McFarland and Jaromir/Jeremy Stoll, it's Gen-EXXed, a parody revival of the 1990s Generation X series, described as:
This 24 page oversized fanfic story shows your favorite comic teenagers moving to a small town, setting up a new home together, and getting a damn day job. Damn kids!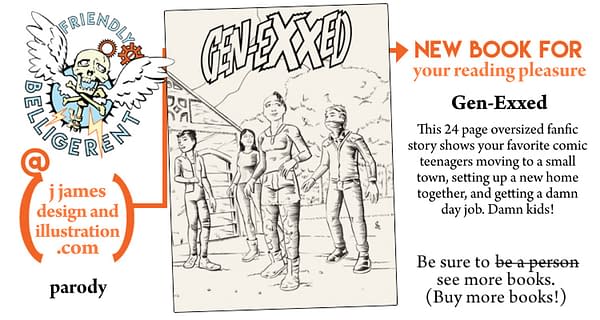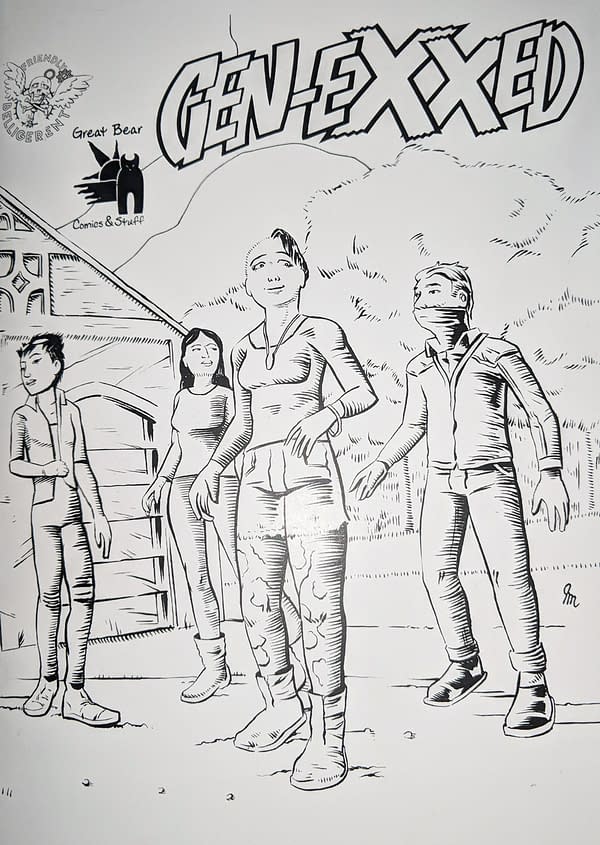 (Note: We took photos of the book with a phone.)
The book is divided into four short stories detailing the team getting settled in their new place. In the first, titled "Moving," written by Jaromir Stoll, Chamber, carrying a box of CDs into the new house, feels like his life has no character development. He ends up talking with Gaia about his feelings and receives some advice.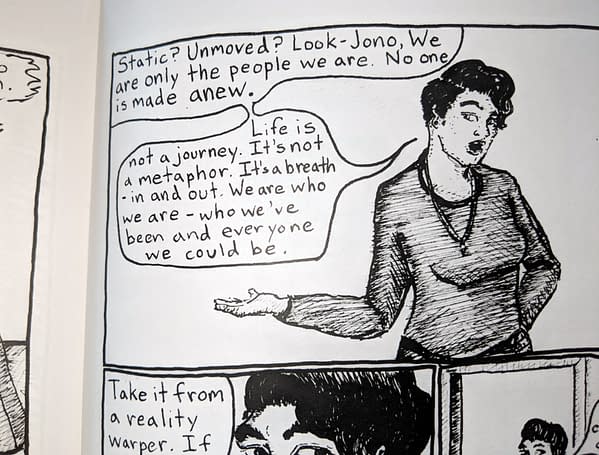 In Chapter 2, "Breaking Chains," by McFarland, Jubilee learns Monet is depressed about their new living quarters when she fails to be adequately excited that Jubilee landed a job at the local flower shop. Jubilee wants Monet to help plant a garden, so they talk about their feelings and hang out on the roof.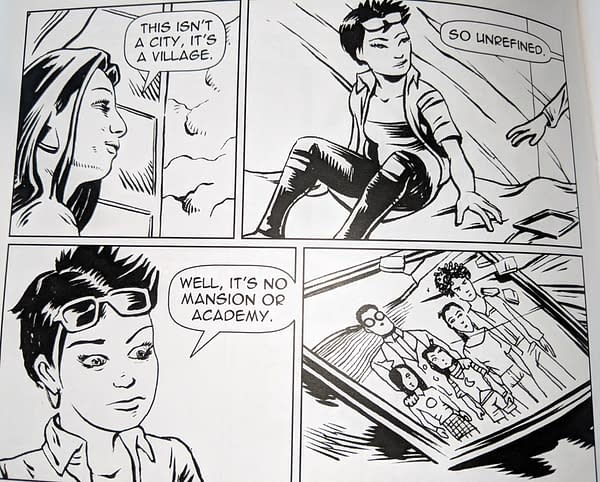 In Chapter 3, "Dying," by Stoll again, Banshee, who also recently moved into the neighborhood, is walking his dog, Lucky, outside the team's new home. He's worried about how the team will receive him because he recently died and has come back to life. He and Lucky talk about their feelings before has an awkward reunion with his former students.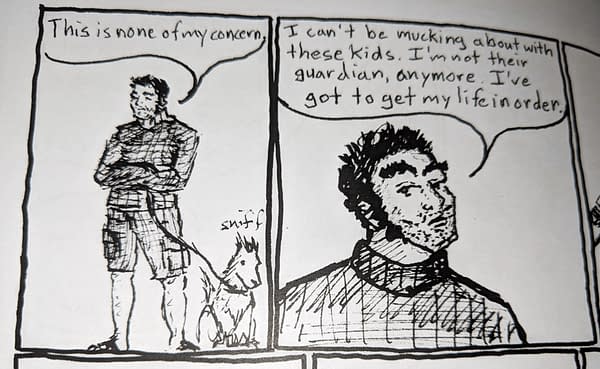 In Chapter 4, "Planting Lives," by McFarland again, the team gathers together in the yard to put all that positive energy from talking about their feelings to good use. They use their powers to landscape the yard.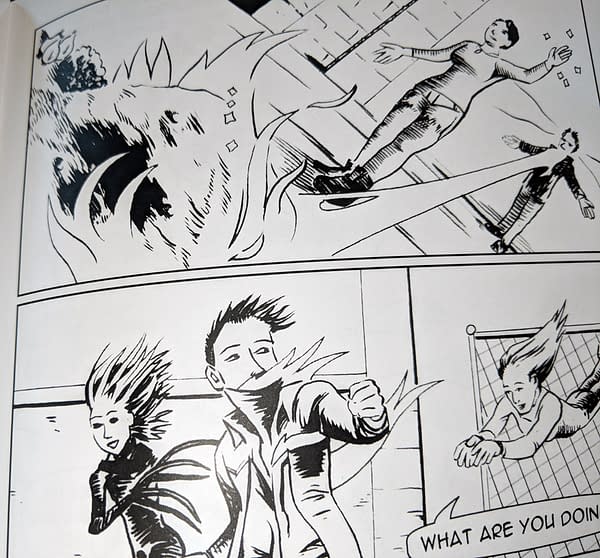 If you want to pick up this cool and interesting, uh, let's call it a "collector's item," you can find it here.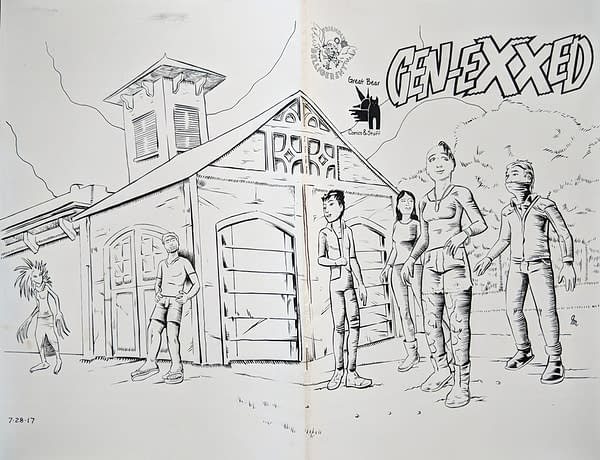 Read more X-ual Healing here: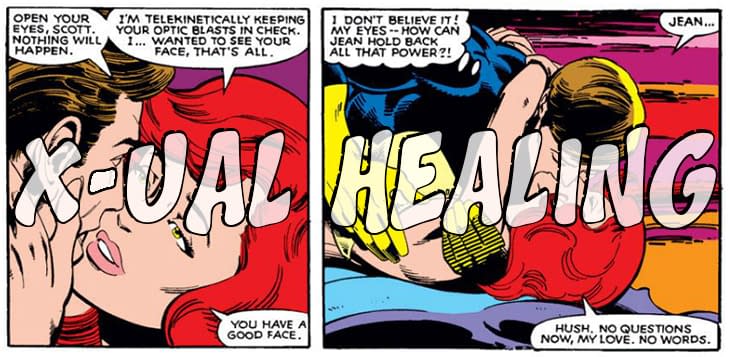 ---
---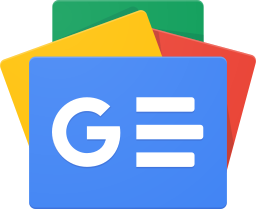 Stay up-to-date and support the site by following Bleeding Cool on Google News today!