Last night, 100 Thieves managed to capture the CWL London title, as Call of Duty World League announced two new events coming up this summer. The next major event will take place in Anaheim from June 14th-17th, just after E3 2019 wraps up, with the Finals taking place from July 19th-21st in Miami! We have some of the details below as we're sure qualifying teams will be announced in the weeks to come.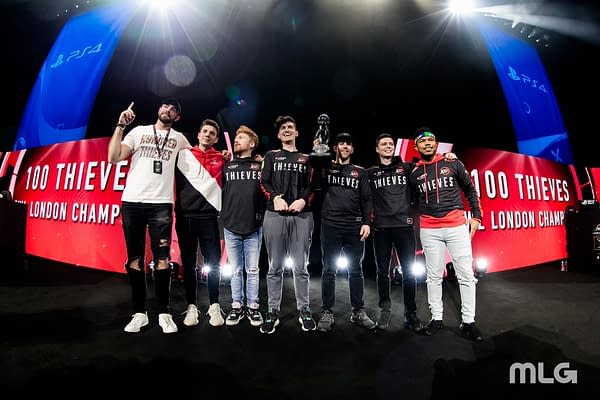 The Call of Duty World League returns to Anaheim this season for its annual trip to Southern California. From June 14-17, the Anaheim Convention Center will once again be the destination for a major open event. This year features the CWL Anaheim Cup, a tournament featuring the 16 professional teams in the CWL Pro League, alongside the MTN DEW AMP GAME FUEL Open Bracket for amateur players from around the world.

The Call of Duty World League is headed to South Beach! The CWL Finals, the location of both the CWL Pro League Playoffs and MTN DEW AMP GAME FUEL Amateur Season Championship, will take place in Miami from July 19-21. Spectator passes for CWL Finals in Miami are on sale now (while quantities last)!
Enjoyed this article? Share it!