505 Games Debuted an Animated Teaser for 'Indivisible' at Anime Expo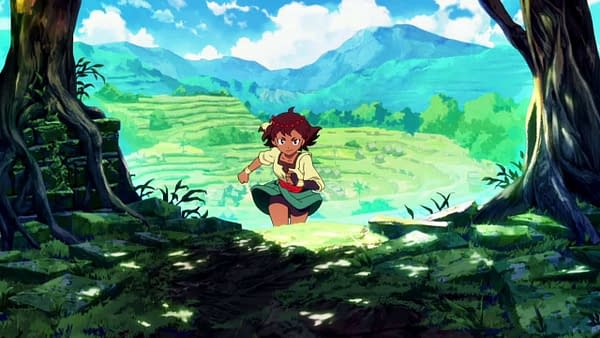 This past weekend at Anime Expo, 505 Games and indie game developer Lab Zero Games (Skullgirls) treated fans to an exclusive first-look at a special animated intro for their upcoming hybrid platformer/RPG game Indivisible.
Created by Emmy award-winning animation production company Titmouse (Avatar: The Last Airbender, Nick Kroll's Big Mouth) and anime studio TRIGGER (Little Witch Academia), the new trailer teases lush, hand-drawn animation and a rich soundtrack by Indivisible game composer Hiroki Kikuta (Secret of Mana, Soul Calibur V).
The complete animated teaser will be available as the opening sequence of the game and will introduce players to the game's protagonist Ajna and its unique fantasy world, which was inspired by several different cultures and mythologies. Directed by Yoh Yoshinari (Neon Genesis Evangelion, Little Witch Academia), players can expect an authentic piece of short-form anime content before taking on the role of Ajna as she sets out on a journey to learn about herself, the world she inhabits, and the mysterious power that has awakened inside her.
Indivisible is being developed for Nintendo Switch, PlayStation 4, Steam and Xbox One with a scheduled release in the first half of 2019.
You can check out the sneak peek teaser trailer for Indivisible below.