One of the coolest board games to come across at PAX West this year was sitting in the Indiebooth as Starcap Games brought Now Everyone Get The F%$# Out! to Seattle. This is a quick party game where the goal is essential to screw your friends over at a party. More accurately, you have a test in the morning that you need to study for and everyone at the house party you're at isn't making things easy. So your goal is to move people into other rooms so you can study through the night and eventually win.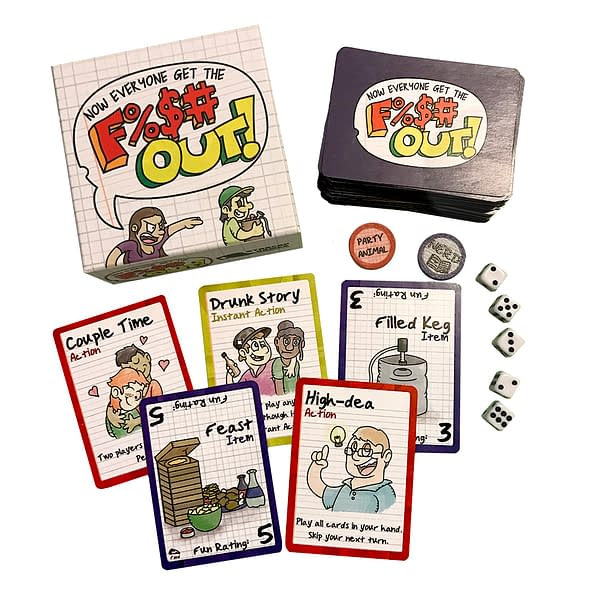 The only way you win is to make sure others don't because they too are trying to study. So you make their rooms more enticing to the rowdy party guests in an attempt to attract them, which includes the Nerd and the Party Animal. If you ever went to college in any form, even if you were a shut-in for most of it, this will bring back some interesting memories and spark a few wars int he process. We hope to get our own copy of Now Everyone Get The F%$# Out! for review, but as of when we saw the game at PAX, the copies were being shipped to the company. Hopefully, we'll be able to play it for review sometime in the next month or so!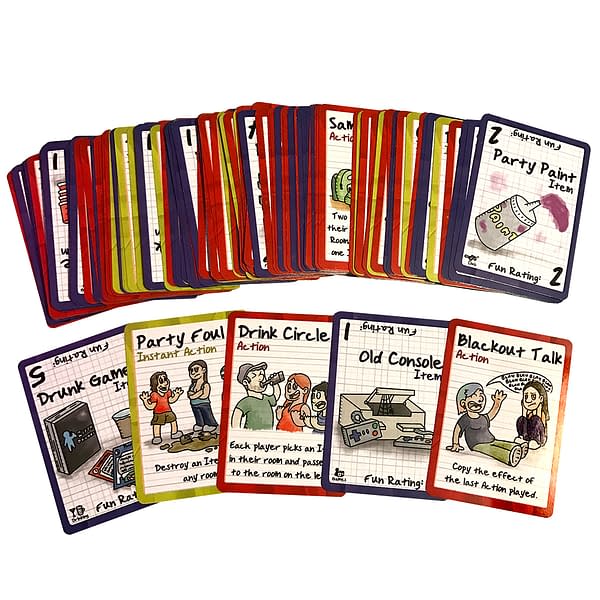 Enjoyed this article? Share it!