A Bavarian Tale: Totgeschwiegen Comes To PC This Week
After being in Early Access for a year and a half, A Bavarian Tale: Totgeschwiegen will finally be fully released later this week.
---
Indie developer and publisher Active Fungus Studios announced their game A Bavarian Tale: Totgeschwiegen is leaving Early Access this week. The team released the game in Early Access back in September 2021 and has slowly been making improvements over time as they got the game where they wanted it to be. Now we know it will finally be released on Steam in full on February 2nd, 2023. We got a preview of how the finished version will look in the latest trailer down below.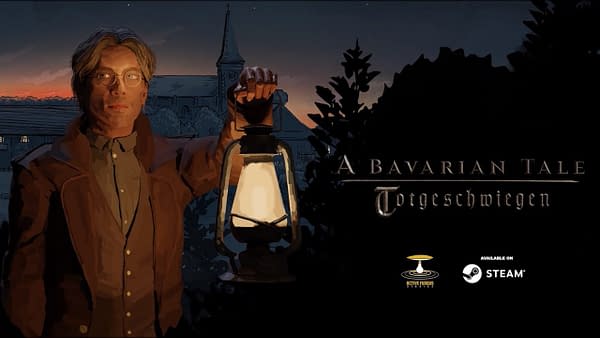 "Wolpertshofen – A village that sits between idyll and a den of iniquity. In A Bavarian Tale: Totgeschwiegen, players are transported back to a historical Bavaria in 1866 as the surveyor Valentin Schmidt. At first, Wolpertshofen seems like a peaceful, provincial village, but it soon becomes clear that appearances are deceiving. The idyllic village turns into a facade behind which a world full of dark secrets and inexplicable events are hidden. The residents are on edge, and a dark secret hovers over the community. Valentin must figure out who he can trust, who will lead him on a false trial, and be able to protect himself from those who want to stop him from completing his job with force."
"Where story and gameplay go hand-in-hand. Players are completely free to decide which skills they want to level up. These are used in the classic pen&paper manner via skill checks. With the role of the detective, the goal is to find hidden clues and collect valuable evidence that will help to progress the story. Within the story of A Bavarian Tale: Totgeschwiegen, tricky decisions have to be made which can influence the investigation, one way or another. The challenges Valentin must face can be approached in different ways. Does he turn on the charm during an interrogation? Will he try to find a diplomatic solution to get his information? Or does he simply let evidence slip away on the sly? In a tricky situation, Valentin can also defend himself against adversaries with his strength… Or he takes his head between his legs."